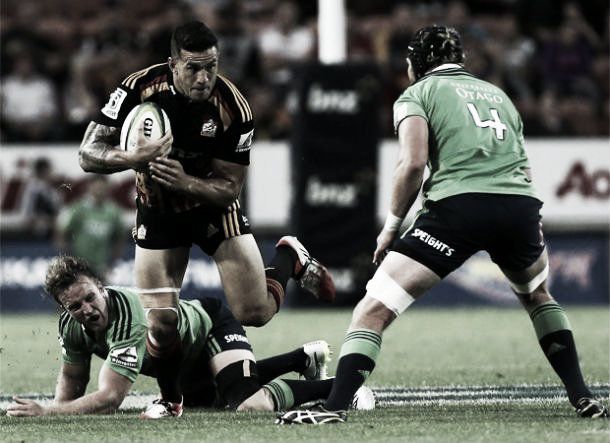 Following 16 rounds of action, the top six of the Super Rugby table have confirmed their positions, with the Hurricanes and Waratahs earning byes for the first week of the playoffs.
The Hurricanes have finished top of the overall league ladder, winning 14 of their 16 matches this season, dominating the regular season from start to finish to storm the New Zealand Conference.
They are joined by the Waratahs in picking up a bye for the first round of the playoffs, after last year's champions finished top of the Australian Conference to grab second in the overall standings following.
Waratahs end season on a high
They ended the season with a comprehensive 31-5 home victory against the Reds in their final game, scoring four tries after the break.
The 'Canes and 'Tahs will await next Saturday's two qualifier games before knowing who they will host in the following week's semi-finals (27 June).
The Stormers finished top of the South African Conference which gives them the third seed, following a disappointing season for the other four franchises from across the Tasman.
Allister Coetzee's men will host the Brumbies next Saturday, after the Australian's finished sixth in the league. The Brumbies were still candidates to win the Australian conference going into the final week before suffering a heavy home loss against the Crusaders, yet still did enough to qualify for the playoffs.
In the other qualifier next weekend, there will be a battle of two New Zealand franchises with the Highlanders hosting the Chiefs in Dunedin.
The Highlanders go into the game next weekend on the back of a large 44-7 win away at the Blues on Friday where they showed their attacking intent which has been the blueprint for their 11 victories this season.
The Chiefs, meanwhile, go into next Saturday's game on the back of a home defeat against the table-topping Hurricanes.
Perenial playoff contenders, the Chiefs have been disappointing for much of the season, yet still managed to win 10 of their 16 league encounters to finish the season in fifth place and grab a wildcard spot.
Qualifier Fixtures (Both Saturday 20 June)
Highlanders (4) - Chiefs (5), Forsyth Barr Stadium, Dunedin, New Zealand. 19:35 kickoff time (NZ time), 08:35 (British time).
Stormers (3) - Brumbies (6), DHL Newlands, Cape Town, South Africa. 17:05 kickoff time (SA time), 16:05 (British time).
Byes: Hurricanes (1) & Waratahs (2)