England Rugby prop Joe Marler has been given a two-match ban and been handed a £20,000 fine by World Rugby after his "Gypsy Boy" comment made to Wales' Samson Lee.
Marler and Lee clashed during England's 25-21 win over Wales in last month's Six Nations match which helped England secure their first Grand Slam since 2003, but did leave a bad taste in the mouth for all involved.
World Rugby charged Marler in relation to a breach of Regulation 20 and the code of conduct which cover both statements that are 'unsporting and/or insulting and/or discriminatory by reason of race or ethnic origin', which bring or have the potential to bring the game into disrepute.
World Rugby hand out strong sanctions after exercising 'right to take appropriate action'
World Rugby decided to step-in once they felt that the Six Nations Rugby committee had not ruled a strong enough decision in the first place. The rulers of the overall game exercised their 'right to take appropriate action' in front of an independent judicial committee, with the hope that the curtain could be bought down on the situation fairly.
The two-match ban means that Marler will miss his sides Challenge Cup quarter-final against London Irish on Saturday as well as next weekend's Premiership trip to league leaders Saracens.
The £20,000 fine handed to Marler will be donated to an equality charity in the UK, but he will be free to play on April 18 after his ban has been served.
Marler apologises once more, on eve of final hearing
The decision comes days after Marler saying that he would accept any decision made, but refused to be called a 'racist.' In a statement released before the hearing, Marler said: "I'm not a racist." He admitted that what he said 'was out of order', and that he apologised once more to Lee for the harm caused.
He said he would accept whatever the hearing found to be his punishment, and that he was sorry to anyone offended by the comments.
The 'heat of the moment' excuse which seemed to creep out was not something Marler used, but he admitted that although he made one mistake, it 'does not make me a racist.'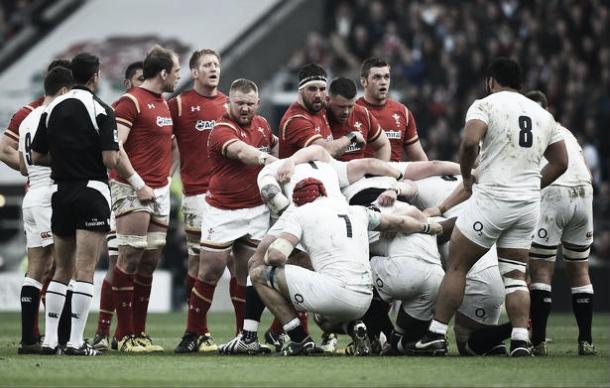 Decision took longer than expected
After the match had been played at Twickenham on March 12, both England boss Eddie Jones and Wales boss Warren Gatland dismissed the comments as 'banter'. Wales Rugby released a statement at the time about the decision from the Six Nations not to ban the England prop.
Campaigners from the traveller community had called for a decision to be made immediately after the game and figures in the sport had similar views too. Rob Howley, the Assistant Coach of Wales was another expecting a ban to be handed immediately. Howley said that as much as he accepted that 'banter' took place during rugby games these days, 'there's no place for that', and he fully expected a ban to go Marler's way.
Marler now has seven days to respond to the decision, but is almost certainly not going to appeal the hearing, drawing a line under the whole fiasco.