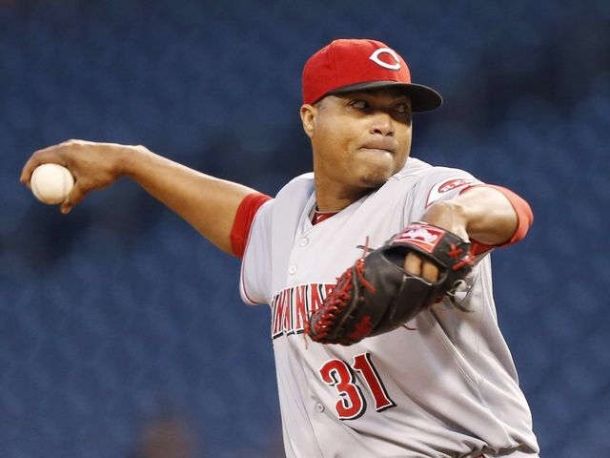 The Detroit Tigers just made another move as they had just acquired Yoenis Cespedes from the Boston Red Sox. They weren't done just yet as they added another piece to the rotation after losing Rick Porcello. The Cincinnati Reds needed to make a few moves in the rotation in order to clear cap space. The Detroit Tigers acquired Alfredo Simon in exchange for Eugenio Suarez and Jonathon Crawford. The Reds needed to make this move in order to stay afloat in the revamped and tough National League Central. The Tigers got somebody who can help in their rotation and be a good addition.
Alfredo Simon pitched so well up until around the All-Star break for the Reds. He was their best pitcher and was selected as an All-Star. He was record at that time was 12-3. Afterwards the tide shifted. He was 3-7. Overall, Simon finished 15-10 with a 3.44 ERA. Simon has only one year left on his contract.
The Reds received the Tigers' second best prospect in Jonathon Crawford. The Reds really need some young pitchers who are good. He probably will start in the minors but I'd expect him sometime to play in the majors. Eugenio Suarez is a shortstop who spent some time with the Tigers and even in the postseason. Zack Cozaet is the Reds starting shortstop. Cozart could be traded or Suarez could be in the minor leagues.
Expect both teams to not be finished he's with the big moves. The Reds could be making another trade trading a starting pitcher to another team. The Tigers may not be done just yet either with their pitching.