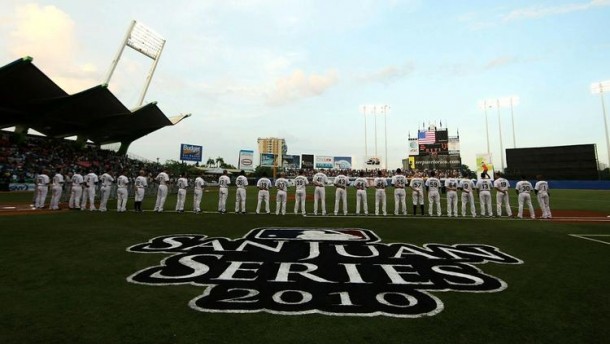 The Major League Baseball (MLB) has announced that the Miami Marlins will play the Pittsburgh Pirates at Hiram Bithorn Stadium in San Juan, Puerto Rico on May 30 and 31 of 2016 to honor Roberto Clemente.
Clemente was a Pirates legend, as he played in 15 All-Star games, 12 Gold Gloves, 1966 National League MVP, 1971 World Series MVP, four National League Batting Titles, and was a first ballot elect for the Hall of Fame in 1973. This will be a very special event as they will celebrate Roberto Clemente Day on the May 31.
"The Pirates are thrilled to return to Puerto Rico in 2016," Pirates president Frank Coonelly said in a statement. "Roberto Clemente embodied what it means to be a Pittsburgh Pirate, a player of great determination, grit and skill on the field who also embraced the more weighty obligation to make a difference in the lives of others off the field."
During the offseason, no team has made a bigger splash than the Marlins when they hired Don Mattingly to a four-year contract to be the Marlins 13th manager in their history. The Marlins, who will possibly trade away ace Jose Fernandez, would pose the possibility of a weak pitching matchup in San Juan. If the startling pitcher does get dealt away, fans will still see Giancarlo Stanton of the Marlins go up against starting pitcher Gerrit Cole of the Pirates.
Hiram Bithorn Stadium has hosed MLB games before. In 2001, the Toronto Blue Jays opened up there season against and beat the Texas Rangers 8-1. In 2003 and 2004, the Montreal Expos played 22 "home" games each year in the stadium due to poor attendance. In 2010, the Florida Marlins played the New York Mets in a three game series in Puerto Rico.
Also, in 2004 when the MLB was looking for a home for the Expos, Puerto Rico tried to convince the MLB to make San Juan the permanent home of the Expos. That plan for the city failed, because the MLB had their minds set on Washington D.C.