The most recent rumors circling around the Atlanta Braves organization is revolving around starting pitcher Shelby Miller.
Miller went 6-17 with a 3.02 ERA. These stats don't do him any justice though. The entire year Miller pitched phenomenally, despite getting next to no run support for the majority of the season. Most pitchers would mentally struggle, especially after going 24 straight games without a win. Miller was able to push through and remain positive overall.
What Teams Have Inquired About Him
There have been some talks that the Braves asked for Luis Severino from the New York Yankees. They also have asked the Miami Marlins for Marcell Ozuna. Brief talks went on with the Arizona Diamondbacks, but they ceased pretty quickly when the Braves made it clear they wanted A.J. Pollock. The Braves have made it obvious that they are willing to give up Shelby Miller, but only for another big player.
According to Jon Heyman, there have been at least 20 teams that have contacted the Braves about Miller. The most recent rumor stated that the Braves wanted Joc Pederson from the Los Angeles Dodgers for Miller.
Would The Braves Benefit From Trading Miller?
Ultimately, the Braves have control over Miller until 2018, so there really isn't any urgency to trade him right now. If the Braves are able to get a quality position player that also has a good bat, trading Miller would be a big step towards solidifying the team for 2017.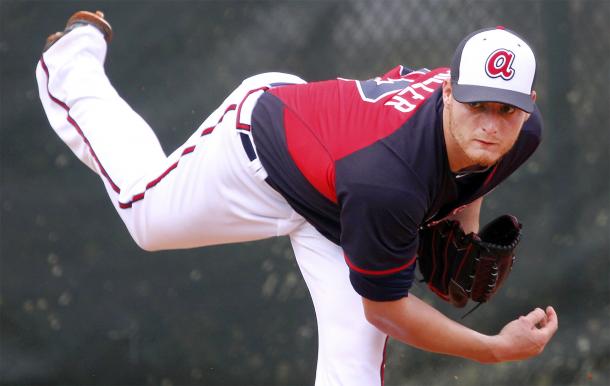 Miller is an outstanding pitcher, but with the Braves' farm system loaded with top pitching prospects, trading Miller for a more pressing lineup concern could turn the whole atmosphere surrounding the Braves from mostly negative to slightly more positive.
Miller's Value Has Gone Up
Miller has been overwhelmingly positive, even during his most frustrating season, at least from a winning perspective. Despite his win-to-loss ratio, Miller definitely raised his value this year, and it shows with all of the inquiries made by other teams. If he had a consistent offense to back him up, he could do big things for his career.
Shelby Miller when asked about his season after snapping his 24-game winless streak:
"I had some ups and downs. I had some good games and some bad ones. I'm a guy who's trying to take all the positives from a season, take those into the offseason, work on those things, realize what didn't go so right in some games and wasn't really going my way, and get those out of the way and just try to continue to get better – as a player, as a person, as a teammate. And that's what I'm going to do during the offseason."
Things can only go up for Miller now, no matter where he ends up in 2016.