 Ask any Boston Red Sox fan, and they will iterate to you that this move has been a long time coming.
Manager John Farrell announced on Friday afternoon that right-hander Clay Buchholz (2-5) will be optioned to the bullpen to make way for left-hander Eduardo Rodriguez, who is slated to make his first start of the season on Tuesday night against the Baltimore Orioles after recovering from a subluxation of the right patellar tendon suffered in spring training.
The 31-year-old Buchholz has been a head case for the Red Sox brass for years, and his performance in 2016 has been the most troubling of all. The nine-year veteran currently holds a 6.35 ERA, the second-highest total of any starting pitcher in the MLB, and has allowed at least five earned runs in six starts, the worst mark in baseball.
Buchholz, who boasts a career 3.98 ERA, appeared to be improving after a seven-inning, two-run showing against the then-American League-leading Chicago White Sox handed him his first victory of the season on May 4 after a harrowing beginning to the year.
However, Buchholz has scuffled since, with his ERA rising and his battle with inconsistency climaxing in Thursday night's 8-2 loss to the Colorado Rockies, which ended a four-game Boston winning streak which uncoincidentally began the afternoon following a Buchholz loss to the Cleveland Indians last Friday night.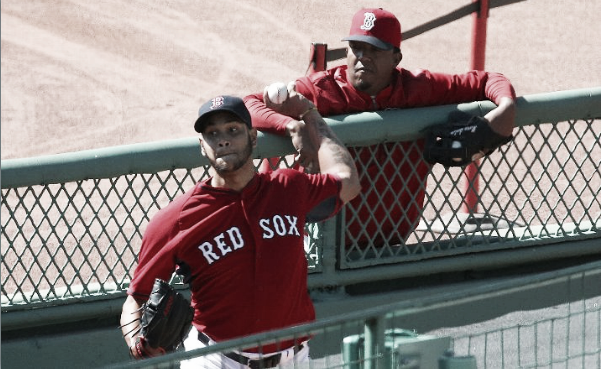 Needing a strong outing to protect his slot in the rotation, the Texan was rocked by Colorado, with outfielder Carlos Gonzalez, shortstop Trevor Story, and catcher Dustin Garneau all hammering two-run bombs off of Buchholz, who yielded six runs on seven hits on 82 pitches in five innings, striking out just two and leaving amid a chorus of boos from the hometown faithful.
This opened the door for Rodriguez to take the reins for Tuesday night's game against the Orioles, who currently sit two games behind the first-place Red Sox in the AL East standings.
The 23-year-old did not brandish his best stuff in his first four rehab appearances with Triple-A Pawtucket, however, he underlined his readiness to rejoin the big league ballclub with a stellar showing in his fifth and final start with the PawSox on Tuesday.
Rodriguez strutted his best stuff yet in 2016, throwing seven strong innings while striking out seven and allowing just four hits, one run, and no walks.
With Rodriguez stealing Buchholz rotation spot with the 3.54 ERA that he garnered over his five rehab showings, it will be interesting to see what situations Buchholz commands the rubber in now that he rests in the bullpen.
Only having two relief appearances by his name in one short stint in the pen in 2008, will Buchholz be utilized as a long reliever, as a seventh-inning man following the loss of right-hander Carson Smith for the season, or will Farrell attempt to replace Koji Uehara as the setup man?