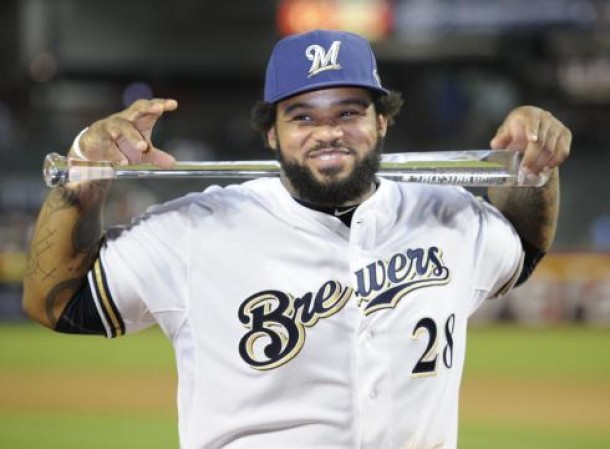 Every season, Baseball America releases its top 100 MLB prospects. The list features the most exciting young players who should make the biggest impact in the MLB. Yet, every list has its mistakes. Injuries, slumps, pressure, and many other factors can play into the deterioration of a prospect. Let's look back at the Top 15 prospects from 2005 - and see how they ended up.
#1 Joe Mauer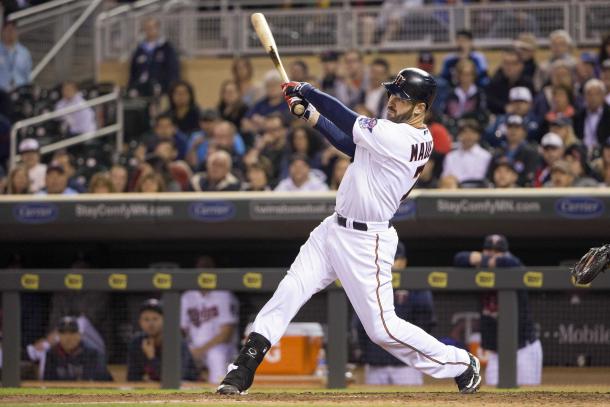 Scout quote: "We had some concern from the start that he was bigger than the normal catcher. But Joe Mauer is not normal, from his mind to his tools to his heart."
Mauer certainly was not a normal player for much of the first decade of his career. This scout was probably correct, but after Mauer lived up to initial expectations as the #1 prospect, he may be declining quicker than expected. After hitting .324 in 2013, Mauer's batting average has dropped in two consecutive years, to .265 in 2015. However, despite his apparent early decline, Mauer did not disappoint in his early years as a #1 prospect. He is a six-time all-star and won the MVP award in 2009. Though his defense behind the plate was a concern while he was a prospect, Mauer won three Gold Gloves at catcher, before moving to first base.
Scout Grade: 8 out of 10
#2 Felix Hernandez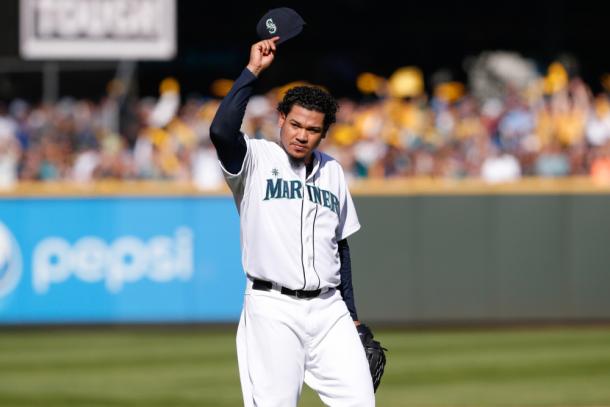 Scout quote: "He's the best I've seen in the last three or four years, and he's right up there with the great stuff guys I've ever seen."
Wow. He wasn't mistaken.
'King Felix' has enjoyed a spectacular 10-year career thus far and remains dominant at the big-league level. His 2015 campaign, which included a 3.53 ERA, was a slightly down year under the standards of Hernandez, but still perfectly respectable, especially considering his 18 wins. Overall, Hernandez has chalked up 143 wins, six All-Star appearances, a Cy Young Award, and two ERA titles. Hernandez features a spectacular array of five pitches. When asked which was his favorite, Hernandez said, "All five."
Yeah, he's good.
Scout Grade: 10 out of 10
#3 Delmon Young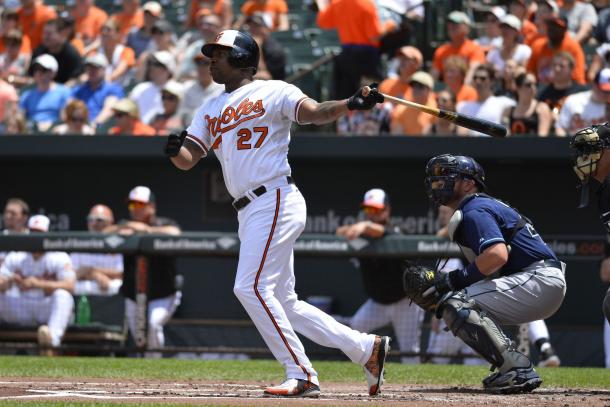 Scout quote: "He changes the outcome of every game with his power and his arm."
Maybe not so much. This scout may have overrated Young, who is the first player on our list that has not lived up to expectations. Young's career is a respectable one but considering that he was ranked the 3rd best prospect in a stacked 2005 class, Young has not quite delivered. Expected to become the face of the franchise with Tampa Bay, Young has become a part-time journeyman player, having played with five teams. His best asset was his ability to come off the bench and hit in clutch situations, but he lost some of that reputation last season, after hitting just two home runs with the Baltimore Orioles. For Young, it was a respectable career, but he was the prospect who never fulfilled his potential.
Scout Grade: 5 out of 10
#4 Ian Stewart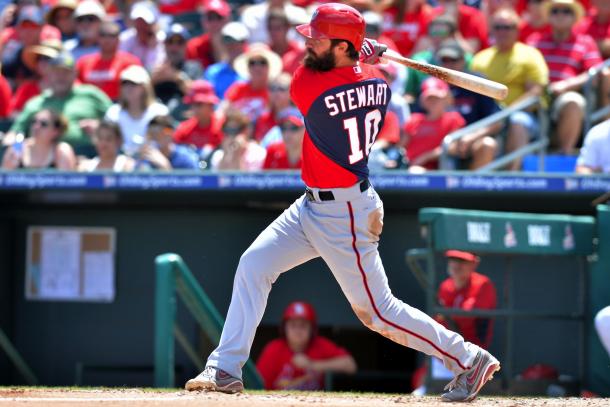 Scout quote: "He's athletic and he's got some juice in his bat."
Not very descriptive and not very accurate in the end either. Ian Stewart has had one of the more disappointing careers for being the #4 overall prospect. Stewart, who was drafted by the Rockies in the first round, tenth overall, has compiled a career batting average of .229. He has played just two seasons in which he played over 81 games, and his career high batting average is .259. The supposed 'juice in his bat' never really materialized - he hit over 20 home runs just once and has only 61 in his career. Stewart didn't play in 2013 after being let go by the Cubs, and then was given a chance by the Angels. He slumped badly, was let go after 24 games, and has not been picked up since. He didn't play in 2015. Sorry, but this scout had it wrong. Stewart has been a disappointment.
Scout Grade: 4 out of 10
#5 Joel Guzman
Scout quote: "He's Juan Gonzalez waiting to happen."
That is a bold statement.
And, boy, was he not correct.
Juan Gonzalez had a seventeen-year career, was a 2-time MVP, 3-time all-star, and played in 1,689 games with a career batting average of .295 and 434 home runs.
Guzman?
Guzman appeared in all of 24 major league games, compiled 13 major league hits for an average of .232, and hit exactly zero home runs.
Once a top international prospect, Guzman never bloomed. He signed several minor league contracts after his final majors appearance in 2007, but failed to impress any squad he signed with. He played in Bowie with the Baltimore Orioles' Double-A affiliate in 2010. Since, he has dropped off the charts and is now playing in a Dominican league.
Not exactly Juan Gonzalez, but maybe that was too much pressure to put on a then-21 year old prospect.
Scout Grade: 1 out of 10
#6 Casey Kotchman
Scout quote: "He's such a good hitter and he's still developing. I think he'll easily hit 30-plus homers in the majors."
This scout was yet another to be off-point on a prospect. Kotchman muscled through a respectable 10-year big league career. However, he also played on seven teams in those ten years - not exactly the franchise player the Angels wanted him to be. As for the 'easily hit 30-plus homers', again that was off. Kotchman never hit more than 14 home runs in one season and averaged seven per season with a total of 71 in his career. He hit .260 - again, respectable, but not dynamic, for his career. He's currently attempting to make a comeback, having recently signed a minor-league deal with the Toronto Blue Jays. However, nevertheless, he has not lived up to expectations.
#7 Scott Kazmir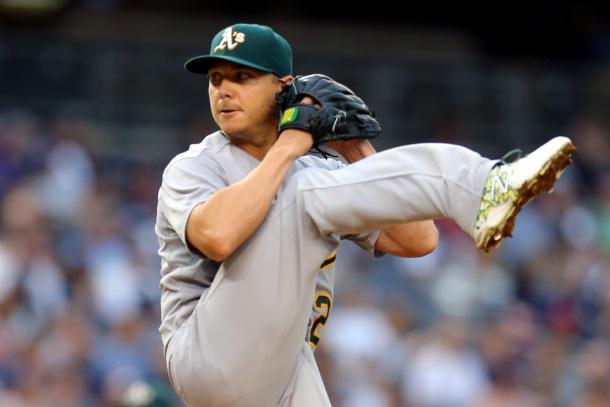 Scout quote: "You'll know why we traded for him when you see him pitch. He's got outstanding stuff."
That was actually the Rays' general manager, Chuck Lamar, who said that and he was pretty much on point. Kazmir, the 15th pick of the 2002 draft by the New York Mets, has enjoyed a very good career with a handful of different teams. He started off well, with all-star appearances in 2006 and 2008. However, after putting up just nine wins and fifteen losses to go with a 5.94 ERA in 2009, it appeared Kazmir's career might be taking an early slide. Instead, Kazmire rebounded. After injuries kept him out of the game until 2013, Kazmir looked much improved at a prime age of 29, posting a 4.04 ERA with the Cleveland Indians. He has gotten better each subsequent year - putting up a 3.55 ERA with Oakland in 2014 and then a 3.10 ERA between Oakland and Houston in 2015. Overall, he has collected 98 major league wins and should surpass the 100-win mark early in 2016. Maybe it wasn't exactly the smooth ride Kazmir and the scouts had imagined, but Kazmir has pieced together a very solid career from one that looked to be in shambles at age 25.
Scout Grade: 7 out of 10
#8 Rickie Weeks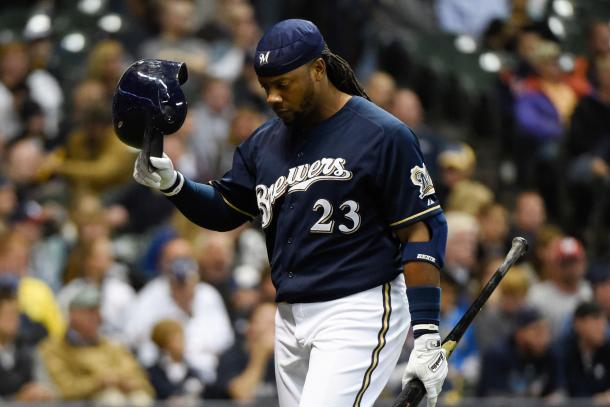 Scout quote: "He has the tools, he's smart, he's a good person and he has the work ethic. He's going to be outstanding."
Unfortunately, sometimes, no matter how many tools you have, or how great your work ethic is, you just can't put it all together consistently. Rickie Weeks is yet another player who has had a career that an average player would be proud of - 12 years plus a .247 career batting average. However, for being the second overall pick in his draft class, and rated the #8 prospect in the MLB in 2005, Weeks' career has been disappointing. Weeks was an all-star once, in 2011, and has never hit above .279. He looked like a solid power hitter when he hit 29, 20, and 21 home runs in 2010, 2011, and 2012 respectively. Since then, and since his devastating ankle injury, he has hit twenty home runs over three seasons. His power is gone, his ability to hit for average never developed, and his once excellent speed had deteriorated to just ten stolen bases over the last three seasons. He only played 37 games in 2015 and it might not be long before the declining Weeks hangs up the cleats. Weeks may be smart. He may be a good person. He may have work ethic, and, yes, he might even have some tools. But those tools never developed the way Weeks and the scouts wanted them to. Weeks had a respectable career but being a #2 overall pick brings a lot of pressure - and Weeks never really did thrive in the spotlight.
Scout Grade: 5 out of 10
#9 Andy Marte
Scout quote: "There's nothing not to like about Andy Marte. He's an outstanding defender with a chance to be an impact player offensively."
Nope. Marte was a flop. Signed as an international free agent, Marte never put things together in the big leagues. He never played more than 81 games in a season, and he never hit higher than .232. He played for six years, his big-league career essentially ending in 2010. He tried to come back with Arizona in 2014 and lasted just six games. He's now playing in a Korean league. His supposedly outstanding defense never showed through either, as he made 28 errors in his career for just a .946 fielding percentage, not exactly a sparkling number. Never became an impact player offensively, nor did he ever flash the leather.
Scout Grade: 2 out of 10
#10 Hanley Ramirez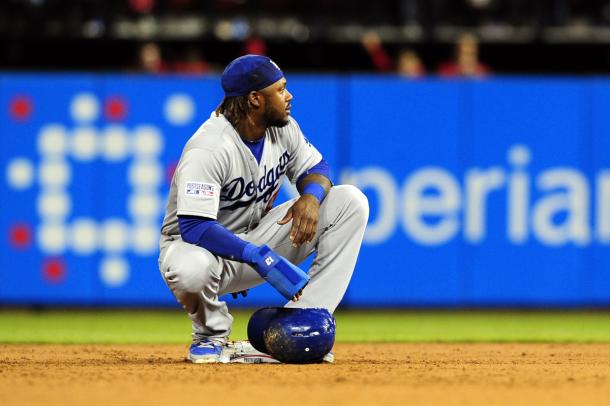 Scout quote: "What a young talent. He makes the game look so easy."
Ramirez did exactly that for quite a while. He tore up the National League in the early parts of his career, winning the rookie of the year in 2006. He made three consecutive all-star appearances from 2008-2010, and hit at least .300 in four consecutive seasons. However, because baseball is a fickle game, Ramirez began to drop off. Injuries began to nag the slugger who was traded from the Marlins to Dodgers in 2012. Ramirez has been decent the last few years, but not great. His once outstanding speed is gone, and he has become a pure slugger who can't play defense (just ask any Red Sox fan in 2015). However, this scout gets a good grade because Ramirez did indeed make the game look easy for several years. Then the rest of the league caught up, and Ramirez has become mortal.
Scout Grade: 7 out of 10
#11 Lastings Milledge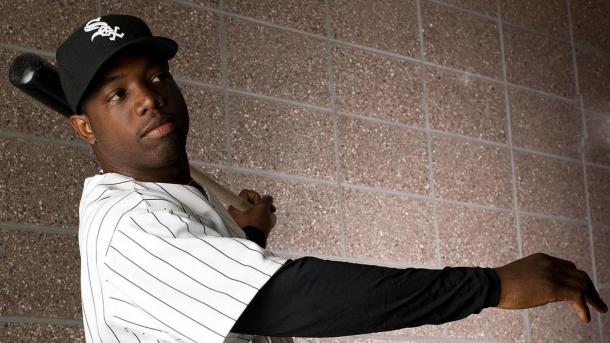 Scout quote: "He's a double threat because of his power and his ability to lead off and make things happen on the bases."
Milledge scraped together a six year career in the majors with respectable numbers but the supposed 'double threat' that he was supposed to be never showed. Over his career, Milledge averaged five home runs and just under seven stolen bases per year. In only two seasons did he play more than 100 games, and he never put up dazzling numbers. His career batting average was .269, with a career high of .291. He played for four teams during his career and was never able to garner any sort of reputation as a double threat, or a single threat for that matter. He eventually left the MLB to play in Japan, where he has muscled through 3 injury-riddled seasons.
Scout Grade: 2 out of 10
#12 Dallas McPherson
Scout quote: "He has an easy swing and natural power."
McPherson certainly had natural power - but it never showed in the major leagues. McPherson never lived up to his potential after being drafted in the second round in 2001. He played for 3 years with the Angels from 2004-2006, never playing more than 61 games. After injuries kept him out of the game in 2007, McPherson played affiliated ball with the Florida Marlins' AAA squad, leading the minors with 42 homers before being called up. He appeared in 11 games, managed two hits and was released at the end of the year. McPherson made appearances in the minor league systems of both the Giants and the Athletics before making it back to 'The Show' with the Chicago White Sox. After 11 games and just two hits, McPherson was released. He made minor league appearances in the systems of the Pirates and the Dodgers but has been a free agent since 2013. McPherson was the type of player that could dominate the minor leagues, but could never do anything in the majors. He played just 139 games in the big leagues.
Scout Grade: 4 out of 10
#13 Matt Cain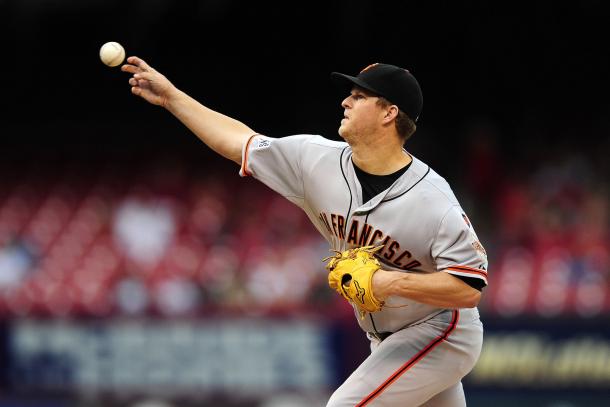 "With his stuff and maturity level, you look at that package and think front-of-the-rotation starter."
If you recognize the name of a player in this list, chances are, they had a decent career. In the case of Cain, it's been an excellent career for the Giants' hurler. The three-time all-star became the anchor of a Giants' squad that won won World Series. Cain had a 2.10 ERA in their postseason appearances. Though injuries marred his last two campaigns, Cain looks to get back to his winning ways - he has 97 career wins - in 2016.
Scout Grade: 8 of 10
#14 Jeff Francoeur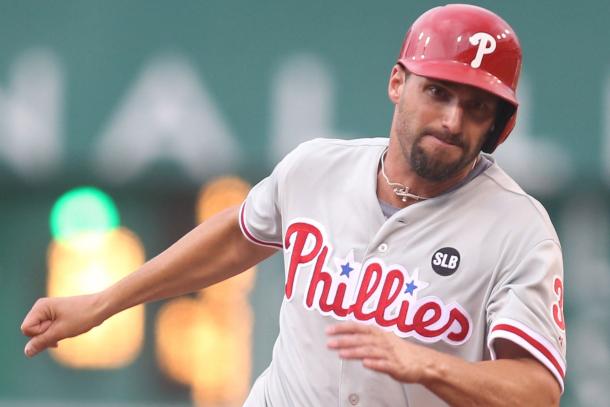 Scout quote: "He has it all and his makeup is off the charts."
Francoeur was a Delmon Young-like player in that he has put together a solid career, but being a journeyman player probably wasn't what he was thinking about when he was a 2002 first-round draft pick. Francoeur has hit .261 with seven teams over eleven years. He has stolen just over 50 bases, and he has hit just over 150 home runs. Altogether, it's not a bad career, but maybe for a first-rounder, it is a tad disappointing. However, Francoeur will continue to plug away, as he will likely continue his career with the Phillies in 2016.
Scout Grade: 6 out of 10
#15 Prince Fielder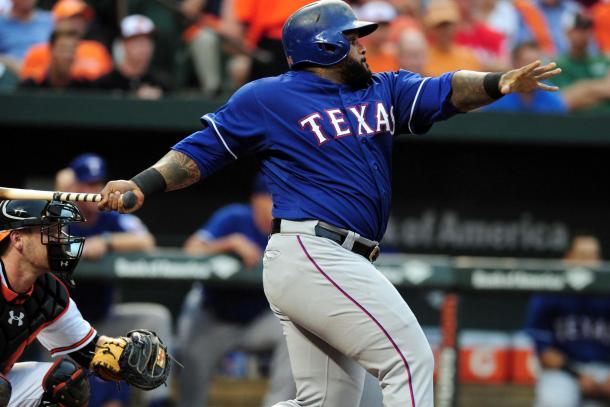 "I think he'll be a more complete hitter than his dad was, especially if he avoids losing control of his body."
There's no doubt that at 275 pounds, Prince Fielder is one of the heftier players in the major leagues. However, that does not appear to have affected him. This scout was spot-on as Fielder has proven to be capable of hitting for both average and power, something Cecil Fielder was not always able to do. He has hit 311 home runs to go along with a .287 career batting average. He played 547 consecutive games from 2011-2014, his streak only ending when he was forced to have season-ending neck surgery in 2014. He rebounded to play 158 games in 2015 for the Rangers, hitting .305 with 23 home runs. At age 31, Fielder hasn't show many signs of slowing down (figuratively, of course, since Fielder is one of the slowest players in the big leagues), and he will look to continue an impressive career in 2016.
Scout Grade: 9 out of 10
All photos within the article courtest of USA Today.