 For two weeks, the Boston Red Sox have been riding a blissful train of having just four starters in their rotation following the demotion of scuffling right-hander Joe Kelly to the minor leagues and the moving of embattled veteran Clay Buchholz to the bullpen.
Unfortunately for manager John Farrell, this train will be making its final stop on Thursday night as left-hander Eduardo Rodriguez takes the hill against the Baltimore Orioles, the final outing before a fifth starter becomes a necessity for a pitching staff that has struggled to find consistency thus far in 2016.
Roenis Elias to make Friday start
Luckily for the Red Sox, left-hander Roenis Elias has emerged in Triple-A Pawtucket at exactly the right time, earning an expected call-up to the major leagues to take the hill against second baseman Robinson Cano and the Seattle Mariners, who have dropped their last three outings to fall 5.5 games behind the Texas Rangers for first place in the AL West.
Elias, who will coincidentally be facing off against Seattle left-hander Wade Miley, the pitcher that he was swapped for in a deal between the two sides this past offseason, has been brilliant as of late in Pawtucket, striking out 40 batters compared to just eight walks and eight earned runs allowed in his last five performances.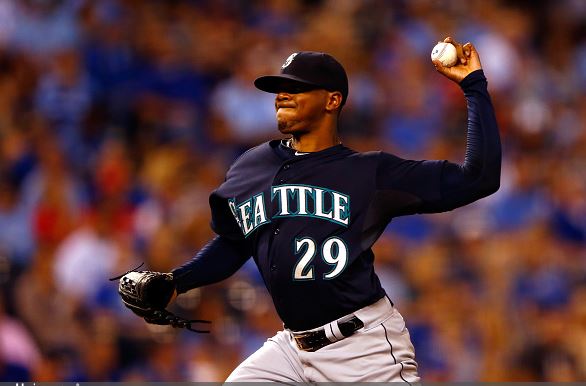 Elias' stretch of superiority in Triple-A began on May 18, when he struck out 13 batters while yielding just two runs in 7.2 innings in a win over Norfolk, and concluded with two scintillating outings to begin the month of June.
The 27-year-old allowed just a single run in nine innings against Gwinnett on June 5th before capping off his minor league stint by throwing seven innings of seven-strikeout shutout ball in a 5-1 win over Louisville this past Friday.
The Cuban native, who appeared in an 8-3 loss to the Houston Astros on April 23 to allow three runs on four hits in 1.2 innings of work, matches up well against the Mariners lefty-dominated lineup, and it will be intriguing to see how he contains himself in his first start with the Red Sox on a Friday night at Fenway Park.
David Price returns to ace form, run support nonexistent
Over his last four starts, Boston's ace left-hander David Price has performed admirably, nearly fulfilling the lofty expectations set for him when he inked a seven-year deal worth $217 million this past winter.
The 30-year-old has notched quality outings in each appearance while striking out 26 batters to just 19 hits allowed over 29.1 innings of work, his ERA plummeting from a lofty 5.34 to a respectable 4.52 since May 24.
However, in that span, Price has seen his record fall from 7-1 to 7-4, plagued by a blatant lack of run support that has Red Sox fans flummoxed considering the potency of the Boston lineup throughout the season thus far.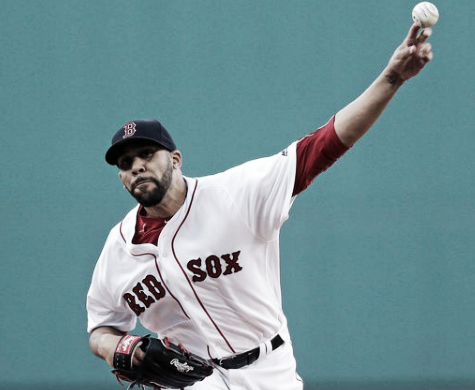 Lack of run support aside, the eight-year veteran has finally reached a sense of comfort at the helm of the Red Sox rotation over his past few outings, a reassuring sign for Boston fans who were already writing him off at the beginning of May.
In Tuesday night's 3-2 loss to the Orioles, Price managed to fan 11 batters, limiting Baltimore to just three runs on five hits in eight masterful innings.
Following a two-run home run by shortstop Manny Machado in the first inning, Price retired the next 19 Baltimore batters that stepped to the plate, confusing Orioles with wizardry on his changeup and excellent control on his fastball.
A solo home run by Baltimore second baseman Jonathan Schoop in the eighth inning ultimately doomed him, however, Price displayed last night that he is just a tinge of run support away from returning to his elite status.