 Boston Red Sox starter Clay Buchholz was not exactly dominant in his first ten starts with the team in 2016, compiling a porous 6.35 ERA while allowing more hits (59) than innings pitched (56.2), with 12 of those sailing out of the ballpark for home runs.
Now, thrust into the rotation due to the ineffectiveness of left-hander Roenis Elias in his only start of the season and an injury to the flame-throwing Joe Kelly, Buchholz will make his return to the rotation on Tuesday night at Fenway Park as the Red Sox look to bounce back from a 3-1 series-opening loss against the Chicago White Sox.
Clay Buchholz looks to capitalize on opportunity
In the final season of a lengthy contract signed in 2011, Buchholz may be receiving his final opportunity to cement himself as a legitimate member of the Boston staff, with the patience of John Farrell wearing thin after the 31-year-old failed to respond following a public challenge from the manager after Buchholz began the season in horrid fashion.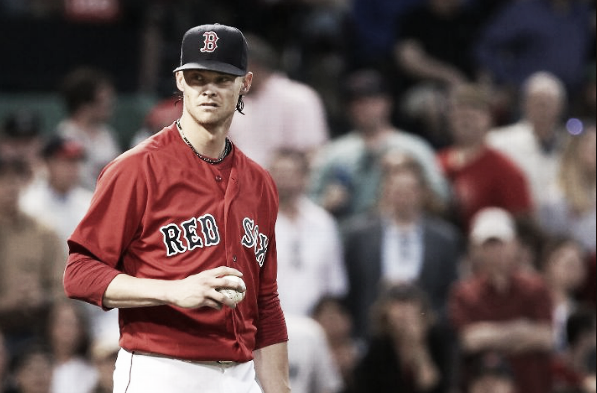 Despite his struggles in the rotation, a stretch which terminated following a tumultuous loss to the Colorado Rockies on May 26 in which he yielded six runs on seven hits in five innings, Buchholz was undoubtedly solid in his nine bullpen appearances since, racking up a 2.69 ERA. He finished off his relief stint with a stellar three-inning, two-hit, four-strikeout performance in a defeat at the hands of the Baltimore Orioles last Thursday night amid personal disappointment that he was not chosen to return to the Red Sox rotation for last Friday's outing against the Seattle Mariners.
Furthermore, Buchholz has a history of bouncing back from rough beginnings to seasons, something which bodes well for the Texan as he makes his return.
In 2015, Buchholz held a harrowing 6.03 ERA on May 4 only to record a nearly impeccable 2.20 ERA in his last 12 starts of the season before an injury shelved him. In 2012, a 7.84 ERA hampered him through late May, however, he was able to turn that around with a 12-start stretch in which he threw for a 2.19 ERA.
Chris Sale mans mound for White Sox on Tuesday night
If the nine-year veteran wishes to return to a resemblance of his no-hitter throwing self of 2007 on Tuesday night, he will need to outmatch one of the most dominant aces in the American League in Chicago's Chris Sale.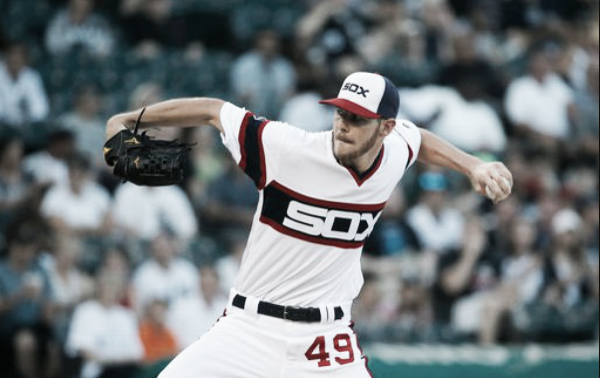 The AL's leader in wins with an 11-2 record, the Floridian currently ranks first in the AL in complete games with three, third in the AL in WHIP (1.01) and innings pitched (98), sixth in win percentage (84.6%), seventh in strikeouts (93), and eighth in ERA (2.94).
Sale hit a bump in the road over the four outings preceding his last start, allowing an unheard of 17 runs in 22.2 innings, however, he returned to the straight-and-narrow path with a stellar seven-inning, three-run, seven-strikeout performance in a win over the Detroit Tigers on June 15.
Although his ERA might stand at an unsteady 5.59 for the month of June, Sale is still an unquestioned ace, and if he can channel a glimpse of his April self in which he compiled a 5-0 record and 1.88 ERA, it should be enough to beat a Boston team that has won just one game since April 29 in which they have scored less than five runs.