The Boston Red Sox made their first big move as the trading deadline approaches, and it came as a bit of a surprise.
Red Sox GM Dave Dombrowksi shipped pitching prospect Aaron Wilkson and infield prospect Wendell Rijo to the Milwaukee Brewers, receiving infielder Aaron Hill in return. Hill, who has played 59 games at third base and 20 games at second base this season, will likely platoon at third base with Travis Shaw, for the Red Sox, who currently hold the second wild-card spot in the A.L.
Who they got: Aaron Hill
Although the loud cry in Boston is to acquire a pitcher for the struggling Red Sox staff, Dombrowski's first move was a smart one, acquiring help at third base. Hill will platoon with Shaw, who has been a pleasant surprise for the Sox, albeit a streaky one. Shaw started the season hot, slumped badly, but he has since lifted himself out of his downward spiral, becoming a solid, if not spectacular, third baseman.
However, Hill offers a platoon option for the streaky Shaw, who struggles against southpaws (.211 batting average). He is hitting .294 against right-handers, so he still is a viable offensive threat for Boston. Hill, a .263 hitter against left-handers, will likely get the majority of starts against southpaws, as well as give Dustin Pedroia a day off or two, filling in at second base. Hill is hitting .283, his best year since 2013, so the Red Sox will hope he continues to produce, surrounded by the booming bats of the Boston Red Sox. He will be a free agent after this season, so this is likely a rental for the Red Sox.
Who they gave up: Aaron Wilkerson and Wendell Rijo
Wendell Rijo
With a limited future in the Boston organization, the Sox didn't lose much in Rijo. This isn't to say they didn't give up a talented player, but Rijo is a second baseman. His path to Boston is barred by Pedroia. He could switch to third base, but that is what highly touted third base prospect Yoan Moncada will likely do, blocking Rijo's path there.
All-Star Xander Bogaerts is immovable at shortstop. It was going to be a struggle for Rijo to reach Fenway Park in a Red Sox uniform. It was better for the Red Sox and for Rijo to complete this trade. Rijo was in AA most of the year, but a .186 batting average forced a demotion to Single-A. Rijo has plenty of potential, with a reputation as a light-hitting infielder with a spectacular glove. Giving up Rijo, who will have a much better future in the rebuilding Milwaukee organization is a smart move by Dombrowski.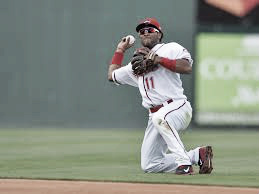 Aaron Wilkerson
Unlike Rijo, Wilkerson was a bit of a surprise name included in this deal. Wilkerson, an undrafted starter out of Cumberland University, was signed out of the Independent Leagues by the Red Sox. Signed in 2014, Wilkerson has climbed the ladder in the organization, starting in AA ball this year as the Portland Sea Dogs' Opening Day starter. After pitching to the tune of a sparkling 1.83 ERA in Portland, Wilkerson was promoted to AAA Pawtucket, where he has continued to shine. Wilkerson accumulated shining numbers in Pawtucket, a 4-2 record and a 2.44 ERA.
His numbers sparked a discussion as to whether he would earn a promotion to Boston. With the Red Sox desperately needing depth in their rotation, Wilkerson was a popular choice to fill into the rotation. Some people aren't happy with the trade of Wilkerson, who might have helped stabilize the beleaguered Boston rotation. Instead, Wilkerson will take his talents to Milwaukee, where he will attempt to complete his Cinderella journey by making it to the Show, but with Milwaukee, instead of Boston.