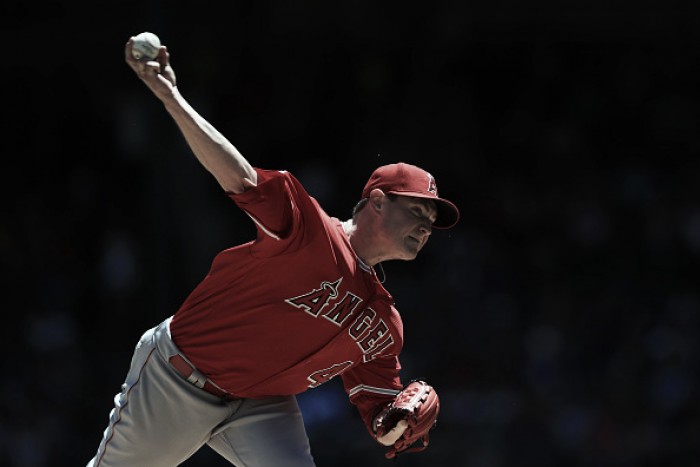 One of the biggest reasons why the Los Angeles Angels struggled so bad last year was the lack of starting pitchers. They had a plethora of injuries to their starters throughout the season, with Garrett Richards and Andrew Heaney suffering from Tommy John injuries.
While it seems unlikely that long-time Angels starter Jered Weaver will return to the team, the Halos seem to have acquired a number of viable options that can eat up a number of innings throughout the course of the long season.
The Angels have added depth, towards the end of last season to this offseason, to that position and that can only be a good thing.
This article is going to break down all of the starting pitchers and what they can bring to the rotation.
Starters break down
Let's talk about Opening Day. For a number of years, the Opening Day slot belonged to the aforementioned Weaver. That was until Richards took the mound to begin the 2016 season. However, Richards blew his elbow soon after and was sidelined after pitching in just six games. Heading into this year, Richards is still expected to be ready for that first series against the Oakland Athletics.
Richards, 28, is the leader on this staff. He has the best stuff and can consistently perform better than anyone else in the rotation. The only question mark heading into the season will be his elbow. Instead of opting for surgery, Richards rehabed it. Is that going to make the elbow not as strong? Is he going to have to be put under an innings restriction? What's his stuff going to look like? In the few innings he pitched last seson, 34.2, Richards looked decent. He notched 34 strikeouts and only managed to carry a 2.34 ERA while picking up an unfavorable 1-3 record in six games started.
Tyler Skaggs is yet another member of the Halos pitching staff that has been marred by injuries. In the season immediately after being traded from the Arizona Diamondbacks, Skaggs underwent Tommy John surgery in August of 2014. He would go on to miss the entire 2015 season and a good portion of 2016 as well.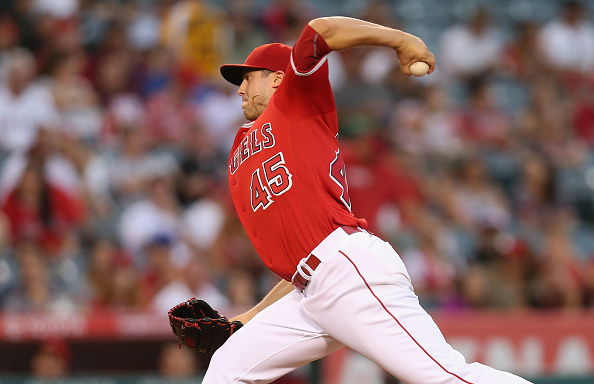 But a healthy Skaggs, who is a graduate of Santa Monica High School, is a good thing. His best pitch is an electric fastball that he can get guys to swing and miss on, as he recorded 37 whiffs with it last year. Skaggs, though, has three other pitches he can through throughout the game to keep hitters guessing. If all four get locked in, the 25-year-old can be a potential number one starter in a couple of years.
Matt Shoemaker came out of nowhere in 2014, his first season in the majors. Shoemaker, a native of Michigan, garnered an impressive 16-4 record with an ERA of just over 3, while striking out 124 in 27 starts. The right hander gained national attention by finishing second in the AL rookie of the year voting behind the Chicago White Sox's Jose Abreu.
Since that memorable rookie year, Shoemaker has struggled to find that same kind of consistency. In his last two seasons, the now 30-year-old lost 23 games and won as many games combined as he did in his debut season. If the Angels want to compete in the AL West in 2017, Shoemaker is going to need to turn it around.
The 34-year-old veteran Ricky Nolasco, like many Angels pitchers, struggled in 2016.
Before joining the Angels, Alex Meyer was with the Twins -- came over in the same trade with Nolasco -- but was used primarily out of the bullpen, although he did not get many looks in games. Meyer gave up 10 runs, including three home runs, and seven walks, in four games up in Minnesota.
That all changed once the 26-year-old got to Southern California. In five games to end the 2016 season, Meyer started all of them and picked up a commendable 4.57 ERA in 21.2 innings pitched. The one thing that continued to haunt his performance was the amount of runs given up. While he pitched three times as many innings with the Angels, Meyer still gave up 11 runs -- all of them earned. Meyer will have to cut that down significantly if he wants to win that fifth and final starting spot with the ball club.
Expectations
No one is expecting any of these pitchers to go out and absolutely dominate the entirety of 2017. There are still many question marks surrounding this staff.
How healthy will their top two guys be at the beginning of the year? Will Richards' elbow hold up? Can the Angels' starters go further into games to save their heavily taxed bullpen from a year ago?
If the Angels' staff can turn around a couple of poor seasons, there is no question they can challenge the Texas Rangers for the division championship, especially with the best player in baseball, Mike Trout, charging the offense.