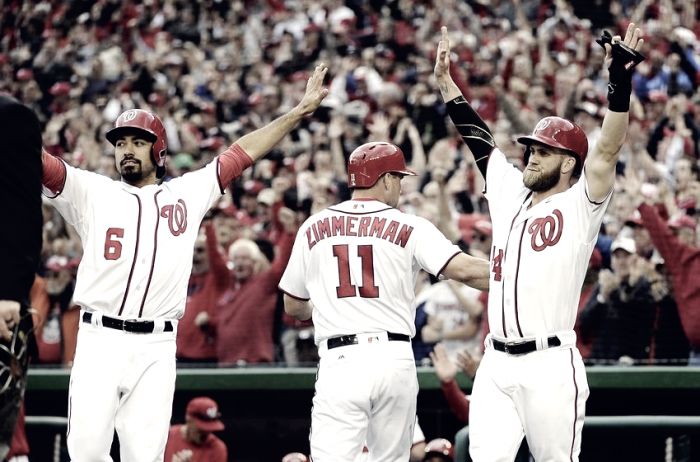 The top two teams in the National League are the Los Angeles Dodgers and the Washington Nationals, two teams that have been strong in the regular season recently, but they have an overwhelming history of underwhelming performances in October.
The Nationals are sure to want to address any flaws in their roster at the deadline to prepare themselves for their seemingly inevitable berth in the postseason. The Nats took a lot of the guessing game out of this article a couple of days ago, when they addressed their biggest issue, their leaky bullpen, by acquiring Ryan Madson and Sean Doolittle from the Oakland Athletics.
Because of this, this article will disregard the previously mentioned trade in the Chicago White Sox article, in which we suggested Daniel Robertson for a pair of prospects. Their bullpen, easily the worst in the National League, received a significant upgrade, and so now it remains to be seen what the Nationals will do, if anything at the deadline. Their offense is in fine shape; they started three position players in the All-Star Game.
Their worst starting position player is Matt Wieters, who is hitting a respectable .248 while providing solid defense. Don't expect them to go out and try to acquire an extra bat, especially with veteran Adam Lind providing an excellent option off the bench.
Instead, the Nationals may make one more upgrade to their pitching staff. Their five-man rotation has been wickedly effective, putting up solid numbers while starting an astounding 88 out of their 91 games. However, Joe Ross, who has started thirteen of those contests, recently was put on the 60-day disabled list, leaving a big question mark at the back-end of their rotation. They have a prospect in Triple-A in Austin Voth, but Voth, their #6 prospect overall, has struggled this season, and the Nationals would prefer not to make him a regular man in the rotation with the postseason looming. So, here it is...the one trade the Nationals may make at the deadline: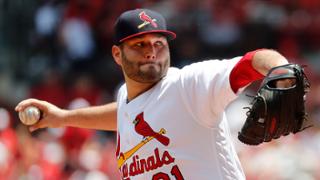 Trade 1 - Nationals acquire Lance Lynn from Cardinals for 1B/3B Matt Skole & LHP Austin Gomber
Gutsy call? Yes. Unlikely? Probably. However, it's the trade this article is going with. First off, this requires the Cardinals to sell. At 44-47, that seems like a good idea, but at the same time, they are only 6.5 games out of first place. They have the pieces to sell and build a contender for next year, but with the Nationals and Dodgers in the National League, as well as the Brewers and Cubs in their own division, their postseason aspirations are vague enough that it would not be worth ransacking their relatively thin farm system for their slim chances. So if they end up selling, Lynn is a perfect fit for the Nationals.
Some may say the Nats would be linked to Padres' starter Trevor Cahill, but the hype around Cahill is overrated. He's only had ten starts, producing only three quality outings in those appearances on the bump. He's also hasn't pitched 200 innings or more in nearly half a decade.
Lynn, still just 30 years old and a free agent next year, has pitched 170 innings plus in all of his seasons, plus 200 in a pair of those years. This season, he has posted a 3.40 ERA over 19 starts and 108 innings. He also boasts a 1.14 WHIP and a 1.9 WAR, both challenging his career-best marks. He would be a perfect rental for the Nationals for this season, with plenty of postseason experience. He has appeared in five different postseasons, posting a solid 4.50 ERA over 24 appearances.
Meanwhile, the Cardinals pick up a pair of prospects in Skole and Gomber, both of whom are nearly major-league ready. Skole could become a first baseman for the Cardinals as soon as next year, depending on if they trade Matt Carpenter. Gomber represents a valuable addition in a left-handed starter who could slot into the rotation for next season. A lengthy rebuild is not necessary for the Cards, but they can forfeit this season by fortifying their chances for the seasons to come. The Nationals wouldn't mind.