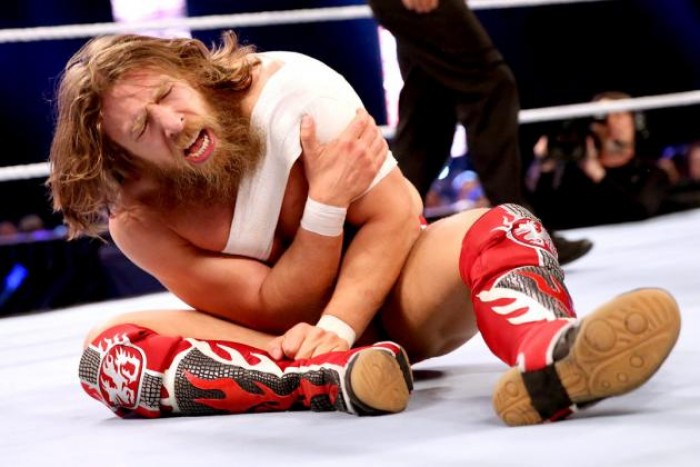 Daniel Bryan has been one of, if not the most popular superstars in the WWE over the past several years, his rise to the top was organic and his underdog story compelling, all culminating in him winning the WWE Championship at Wrestlemania 30, for one of the greatest feel good moments in the history of the show.
But an injury just months after saw him forced to vacate the title, and take time away, only for him to return again to win the Intercontinental Championship at Wrestlemania 31, after being handpicked as the guy to bring back credibility to the once prestigious belt.
Sadly, a repeat of the previous years scenario took place, and Bryan was forced to hand the title back, and once again take time off, except this time around, he may not return to wrestle, ever again.
Due to the severity of his problems; neck and shoulder injuries mixed with a series of concussions throughout recent years have spelled doubt over his future, as Vince McMahon doesn't want to risk the bad press, or Bryan's health.
It's understandable that the Chairman is hesitant to put Bryan back inside the squared circle, and the WWE Universe would be heartbroken should he return to only get injured again, and another injury could have very serious repercussions, something that nobody wants to see take place.
So should the WWE bring back everyone's favorite bearded wrestler?
YES!YES!YES!
Bryan is not only one of the most popular superstars on the roster, that appeals to all fans, both young and old, male and female, he is also one of the best superstars that the company has, his in-ring talent is superb, making him one of the best workers on the roster.
He is someone who can easily be thrown into a title feud, and would instantly elevate any championship by winning it, as he is seen as one of the very best, he envokes emotion from the audience and fans become connected and invested in everything he does, something that few current stars are managing to do.
WWE is currently going through arguable their worst ever injury problems, especially with Wrestlemania season just around the corner, the amount of top tier talent that will be missing out at the grandest stage of them all may force the hand of WWE to push for Bryan to return, and the upcoming Royal Rumble could prove to be the perfect time.
Bryan has stated how he has been cleared by his own doctor to return to the ring, and recently posted a training video stating he was training for a potential comeback, should the company allow it.
The technician has also been learning MMA, to provide him a wider variety of moves and improve his general well being, as he has his head and heart firmly fixed on a return, as he refuses to give up hs boyhood dream of being a wrestler.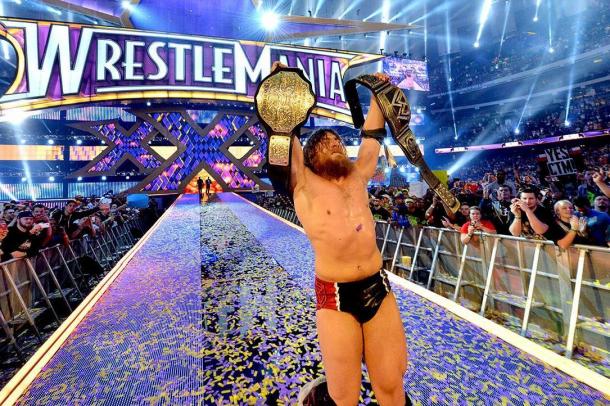 No!No!No!
Even though WWE are in a desperate need for top tier talent right now, especially with their goal to break attendance records in Texas, there is a large amount of risk involved with bringing back Bryan, and that risk may prove too much to allow him back into the ring to wrestle, at least for the time being.
The fact that Bryan won major matches at the past two Wrestlemania's and then got injured, not only gives people behind the scenes plenty to worry about concerning his health, but also whether or not they can trust him in a title feud.
WWE can't afford to have another World Champion vacate the belt through injury after Seth Rollins, as it would only increase the calls for an off season, and create a cloud of negativity, so if they wanted to bring him back, fans would likely expect him to be pushed at a title, which is a gamble WWE might not want to take.
Whilst fans have argued that Bryan's doctor has cleared him for action, it has been noted that the WWE official doctor hasn't given him the all clear, and that is making Mr.McMahon very hesitant, and it's expected that he will not allow him back into the ring until that takes place, so for now fans must continue waiting.
But it's the waiting that is causing all the frustration amongst the WWE Universe, there has been no official word from the WWE regarding his future, which has left uncertainty and confusion, and this weeks rumor that he was set to be released is a prime example of why an official statement needs to be made regarding his future.
Releasing Rumors
This week saw fans on the IWC (Internet Wrestling Community) hit the panic button, as it was reported that Bryan was set to be released from the company this upcoming Monday, after someone saw an 'alleged' email stating that it was set to take place.
The rumor quickly caught wild fire, and was being reported amongst the media, with fans speculating about it's authenticity and Bryan's future, so much so that the WWE themselves had to put a stop to it, by giving an official statement, claiming it wasn't true and Bryan isn't being let go.
It's not exactly surprising that Bryan is being kept, as even if he doesn't wrestle again, there are plenty of roles for him, such as coaching in NXT, judging future seasons of Tough Enough, and of course, continuing to be a prominent figure on Total Divas.
However, the fact WWE had to make an announcement should be a clear example of why an official decision needs to be made, and soon, as fans patience is running thin on waiting, without being given information.
Due to the connection that Bryan had with the WWE Universe, fans are understandably eager to see him get back to doing what he does best, but they would rather get the news that it's not going to happen, then continue to suffer with silence from the WWE.
When Edge retired through injury, fans were sad, but they quickly began to celebrate his career, and move past the fact they couldn't see him wrestle again, and if that's the case with Bryan, then it needs to be announced, rather than leaving fans with false hope.
That false hope leads to people making up rumors, such as the one created this week, which only reminds everyone of the situation regarding Bryan, and whilst everyone, including this author wants to see him back soon, if it's not possible, then it's time to make that call.