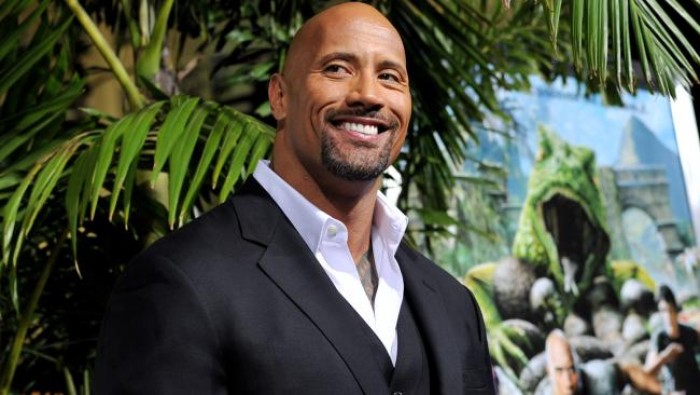 After rumors went rampant of major heat being placed upon The Rock after going off script and dragging out a segment to 20 plus minutes, the man himself has put on twitter his response (below)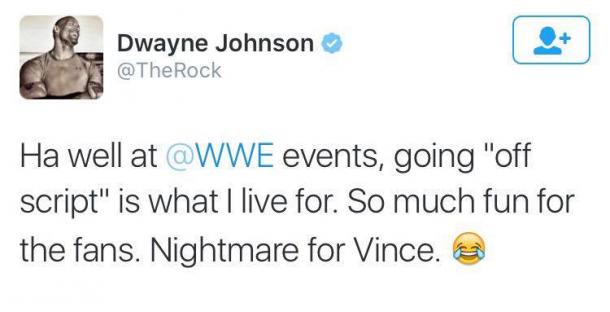 No real problem
Despite obvious reasons for why the WWE are mad at the peoples champion, fans all around the world will know that there is no way that the WWE will punish The Rock for this, as he is one of the biggest selling points for this years WrestleMania. Let's face it both the company and The Rock need the publicity from this event so doing anything to cause him to pull out would be extremely foolish on WWE's part. Don't expect much else to come from this as it seems to have settled down
Creative control
We know from previous stars that have left the business that there is a problem with the lack of control the talent has over there character. WWE is heavily scripted in everything that happens on WWE television which is a huge contrast from when The Rock was in his prime.
In the attitude era many wrestlers had the chance to go off script and be different to try bring an edgy feel to the show and no one capitalized on this opportunity more than The Rock. Superstars have since left the WWE due to this problem, most noticeably CM Punk who had a problem with how he wasn't allowed to script his own promos and segments and this made the straight edge superstar annoyed with the WWE writers.
This could become more of a problem with the new wave of superstars coming through the ranks of WWE and NXT, stars like Austin Aries, AJ Styles and Samoa Joe all have very specific characters much like Punk and will not enjoy the over protective nature of the WWE writers, but so far it seems to be working out just fine.
Do you agree with WWE? Do you agree with The Rock? Let us know in the comments section below.