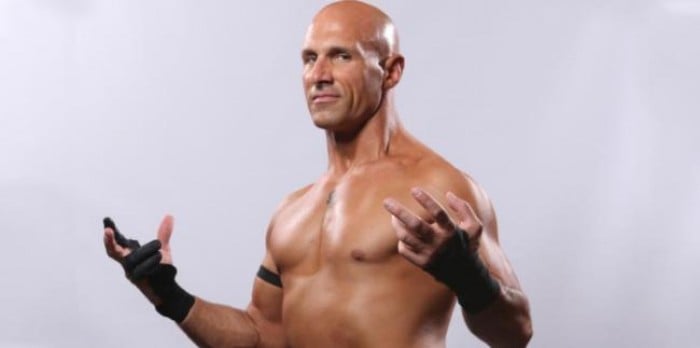 The 'Fallen Angel' has become the next wrestler to be signed to an exclusive contract with Ring of Honor Wrestling, which seems to be the direction that the company is heading in with it's major talents from now on, as a way of protecting themselves from the likes of WWE and TNA.
The exclusive deals prevent wrestlers from competing anywhere in the United States and Toronto other than with ROH, which means one off appearances at NXT cannot happen, nor can they appear at any Indy wrestling events, but the contract does allow them to appear outside of the States, in places such as Mexico and Japan or Europe.
These deals will also ensure that talents are guaranteed at every taping, instead of having people appear at one and then be unavailable at the next as they are working at an Indy show, which hurts the product and means they do not have to pull advertised stars at the last second, something that recently had to happen with AJ Styles, due to him joining WWE.
New wave of deals
Christopher Daniels isn't the first person that ROH have given this deal to, the ROH Champion, Jay Lethal and popular tag team, The Young Bucks have already signed exclusive deals with the company this year, as the brand looks to extend and grow.
Pinning down these major talents to exclusive deals is a fantastic business move on behalf of ROH, who are looking to expand and compete with the likes of TNA and NXT, and ensuring that their biggest names can only appear for them is the perfect way of doing so.
Interestingly, Daniels partner, Kazarian is not signed to an exclusive contract at this moment, meaning he could appear without Daniels wherever he liked within the United States, but that could soon change as ROH look to develop a more stable roster.
Competition
The wrestling world is growing a steady amount of smaller company's that are making exciting products, with the rise of Lucha Underground now being added to the likes of NJPW and ROH, the WWE is seeing them as development grounds rather than competition.
Vince McMahon is seemingly watching their products (or more likely having other people do it for him) and picking the best talents possible to bring in to his company, as he has done with New Japan's Shinsuke Nakamura or TNA's Samoa Joe, and they have previously tried to sign The Young Bucks.
As ROH looks to progress, getting an experienced and talented wrestler such as Daniels to an exclusive contract is a smart move, but for those fans who were hoping that Daniels might appear on NXT some time soon, or return to TNA, it's only bad news.