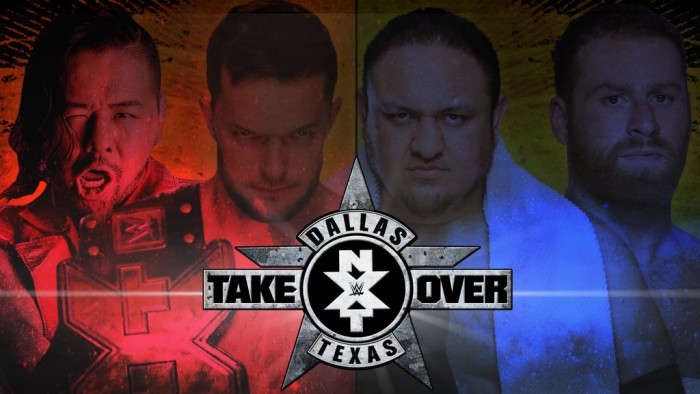 NXT Takeover's are very good. The crowd are enjoying themselves, the matches are usually really good and they tell some great stories. Friday in Dallas, Texas will be no different. The card is stacked with quality superstars and the Kay Bailey Convention Centre in Dallas will be packed out.
Three championships are on the line and there are two major debuts. Austin Aries and Shinsuke Nakamura will be inside a WWE ring for the first time. Finn Balor and Samoa Joe will do battle for the NXT Championship and the top two women wrestlers of NXT, Asuka and Bayley will compete for the NXT Women's Championship.
Apollo Crews will compete once again, that's always entertaining. American Alpha, Chad Gable and Jason Jordan will get a shot at The Revival, Scott Dawson and Dash Wilder for the NXT Tag Team Championship.
Excited? We all are. Let's get into the predictions.
Austin Aries - Baron Corbin
Winner: Baron Corbin
Baron Corbin has improved significantly in the past 18 months and is on a roll in NXT. He's gotten better in the ring and cutting promos, placing him with Austin Aries has the potential to be really good for both superstars.
Aries is world renowned and will finally get his shot in the WWE. The Greatest Man that Ever Lived is a great opponent for Corbin as he can do everything. Aries gets his chance to show what he can do on a wider stage to fans who maybe haven't seen his previous work.
It's going to be fun, Austin Aries matches usually are but Baron Corbin will take the win. He's on a roll and it makes sense for him to get a win over Aries. This feud could go on for a few more weeks post this special and it will still be entertaining.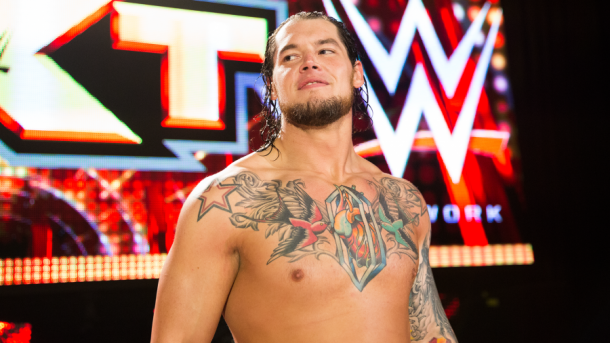 NXT Tag Team Championship: The Revival (C) - American Alpha
Prediction: American Alpha
American Alpha, Chad Gable and Jason Jordan are amazing. The sky really is the limit for them. They have also been on a roll since the Dusty Rhodes Tag Team Classic tournament. Jordan had been tipped by many inside WWE to explode as a singles competitor but had lacked the charisma to be a star. Chad Gable just needed a chance.
They finally got the chance together and they have not looked back.
It's the right time to give them the titles. The Revival are an old school tag team and are really good in their own right. They may be on the main roster soon but on the biggest weekend of WWE's year, cementing American Alpha as new stars of NXT is the right move.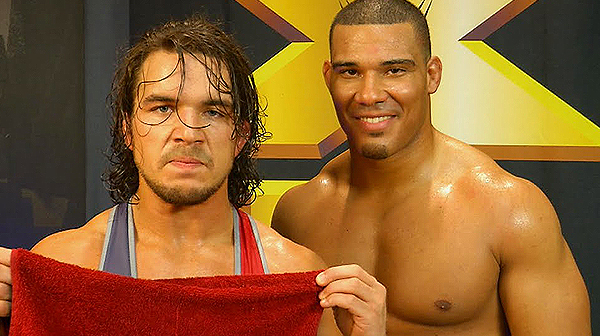 Apollo Crews - Elias Samson
Prediction: Apollo Crews
The Drifter - a Crews missile, one of the more underrated matches on this NXT card. Crews and Samson can both go and should produce another really good match here. Samson had been seen on NXT live events since 2014 but never made the step to a full time NXT TV talent. A slight tweak in gimmick and vignettes on NXT TV and live events and Samson was appearing.
NXT fans know Apollo Crews. Formerly Uhaa Nation on the independent circuit, Crews was seen as a major pick up for NXT and is seen as a potential WWE World Champion one day. He's entertaining, he's one of the best wrestlers in the world and can easily connect with fans.
Within weeks of debuting with NXT, a promo video was shown to give fans a look into the background of Crews, this immediately won people over with a real, in depth look at his personal life.
Crews has just been bobbing along in NXT, a few feuds but has not made the step towards NXT Champion just yet. Expect him to win this match and make that next step.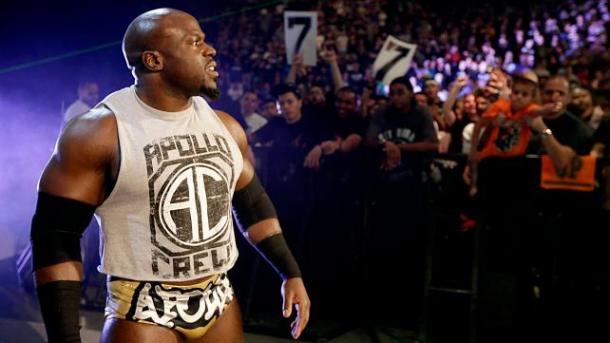 Sami Zayn - Shinsuke Nakamura
Prediction: Shinsuke Nakamura
Seeing Shinsuke Nakamura in a WWE is going to be surreal. He has been a superstar outside of the WWE and hardcore wrestling fans love him, now the world gets their chance to embrace the King of Strong Style. This has the potential to be match of the night and will be a very good introduction to Nakamura for fans who haven't seen his previous work in New Japan and Ring of Honor.
Sami Zayn is clearly transitioning away from a hugely successful run in NXT and moving to the main roster with his continual appearances on Monday Night Raw.
This match has the potential to be a war. Nakamura doesn't hold back and Strong Style is brutal. Zayn has a match at WrestleMania for the Intercontinental Championship and will need to be ready for that.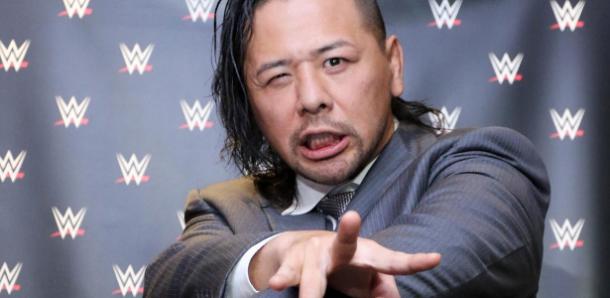 NXT Women's Championship: Bayley (C) - Asuka
Prediction: Asuka
Oh boy, this'll be good. Asuka - Bayley. Two different styles but two highly talented women wrestlers will get a chance to take other on for NXT's top women's prize.
If Shinsuke Nakamura is the King of Strong Style, Asuka just might be the Queen. Her repertoire of moves is devastating and she hits with unreal power. Since winning at NXT Takeover: London, Asuka has continually moved towards a championship shot, once NXT General Manager William Regal made the call, it was on and fans got excited.
Bayley has set the standard for NXT women wrestlers since the departure of Charlotte, Sasha Banks and Becky Lynch to the WWE main roster. Asuka has improved an ever improving women's division under the champion.
With rumors that Bayley is set to follow her fellow four horsewoman to the main roster, this could be the right place for the title to move hands to a new standard-bearer.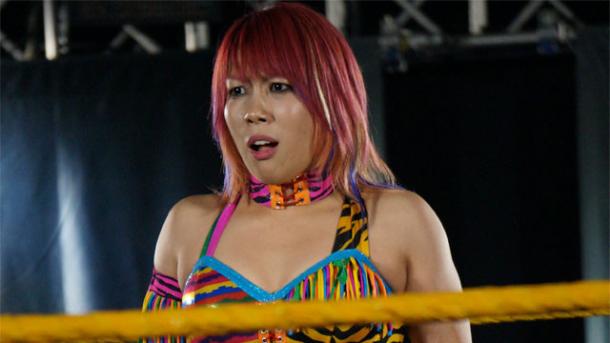 NXT Championship: Finn Balor (C) - Samoa Joe
Prediction: Samoa Joe
Finn Balor at a special will bring out the paint, that's exciting. He's finally getting to fight Samoa Joe again? Yes, this is happening. Balor and Joe have lots of chemistry and this match will be very good.
The build up has been good too. The long arching stories of NXT are something the WWE main roster misses. Tag team losses match, partners visibly annoyed, one partner turns on the other and we go from there.
It's a classic formula that works with the correct superstars. Joe hinted towards coming after Finn's title when they were partners but waited and waited until the right moment. NXT London was good but this match will be better.
The Demon will appear but will this be one of his last NXT appearances? One of his Bullet Club brothers Karl Anderson has been spotted at the WWE Performance Centre and rumors have speculated towards them appearing sometime on RAW. Putting the title on Joe and moving Balor up to RAW may just happen.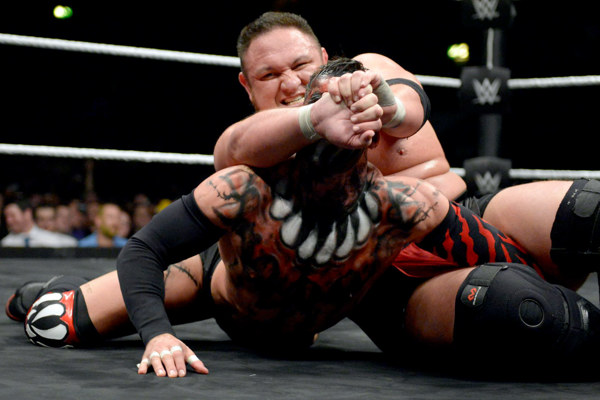 What do you think? Are our predictions right? If not, comment below or Tweet us - @Vavel_Wrestling