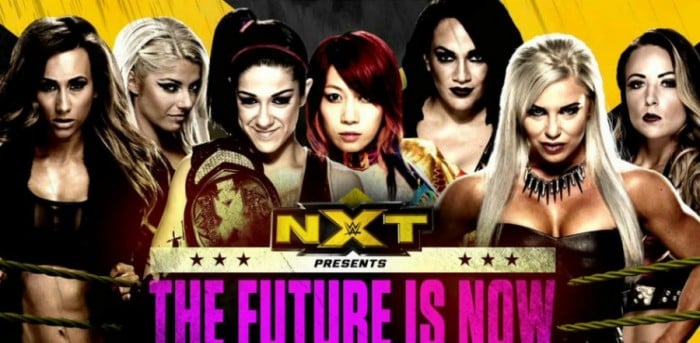 Ever since three out of the Four Horsewomen left NXT (Charlotte, Sasha Banks and Becky Lynch) people began to question whether the NXT 'Divas' division would remain as strong as it once was, and the answer is yes.
Whilst the match quality might not be as high due to the amount of talent that are still developing, the story and characters are just as strong as they ever have been. So let's take a look at five women who this author believes deserve the push to the main roster next.
5. Alexa Bliss
Alexa Bliss is a wrestler that has been with NXT for quite sometime now, even before the likes of Charlotte left. First appearing as a babyface who proved she could wrestle as well as just being a pretty face, she became quite popular with the NXT Universe. But it's her recent run as a heel where Bliss has really stepped up and proven she is a force to be reckoned with in NXT.
Teaming up with Blake & Murphy to help them become champions is how her turn took place, and it worked to perfection as the fans were shocked to see the perfect face turn bad. However it was the perfect decision as her attitude suits the character she is portraying so much more as a heel, and she has developed her own persona that has separated her from the locker room.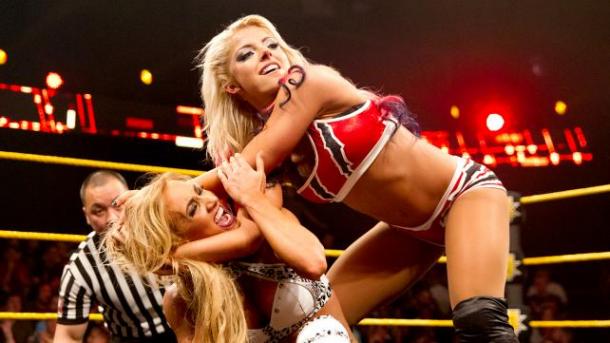 Her confidence that she is better than everyone else has seen her grow and Bliss is now given more and more time to talk after proving it's one of her strengths. Working as a manager of sorts for Blake and Murphy, Bliss has helped them win matches and get out of trouble on countless occasions, proving she understands the psychological aspect of the business.
But most importantly, she is a solid in-ring worker, as her short feud with Bayley proved. When Bliss steps through the ropes she proves she knows what she's doing and how to get it done and would make a welcome addition to the main roster.
4.Carmella
Of all the women on this list, Carmella could be the most likely to appear on the main roster the first through her association with Enzo Amore and Big Cass, who are expected to debut anytime soon. She has been with the team for so long that it would be very strange to see them finally make the big jump without having her by their side, especially since she's often played key roles in their development.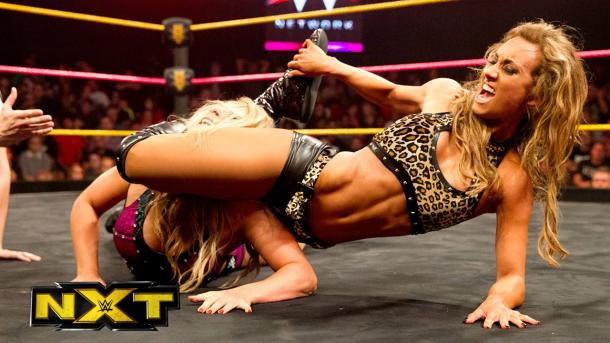 Carmella's entire character has been based around the team and all three members work great together, but seeing her appear ringside with Team SAWFT on the main roster doesn't mean she has to wrestle, her in-ring debut could easily be delayed as she continues to improve within NXT.
However, due to the amount of time she has spent with the popular tag team, Carmella has been able to become one of the most popular women on the entire roster which makes her an instant favorite to make the move upwards.
She has been placed in main event segments as of late and due to her work rate and improvement inside the ring was given the chance to fight for the Women's Championship in what was an entertaining match. Carmella might have some improving to do on her wrestling, but her charisma and personality are fantastic and unmatched by few on the main roster.
3. Asuka
Perhaps the most experienced and greatest wrestler on this list and arguably in the entire women's division, main roster included. Asuka is a one of a kind wrestler who is truly unique and she is phenomenal to watch.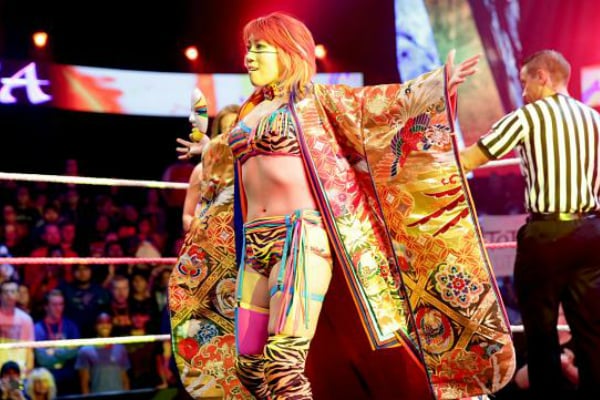 Already a star before arriving in NXT, Asuka was placed into the developmental system to allow her to adapt to the much slower and less physical American style after years of working in Japan. Her style is very much like you would expect from a traditional Japanese star, full of hard chops and kicks that are incredibly stiff, similar to what is expected of Shinsuke Nakamura once he debuts.
She has been a breath of fresh air to NXT as she offers something totally different not only to the other female workers but the male talent too. When she enters the ring, fans instantly chant that "Asuka's gonna kill you" for a reason, because she is an amazing talent.
Whilst she doesn't have a strong grip of the English language, her act has been that she lets he wrestling do all the talking she needs with only very subtle (but useful) facial expressions adding anything else to tell her story. The fact that she doesn't need to speak to know instantly what she is thinking is a testemant to just how talented this women is, but it could also provide the WWE with hesitation in regards to a main roster move.
However, she will only continue to learn the language with each passing day, which means the day she kicks the door down (probably literally) to the main roster is getting closer and closer.
2. Bayley
This will likely come as a surprise to most people reading this, as most people probably expected the current Women's Champion to be at the top of the list, and not just because she currently has the belt. She is the only member of the Four Horsewomen to still be in NXT, despite being involved in all their angles she is arguably the most popular talent in NXT (male or female) and frankly she absolutely deserves it.
So having said all that i'm sure you are now even more confused as to why she isn't ranked number one. Well the reason is simple, NXT needs Bayley, they can't afford to let her jump up to the main roster right now and that's the same reason she didn't make the jump with the other ladies that took NXT by storm.
NXT is building the women's division around her specifically, allowing Bayley to become the face of the entire show and be the main attraction that people want to see on a weekly basis and this is a perfect situation for her.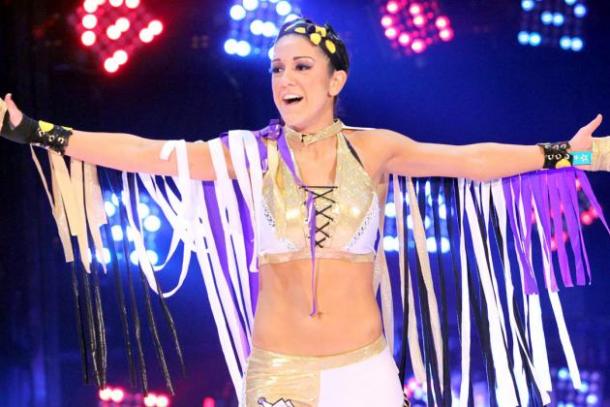 When she does jump to the main roster the chances are, she will quite quickly become the face of the divas division and there is no real rush for that right now as the current situation is working, yet this allows Bayley all the experience she needs to know what it's like to have the pressure fully on her shoulders.
In the mean time she gets to ensure that NXT's women's division stays as popular as it was because the fans are invested in her, and the work she is doing is making fans invested in the other women too, which just improves the entire division.
So don't fret, this author hasn't lost his mind, he is simply looking at the bigger picture here as Bayley is guaranteed to be on the main roster before long.
1.Emma
Perhaps the most underutilized and overlooked women's wrestlers in WWE, Emma is undoubtedly one of the best female wrestlers in the entire company and it is time for her to get a moment in the spotlight.
People often forget that the 'Divas Revolution' was actually kick started in NXT by Emma and Paige who put on an amazing match at the very first TakeOver, proving to the world that women should be taken just as serious and can be just as entertaining.
Her wrestling ability has never been in question, she is head and shoulders above plenty of women already working on the main roster but her character has sadly lacked and held her back, as her dancing over the top gimmick was fun but unsustainable and tough to take too serious.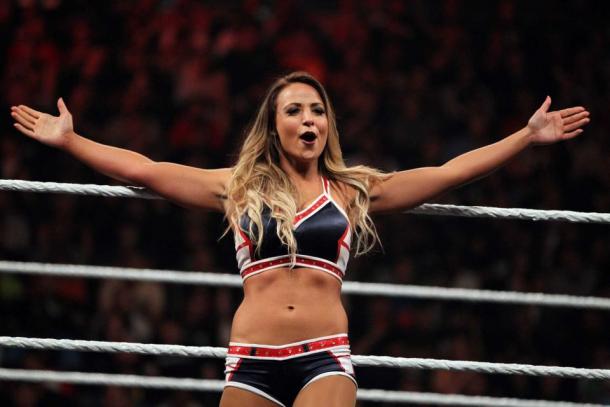 Having made it to the main roster, she dropped back down to NXT as her gimmick needed to change, and that is exactly what happened. Turning heel has made Emma a legitimate top star in most fans eyes as she exactly what to say and do to make the fans boo her, with suitable looks or actions as well as the more obvious.
Her match with Asuka at TakeOver:London was perhaps one of the best women's matches in a long time, but it failed to get the fanfare that a match featuring the Four Horsewomen got because it wasn't over hyped, yet it arguably stole the show.
Now she finally has the character nailed, she can put it with her fantastic wrestling ability and take the main roster by a storm, using her previous experience as the perfect story to take her back.
What did you think of the list? Let me know at - @MC_Wilkinson1 or via @Vavel_Wrestling, we love hearing your thoughts and opinions!
Previously
Top 5 NXT Talents Ready For The Main Roster