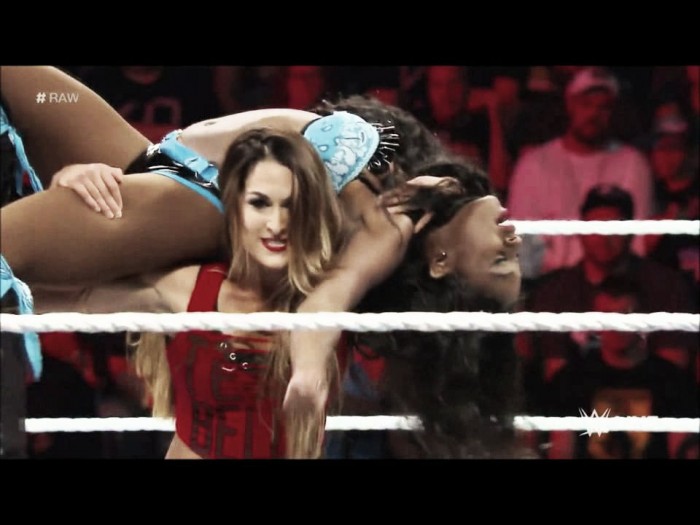 Nikki Bella said on a Twitter AMA (ask me anything) when she was asked if she would be retiring the Rack Attack that she would be and she needed the WWE Universe's help in picking her new finisher. But a few months ago she said in an interview that all the women better watch out for her forearm?
Why the change in finish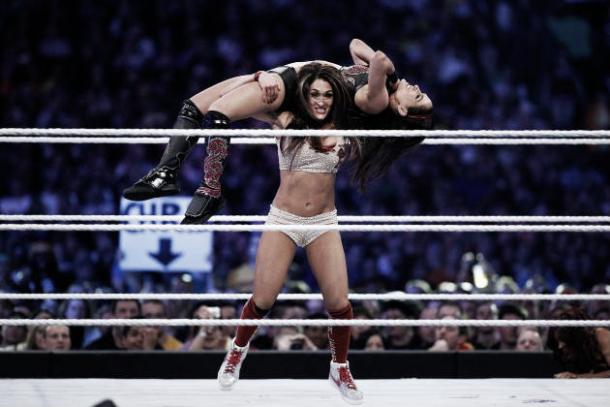 Well, the injury Nikki Bella suffered was because of her finish the Rack Attack. It wasn't a very good move to begin with if she really wanted to do a move after she lifted up the opponent why didn't she hit a TKO neck breaker? It never made sense anybody could have told her that smacking down hard onto your knees with someone on your shoulders was a horrible idea, compression on the lower neck and spine isn't a good idea after a short time it will take its toll on you.
If you look at Ricky Steamboat and how his career ended it was the same except he slipped from the second rope to suffer compression on the spine and the fact Nikki Bella is able to return is an answered prayer.
What could her new finish be?
Nikki Bella and her forearm is such a stiff looking hard hitting move and looked way better than the Rack Attack. She finished matches with it all the time, so the fact she hadn't changed it was surprising. She kept up with the Rack Attack because "it is powerful for a woman to lift another woman in the ring." That seems insane to simply keep the move for that reason, but another finish Nikki could use is her spine buster, she hits that move with power and it always looks great.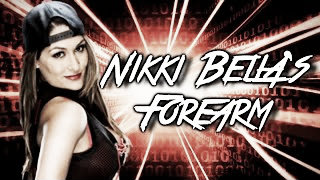 As of now no one knows what Nikki Bella has in mind for her finish but when she returns she will probably be a face and back in the main title picture.