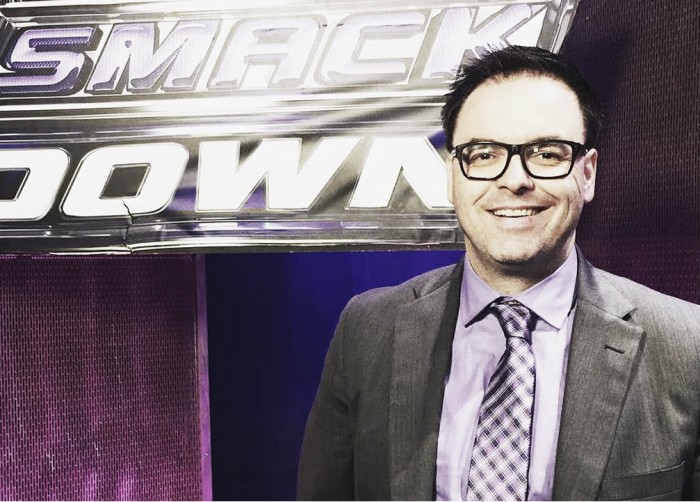 Maura Ranallo has quickly become of the most popular commentators within the WWE despite being with the company for just over six months.
The 46-year-old was crowned the Best Television Announcer of 2015 by the Wrestling Observer Newsletter and as SmackDown prepares to go live, the lead announcer for the show speaks out ahead of the huge change.
SmackDown goes Live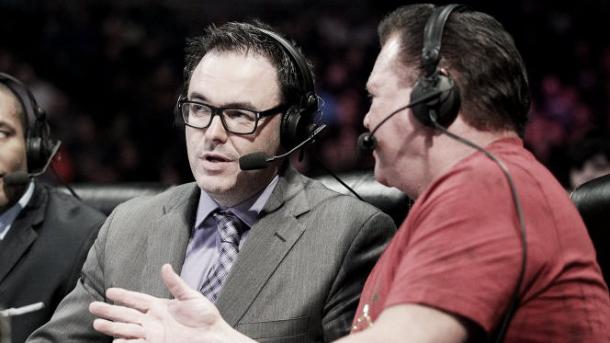 Raw and SmackDown has in recent years has been a mismatch with the former commanding a much larger audience and taking the majority of the ratings, however, the recent announcement that the Thursday Night program would be going Live has created interest and Ranallo had a lot to say on the subject.
He said, "I do not even know what is going to happen" whether or not the "announcers being part of the draft" but he says he "loves" working with "Byron Saxton" and "Jerry Lawler" and "hopes" that the trio will "continue."
Ranallo answered a key question surrounding the upcoming draft which is being kept majorly under wraps - with the announcers still unaware of the impact the Brand Extension will have on them.
On helping SmackDown become a bigger brand he said, "I would love to stay with SmackDown, Michael Cole is the voice of WWE and the voice of Raw. but when we go live - I want to help SmackDown become an 'A' show."
On Vince McMahon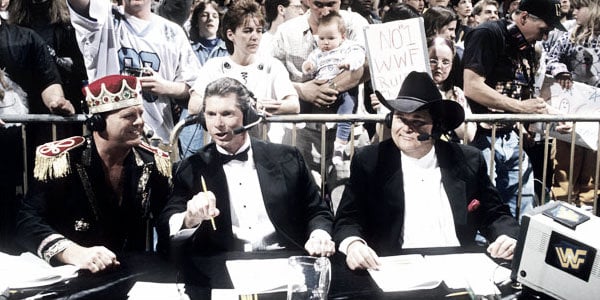 A lot of superstars within the WWE, both current and former will presumably have a lot to say about the current head of the company Vince McMahon.
Ranallo was full of praise for the 70-year-old and has taken on some of the advice given by the wrestling pioneer and incorporated it into his own style of commentary.
He said, "I thank my lucky-stars the two critiques I have received from Vince are it is not radio and I am aware of that."
Ranallo said he based a lot of his commentary style on Doc (Mike) Emrick saying he is "one of the greatest announcers ever" but despite some people feeling he "talks too much" the 46-year-old thinks he is "creative" and "brings the action to life" however Vince asked him "lay off" the "play-by-play" just a "little bit."
He continued, "At first Vince though, 'Not everything is WrestleMania,' but I think he has learned that that is just me."
On his style of announcing, he said "Everything IS WrestleMania to be. I go into calling any match, any fight- I do not care if it is the main event or the opener - that these guys have put in their work they are here for a reason."
He continued to say that he wants to give each and every match "as much attention" as well as "respect" and "energy" that he would do "the main event" or a "championship fight."