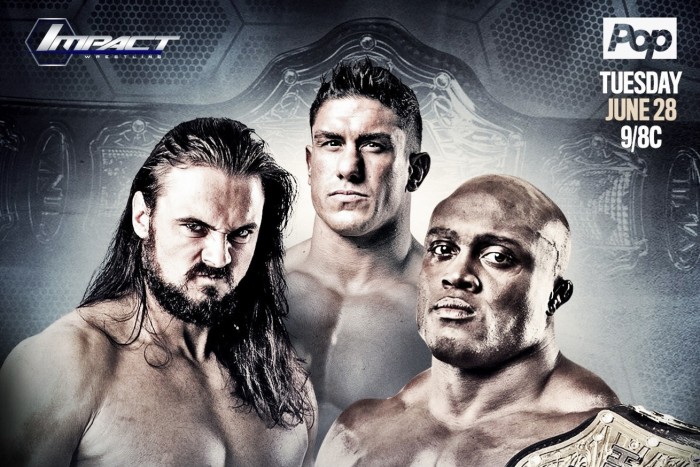 Opening Segment: Mike Bennett and Maria open the show to celebrate Bennett's X-Division Championship win from last week. Bennett announces that he will be cashing in the X-Division title, for a shot against Bobby Lashley at the upcoming Destination X show. Lashley comes out and says he will go through Bennett after he goes through Drew Galloway and EC3 tonight. EC3 comes out and promises to take the title tonight. This also brings out TNA executive, Billy Corgan, who announces that Bennett will defend his X-Division title tonight. An X-Division battle royal is announced with the winner facing Bennett.
Murphy's Musing: TNA went back to old habits this week with an overbooked opening segment. The opening to any wrestling show should focus on the key focus of the show - in this case, the main event. However, this segment bundled main event hype with heat between Lashley and Bennett, along with the announcement of the X-Division battle royal. It's OK to set up multiple angles once in a while, but this seemed to be all over the place, leaving the viewer unsure of how it all tied together. And again, Corgan's attempt at a wrestling authority figure is abysmal, while the portrayal of the X-Division title as a ticket to a World title shot really devalues that title, especially since the company has it's own "Money In The Bank" briefcase cash-in system.
Match #1: Sienna defeated Gail Kim in 3:15 to retain the TNA Knockouts Title
Murphy's Musing: This match could have and should have been so much more than a glorified squash, particularly with the Division lacking depth. Sienna should be presented as a monster - yet, her entrance attire makes her look like a peacock. Allie continues to do well as the annoyingly perky, shrieky, Millennial heel, so there was that. But, this match really dropped the ball.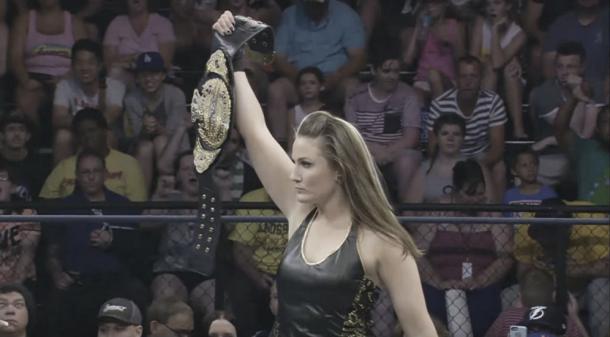 Fact of Life Segment: Eli Drake's guest is James Storm. After some back and forth, the segment ends with Storm superkicking Drake, seemingly setting up a program between the two.
Murphy's Musing: The segment ran a little long and it would have been nice for them to hold back any physicality between the two. But Drake has the potential to be a main event player. His mic skills are stellar and now, having the chance to work against Storm will hopefully give him the in-ring experience and exposure that he needs to take it to the next level.
In-Ring Segment: Matt Hardy and Reby Sky come out. Matt is in a wheelchair and talks about the beating he took at the hands of his brother, Jeff Hardy, last week, in the Six Sides of Steel. He demands one more match in order to settle the feud and notes that the match will take place on Impact in six weeks, which will give him enough time to heal from his injuries. This brings out Jeff, who accepts the match. As Jeff goes to leave, Matt attacks him and reveals that he isn't actually hurt, the match will take place next week, and it will take place at the Hardy home in Cameron, North Carolina.
Murphy's Musing: The matches between the two have been solid, so having one more match isn't a big deal, though traditionally, a steel cage match should signal the end of a feud. However, at this point, the show is past the first hour and there's only been one match. Also, it will be interesting to see how the match is produced without the benefit of the live crowd.
Match #2: Braxton Sutter won a battle royal to earn the X Division Title match. After the match, Sutter was attacked by Gregory Helms, Trevor Lee, and Andrew Everett. With Sutter laid out, Mike Bennett, who was on commentary, demanded that the match start now.
Match #3: Mike Bennett quickly defeated Braxton Sutter to retain the X Division Title
Murphy's Musing: This segment was what it was. If this ultimately results in Sutter getting some experience and some wins against credible opponents in Lee and Everett, this segment will have served its purpose. There was never an explanation as to how Sutter even qualified for an X-Division battle royal, but that's a minor quibble since the division is in disarray as it is.
Match #4: Grado, Mahabali Shera, and Tyrus defeated Al Snow, Baron Dax, and Baisile Baraka. Tyrus was revealed as Grado's and Shera's mystery partner.
Murphy's Musing: This was purely filler before the main event. It's good for Tyrus to have a role after moving away from Matt Hardy, however, there isn't much they can do with him, aside from lower mid-card matches, given his limited mobility. Hopefully, TNA won't try to evolve him back into a version of Brodus Clay, his WWE persona.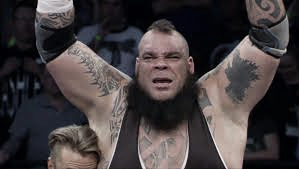 Main Event: Bobby Lashley defeated EC3 and Drew Galloway to retain the TNA Title in 9:10
Murphy's Musing: Lashley needed the clean win here, so it was good to give him that. And, it keeps singles matches between Lashley and EC3; and Lashley and Galloway fresh. In addition, there's a continuing story building between Galloway and EC3, which should be a good match.
Overall, not the best episode of Impact, but enough to keep the stories moving, as we head toward Destination X.
Follow me on Twitter: @don424