Looking to get their first victory of the month, the Brooklyn Nets started their three game road trip with a defeat. As for the Washington Wizards, they were looking to remain in the playoff chase having entered the contest three and a half games behind the Detroit Pistons for the eighth and final playoff spot.
Nets Stay Close In First Half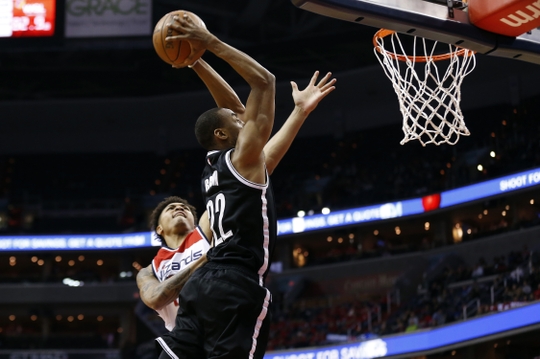 Brooklyn starting the game trailing 9-0 and ended the first frame with their opponents going on a 10-2 run. After the first 12 minutes, they were down by seven points and allowed Washington to shoot 65 percent from the field. Despite some early struggles, Brooklyn turned things around in the second stanza of the game by outscoring the Wizards 29-24.
Wizards Built Separation In Second Half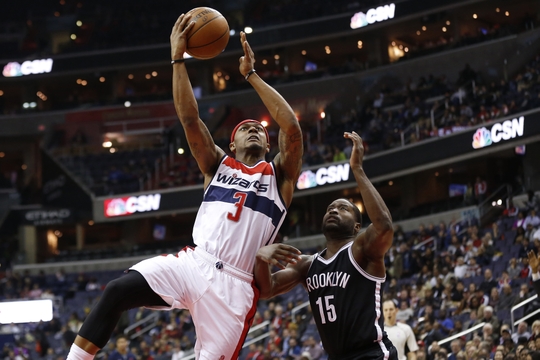 At the 10:15 minute of the third frame, Brooklyn tied the game at 57. Washington then retaliated with a 9-0 run and had their largest scoring quarter of the night with 34 points. The Wizards continued to chip away in the final 12 minutes of the game and started the frame on a 10-1 run. They outscored Brooklyn in the quarter, 33-28.
Top Performers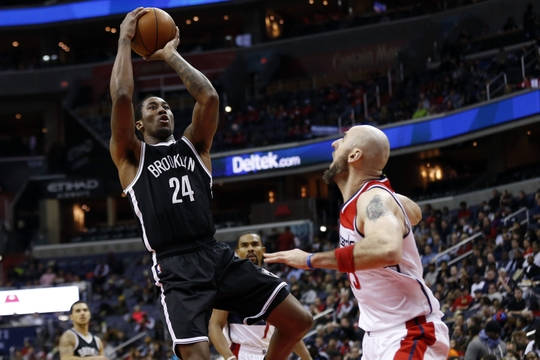 Thomas Robinson scored a career-high of 23 points to go along with 10 boards. Wayne Ellington dropped 14 points and Sean Kilpatrick lead the bench with 15 points. Bradley Beal lead the Wizards with 25 points. Ramon Sessions and Marcin Gortat notched a double-double. Sessions finished with 18 points and 13 assists. Gortat concluded with 16 points and 12 rebounds. All but one player of the Wizards starting lineup finished in double digit scoring.
Other Things To Note
-John Wall missed his first game of the season with a sore right knee. Sessions replaced him in the starting lineup.
-The Nets signed Henry Sims for the remainder of the season on Wednesday afternoon. Meanwhile, Willie Reed left the team for the remainder of the season due to personal reasons.   
-Brook Lopez and Thaddeus Young will continue to rest and not play again this season.
-The Former Net Alan Anderson, missed his ninth straight game for Washington.
-The Wizards lead by as many as 23.
-Brooklyn achieved a season-half-high for points scored off turnovers with 18 points scored off 10 Wizards turnovers in the first half.
-During the six game losing streak, the Nets have lost by an average of 19.3 points.  
Up Next
The Nets have two more chances to snap their road losing streak before the season concludes. On the other hand, Washington will need to win out, have Detroit lose out and overcome the Chicago Bulls to reach the postseason. Both teams will be back in action on Friday, April 8th. Brooklyn will visit the Charlotte Hornets at 7:00 P.M. EST. The Wizards will face Detroit at 7:30 P.M EST.