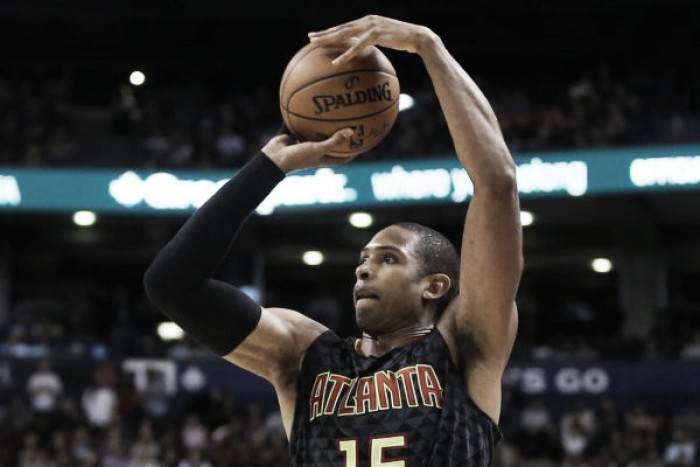 According to CBS Sports, the Los Angeles Lakers, Detroit Pistons, and Orlando Magic are planning to make a run at Al Horford of the Atlanta Hawks this offseason.
Horford's career to date
Horford's stats this season were 15.2 points, 7.3 rebounds, 3.2 assists, and 1.5 blocks per game, as well as a decent .505 field goal percentage and a .344 three point percentage, which is not bad for a center. He also earned a 19.46 PER according to ESPN.
His career stats show that he was actually better last year than his career averages in almost every category other than rebounds, where he took a drastic hit of over one and a half per game. He also had the worst field goal percentage of his career, but is only .06 away from his career high, and still shot over 50%, so it does not appear to be too much of an issue.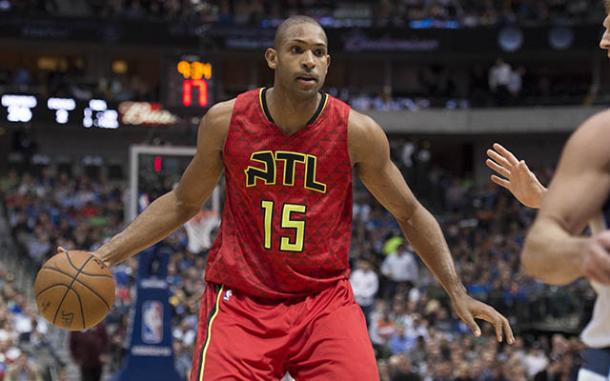 Part of the reason why his percentage may have gone down is because he took around 10 times more three pointers than normal for his career, however he's making much more of those as well, performing above his career average in three point percentage.
Horford's fit with the Lakers
The Lakers have officially lost Kobe Bryant now, and are possibly going to lose Jordan Clarkson to free agency. The team should be picking up Brandon Ingram in tonight's NBA Draft, and the team does still have D'Angelo Russell, at least for now.
Most importantly is Julius Randle, who has the potential to be a future solid big for this team. Pairing Horford with him would make a lot of sense, and their management would be building around the big men, just as they did in the pre-Kobe days.
Horford's fit with the Pistons
This one is a little bit more difficult to figure out. The Pistons two best positions at this point are point guard where they have Reggie Jackson, and center, Horford's position, where they already have someone who's arguably better than Horford in Andre Drummond. The team has a future small forward in Stanley Johnson from last year's draft, and the team has Kentavious Caldwell-Pope at shot guard. The team's only real bad position is power forward. If Horford is willing to play the power forward position, and the Pistons determine that he will be able to effectively, this signing could give them a solid starting five.
Horford's fit with the Magic
The Magic just need an established, solid veteran who can produce for them right now. The team currently has a decent starting five with Elfrid Payton, Victor Oladipo, Mario Hezonja, Aaron Gordon and Nikola Vucevic, which is a solid young core in Orlando.
The team also really needs the most help on the bench, however, and needs to be deeper. Vucevic, like the Pistons situation with Drummond, also had a higher PER than Horford. Thus, this signing at this point, makes relatively little sense at the current time.