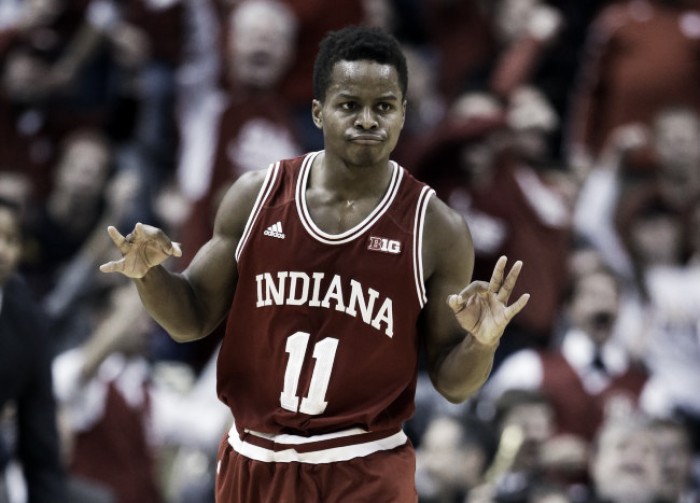 There was a flurry of moves just hours after the NBA draft concluded on Thursday night. Many teams scrambled and picked up some undrafted free agents to either sign them to partially guaranteed contracts or have them be on their summer league roster. The Brooklyn Nets were one of those teams making moves in terms of UDFA.
According to Michael Scotto of Sheridan Hoops, the Nets signed Indiana guard Yogi Ferrell to a Summer League deal. This obviously means that Ferrell will be a part of the Nets in the upcoming weeks and will be looking to prove that he belongs in the NBA.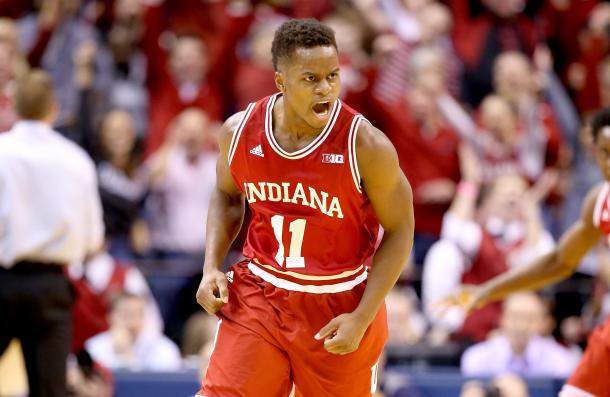 Ferrell could find himself on the Nets opening day roster
Ferrell was the main point guard at IU, he averaged 17.3 points per game for the Hoosiers. He shot 45% from the field and shot 42% from the three-point line. As Indiana's main facilitator on offense, every offensive possession went through Ferrell's hands and he was responsible for a lot of the things that went right with IU. He was a projected as a 2nd round pick so it was surprising to see him go undrafted. But the situation is brighter than you think for the guard.
The Nets don't exactly have the best depth at the point guard spot and drafted two young guards in the draft already. Brooklyn selected Caris LaVert and Isaiah Whitehead, both guards who have a great shot at making the roster. With starting point guard Jarret Jack coming off an injury-riddled season, the door is wide open for minutes at the point guard spot.
The one thing about Ferrell is that he can score in a hurry and could be a good spark plug off the bench. But he will have to prove that in the Summer League. Right now it looks like a long shot but Ferrell's chances of making the Nets roster is higher than most.