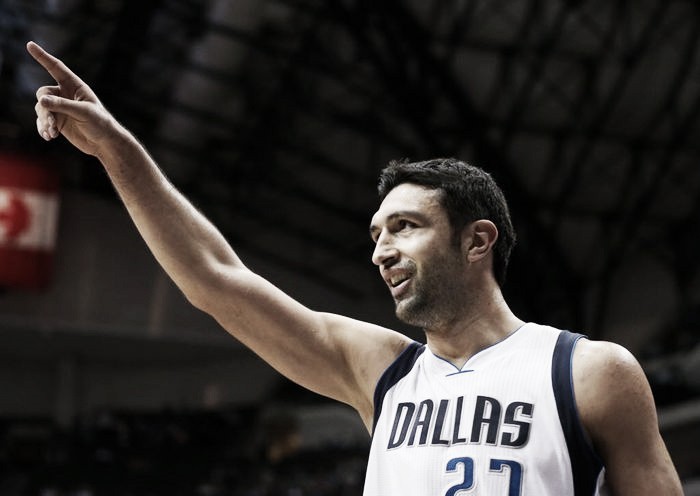 The Golden State Warriors and the Dallas Mavericks front office have been busy the last couple of days. The two teams also decided to swap centers on separate deals. Warriors' center Andrew Bogut was sent to the Mavericks to clear cap space and it is now reported by Shams Charania of Yahoo! Sports that Zaza Pachulia headed to the Warriors on a one-year, $2.9-million contract.
The news comes in with the recent signing of Kevin Durant to the Warriors on a two-year, 54-million deal. Also in the mix of the Kevin Durant Saga is the signing of Harrison Barnes to the Mavericks on a four-year, $94-million offer sheet.
There would have been no way in the Warriors retaining Barnes as he wanted more money and to still remain a Warrior. With that said, Barnes was let go and Pachulia is brought in on a minimum deal.
The remaining salary cap for the Warriors gets tricky. The Warriors currently have $93,129,724 under contract and have $1,013,276 cap space remaining. Thus, Pachulia is getting $2.9 million for one year.
These acquisitions are not official until the end of the July moratorium, where players can officially sign contracts and trades being confirmed but the NBA on July 7.
Zaza's Still Got It
Pachulia, who is 32-years-old, spent one season with the Dallas Mavericks last year. In 69 games, he averaged 8.6 points and 9.4 rebounds in 26 minutes per game. Those are solid numbers for someone his age and the role that he plays. The Mavericks finished the season with a 42-40 record, placing as the sixth-seed in the Western Conference. Their first round playoff matchup against the Oklahoma City Thunder didn't go so well as they lost in five games.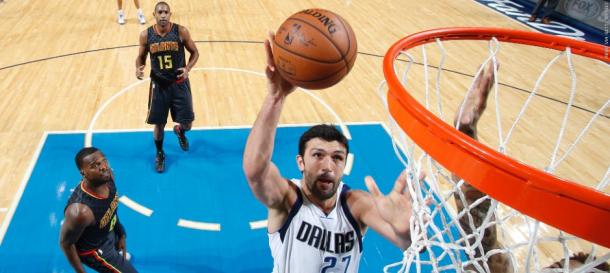 Pachulia joins a Warriors team that is heavily favorited to win the 2016-17 title, with a 2-3 odds, according to the Las Vegas Sportsbook. Already with Stephen Curry, Klay Thompson, Draymond Green, Andre Iguodala and Shaun Livingston, the acquisitions of Durant and Pachulia boasts both offensive and defensive skills set, dubbing them a 'Super-team.'