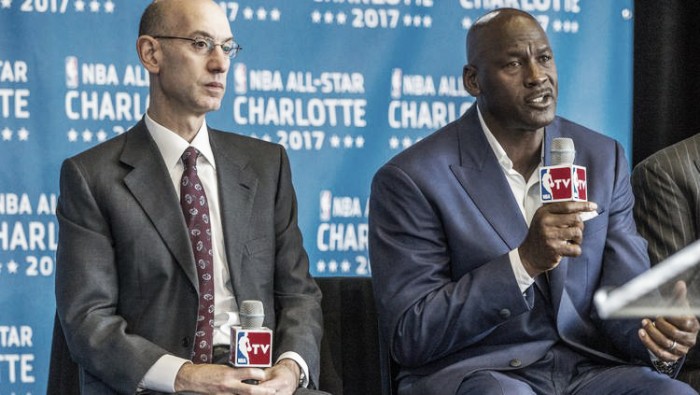 The 2017 NBA All-Star Game in Charlotte has drawn many issues regarding one of the laws in North Carolina's legislation. The law, House Bill 2 or "HB2," is a bathroom bill that prevents transgender individuals from using bathrooms corresponding to the gender in which the individual identifies themselves.
NBA Commissioner Adam Silver has been proactive ever since this bill was passed on Mar. 23 because Charlotte, N.C. is the host city of the 2017 NBA All-Star Game. On Tuesday, the NBA league's board of governors did not reach a decision in regards to Charlotte remaining the hosts of the 2017 NBA All-Star Game.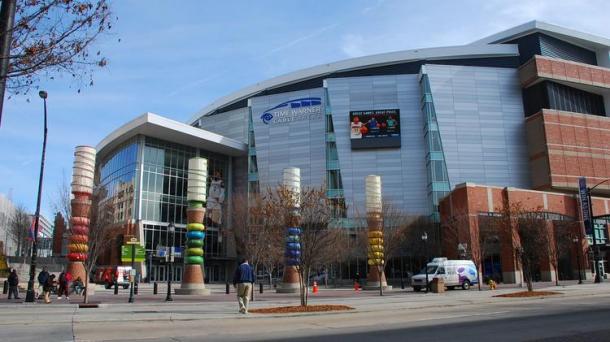 The bill itself discriminates individuals in the LGBT community because it strips away the choice in which individuals choose which bathrooms they can use. The bill requires people to use the bathrooms based on their gender on their birth certificates rather than what gender the individual specifies as.
Adam Silver and the NBA Strive for Equality
This goes against the NBA and its beliefs towards equality and Silver has been vocal about it.
"We feel this law is inconsistent with the core values of the league," Silver said in a press conference after the meeting with NBA owners in Las Vegas, Nev.
Silver says that a decision needs to be made quickly regarding a change in the city for the All-Star Weekend as it is not just a game but features the whole weekend.
"We're not trying to keep everybody in suspense," he said. "We realize this decision has to be made very quickly."
If the bill is not reversed, it is likely that Silver and the NBA will have to change hosts.
Silver and the NBA award the host city of All-Star festivities two years prior to the actual event. Charlotte and owner Michael Jordan is awarded the 2017 All-Star Weekend back in 2015 and bill HB2 was not passed. Had this been the other way around, the NBA would have made sure that Charlotte's bid would be disqualified.
Last season, Toronto held its first ever NBA All-Star Weekend and it was the first time the NBA had an All-Star Weekend north of the border. Next year's All-Star Weekend in Charlotte remains in jeopardy and 2018 will be host to Los Angeles.