After winning their home opener to the Memphis Grizzlies on Saturday night, the New York Knicks have yet to win away from Madison Square Garden. As for the Detroit Pistons, they have won three straight games.
Pistons Convert on Open Shots in the First Half
Detroit started the game shooting 3 of 4 from beyond the arc and shot 50 percent from the field in major part due to transition open shots. They outscored the Knickerbockers 32-29 after the first stanza of the game. The few bright spots for New York in the opening minutes were Derrick Rose who scored 11 points and Carmelo Anthony who went for nine.
The Knicks continued to be in disarray in the second frame and did not contain the opposing team. Detroit had another 32 point quarter and lead 64-55 at halftime. They boosted their shooting to 55 percent.
Knicks Show Signs of Comeback in the Third Period
Kristaps Porzingis, who struggled with his offense in the first half shooting 2 of 8 from the floor, scored 12 points and helped the knicks get within six points. New York won their first quarter of the night outscoring the Pistons 24-22.
New York Collapses in the Final Quarter
Trailing 94-87, Rose made a shot with 5:40 left in regulation in which turned out to be the last points of the night for the Knicks. Kentavious Caldwell-Pope then hit a three-pointer to push the lead to ten and Tobias Harris added the exclamation point with a three-point play.
Final Stats
Harris led all scorers with 25 points. Marcus Morris chipped in 22 points and Caldwell-Pope ended with 19. Anthony was the high man for the Knickerbockers with 24 points. Rose concluded with 19 points and Porzingis tallied 18. Joakim Noah had 12 boards and was two assists shy of a double-double. Detroit lead by as many as 13 and outscored New York 50-32 in the paint.
Post-game quotes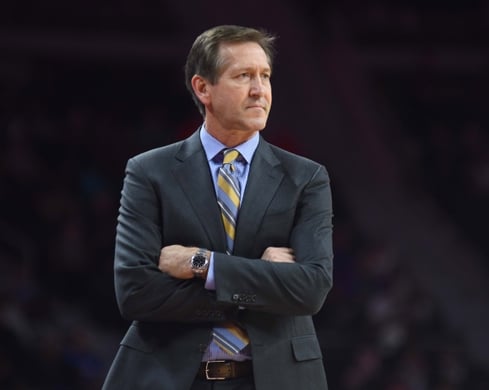 Rose told the media "All of this is a learning process. Figuring this out," Rose said.
When asked about building an identity, Rose said "We have to and we are going to."
Knicks' head coach Jeff Hornacek thought that stamina may have affected his players and said "We're not in the kind of condition that we need to be to play offense and defense for 48 minutes. It looked like we did get a little tired and that's going to affect the shooting".
Pistons' head coach Stan Van Gundy told the press "Ten straight stops to end the game. I thought that was really really good".
Other Things to Note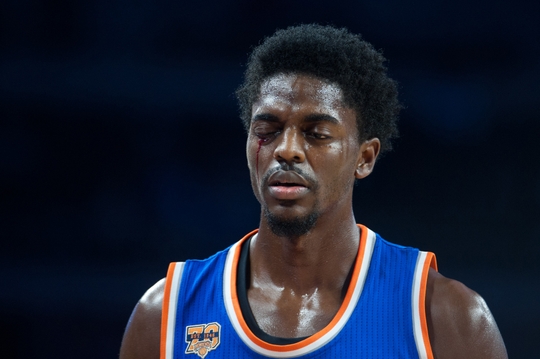 -Pistons' guard Reggie Jackson remained unavailable due to a knee injury and Ish Smith was the starter
-Noah had a second straight game with seven assists or more.
-New York has allowed at least 102 points in each of their first three games.
-Knicks guard Justin Holiday got an elbow to the eye and was forced to get stitches.
Up Next
Both teams will have less than 24 hours to prepare for their next opponent before they hit court again. New York will take on the Houston Rockets back home at 7:30 p.m ET. As for Detroit, they will be on the road visiting the Brooklyn Nets at the Barclays Center. Game starts shorty after 7:30 p.m. ET.