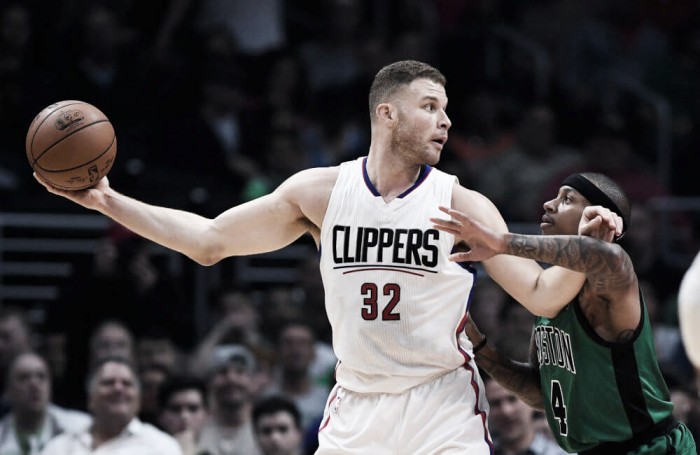 Well, sorry Phoenix Suns and Denver Nuggets. Blake Griffin won't even wait for your meetings to make a decision. Instead, he signed a five-year, $173-million deal with the Los Angeles Clippers. It might seem like a surprise after they lost their best player in Chris Paul, but in reality, it isn't at all.
Griffin and Paul never really got along. It's unclear why, maybe Paul was too hard, but they had a rocky relationship. With Paul gone, the Clippers become Griffin's team, and that must've been too enticing for him to consider other options. However, it's important to consider: was this the right choice for either of the involved sides.
How Will the Clippers do in the Post-Chris Paul Era?
Here's a look at next year's starting lineup if J.J. Redick leaves and they don't get anybody new.
PG - Patrick Beverley
SG - Lou Williams
SF - Sam Dekker
PF - Blake Griffin
C - DeAndre Jordan
Other than the fact that it's weird seeing half of it comprised of former Rockets' players, it looks kind of weak. Beverley is an amazing defender but can't really create on offense. Williams is a good scorer but will be undersized at the position and is getting old. Dekker is promising but his max potential is that of a solid starter. Finally, Jordan's offensive game has taken a huge hit without Paul throwing him lobs.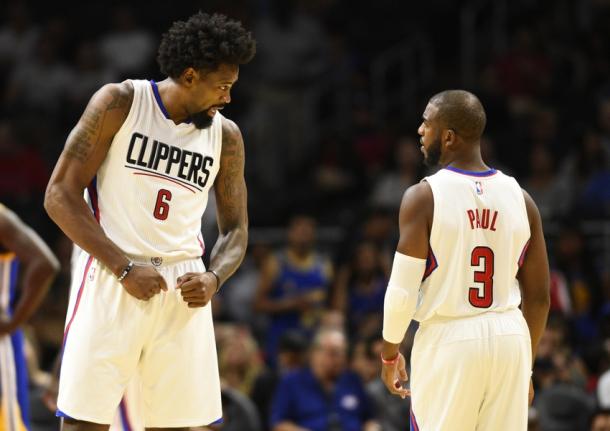 In the competitive Western Conference, this is a borderline playoff team. They will be grasping for mediocrity, without being bad enough to get good picks. They can luck out with a star next year, but the Clippers don't look too enticing for upcoming free agents.
Fielding Offers
Griffin could've instead become the star for a young team like the Suns and Nuggets or the hero for a team like the Boston Celtics, desperately trying to pass the Cleveland Cavaliers. These are unfamiliar territories, but he could've been great fits in all of them. Is being the star of the team you've known for your whole life, no matter how average they will be, worth missing out on all these possibilities?
Obviously, Griffin thinks so. Granted, it must be nice to finally be the man for the Clippers. Fans will now idolize and look up to him. All eyes are on him now. The loyalty has to be the only reason he didn't even follow through with the meetings he set up.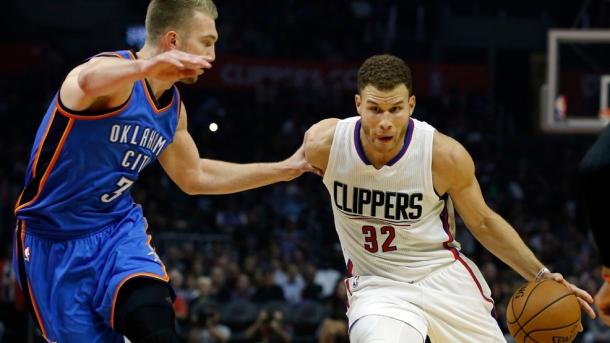 Moving Forward
The more important thing to consider is whether this was a good decision for the Clippers. In Griffin, they get a unique player that averaged 21.6 points and 8.1 rebounds last season while shooting 33.6 percent from deep. He can go coast to coast, and is a highlight reel whenever he goes up for a dunk.
However, they also get a player that hasn't played more than 67 games since 2014. Right now, he is questionable to return at the beginning of next year due to toe surgery. His injuries are a major concern even though many seem to be from just bad luck.
This stops them from trying to rebuild. They spent a lot on Griffin and he's talented enough to singlehandedly push them past the worst teams in the league. With the roster they have, they can earn the eighth to tenth spot in the West. That is not low enough to be almost guaranteed the cream of a draft class.
While Griffin may remain happy since he is the main man of a team he has called his family since he entered the league, the Clippers may regret this decision in the future. It doesn't spell doom for them because Griffin is a once in a blue moon type player, but this may backfire if they can't surround him with other stars.