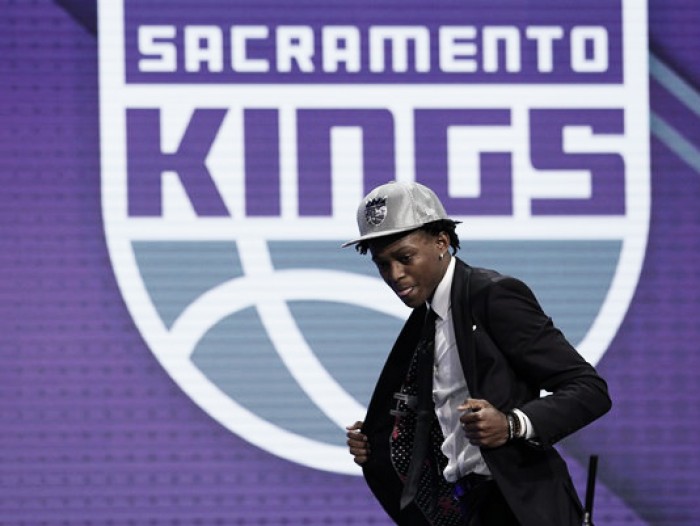 Everybody's been talking about the Philadelphia 76ers and Minnesota Timberwolves. They mention how bright the future is for them, how years of being absolute trash have led to this moment and hailing everybody in the respective organizations as geniuses for tanking year in and year out. But you know who isn't getting the same comments? The Sacramento Kings.
First of all, the 76ers still need to be cautious. A key player in their master plan, Joel Embiid, has only played 31 games in three years. He is amazing, and should've won rookie of the year by the way, but at this rate injuries are going to derail an extremely promising career. Hopefully Ben Simmons comes back from the injury but what if he follows in Embiid's footsteps? Then there is Markelle Fultz, who hasn't even played a game yet.
The Timberwolves are surer picks to be the team of the future, especially after getting Jimmy Butler. They also have great young players in Karl-Anthony Towns and Anthony Wiggins. But even then, you have to wonder how much Butler can improve a 31-51 team. They're close, but they still need to improve their depth. And it remains to be seen how Tom Thibodeau will gel with the rest of the team outside his former Chicago Bulls' players in Butler and Taj Gibson, because it didn't look good last year.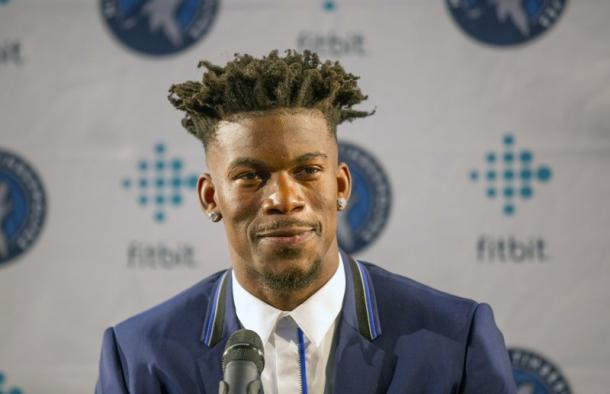 Don't take this as hate for either of the two teams. Sam Hinkie was a genius for what he did with the 76ers franchise and even though he got plenty of hate at the time, they still deserve the success they're supposed to have. As for the Timberwolves, they have made good picks and have recently gotten the veteran star they needed. They should do well, but it's important to realize it's not a guarantee that they will.
Looking Back at DeMarcus Cousins Trade
But you know who did have a better record than the Timberwolves? Yes, you saw that coming; the Kings. At first, the DeMarcus Cousins trade seemed like it favored the New Orleans Pelicans, but they gave up a lot for a player with attitude problems. A lot of teams judge that harsher than they should, so this might've been the most they could get out of him.
With promising shooting guard Buddy Hield, they also got Tyreke Evans and a 2017 first round pick and second round pick. They also had Langston Galloway but he signed with the Detroit Pistons so he wasn't important in the Kings' plans. However, Sacramento was able to turn those two picks into Justin Jackson, Harry Giles and Frank Mason III, while they used their own pick on De'Aaron Fox.
A Great Draft, For Once
To be honest, and saying this is weird because it is the Kings out of all teams, but that is an absolutely fantastic draft. They had their sights set on Fox and didn't have to trade up to get him. At his best, he can become John Wall-like with a mix of extreme athleticism and height that very few point guards have. He can use that to his advantage to get to the basket and find open players whenever the defense collapses.
Jackson will develop into a smart player with good scoring and defensive abilities. He proved he has a winning attitude by leading the North Carolina Tar Heels to an NCAA Championship victory. He almost declared for the draft a year earlier but went back to college to work on his weaknesses. This shows dedication to improvement, meaning he will work to be the best player he can be.
Giles was the number one player coming out of high school, but had a less than stellar year at Duke due to an injury. However, this didn't slow him down at the combine, as he displayed crazy speed for a guy his size. He is also a tenacious offensive rebounder, something that will help a team that ranked 28th in that category. If he can overcome his injuries, he could be the steal of the draft.
And even though Jackson and Giles have the potential to be steals, the best pick might've been their second rounder, Mason. He has been overlooked his whole life due to his size; Kansas was the only big college to offer him a scholarship. He proved his worth by winning the Oscar Robertson, Naismith, and Bob Cousey Awards as well as multiple Player of the Years. He was so good at Kansas that he was in the top ten in a whole bunch of offensive categories.
So yes, they had one of the best drafts this year. In fact, they might've had the best one. But that's not the only reason why they have the potential of becoming the team of the future.
Current Young Players
They have three players on the team from before the draft that look promising too: Hield, Willy Cauley-Stein, and Skal Labissiere. You can check this article to learn more about them, since I do mention them a lot, but here's a quick summary. Fox and Hield have the potential to be a Wall-Bradley Beal like duo when you consider the latter's scoring ability. Meanwhile, Cauley-Stein and Labissiere are two athletic big men that can rebound and score pretty well.
They all haven't reached their full potential. Hield is only going to improve his abilities as a scorer while Cauley-Stein will grow into a great rim protector. Labissiere has shown a lot of promise but is still raw. Still, he has shown that he can shoot from even the high post and has even been working on developing a three point shot. A 6-foot-11 stretch four would be great.
Free Agency
This may be a little premature because free agency isn't over yet, but you have to like what the Kings are doing. They've moved on from Ben McLemore, who never panned out, while signing European League standout Bogdan Bogdanovic. A three-year, $36 million contract may seem like a lot, but he is a young guard that has developed a great three point shot. It's good that they made sure to get him so that they're young team can grow together.
Finally, the most impressive move may be getting Otto Porter Jr. I'm saying may be because they haven't gotten him yet; he's a restricted free agent so the Washington Wizards can match his offer. Also, he hasn't accepted the Kings' deal yet because he still has meetings with other teams.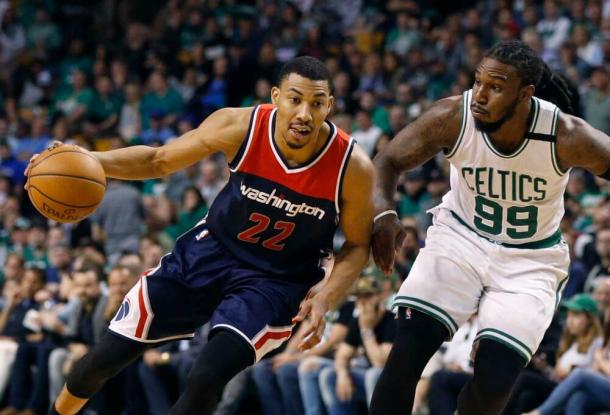 While the Wizards have said that they will match any offer to retain Porter, the Kings went all in and gave him a max contract, hoping that Washington is simply bluffing. A lot of people say that that is overpaying the four year player, but the Kings have a ton of caps space, and Porter is developing into a great all-around player. Last season, he averaged 13.4 points, 6.4 rebounds, and 1.5 steals while shooting 43.4 percent from deep.
This offer shows that they're willing to take gambles to improve. $100 million is a lot of money, but they will be getting a steadily improving forward to add to their young team. Even if they can't get Porter, they will be able to get someone big in next year's free agency with that mindset.
So why aren't the Kings being considered as one of the teams of the future? Frankly, they should. Just like the other two, it isn't a guarantee that they'll be great, and I'll admit it is less likely than the 76ers or Timberwolves. However, Sacramento has been making all the right moves, and with even some luck they will be near the top. Knowing the Kings' luck though, that won't happen.