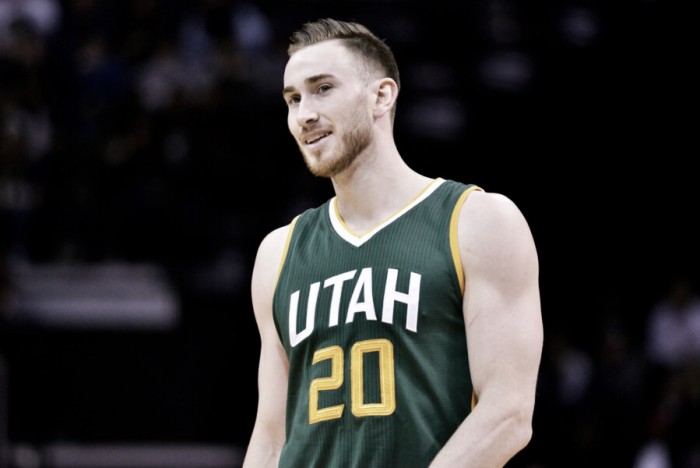 Gordon Hayward announced that he will make his final decision on Independence Day. So, when initial reports came out that he had picked the Boston Celtics, everyone believed them. People started predicting this was the end of the Cleveland Cavaliers' reign of the East and that the Golden State Warriors will face a new opponent in the Finals. Isaiah Thomas danced to celebrate his new star teammate.
Then, it came out that Hayward had not decided yet. 
Gordon Hayward's agent, Mark Bartelstein, tells ESPN: "Gordon hasn't made a decision yet. We are still working through it."

— Adrian Wojnarowski (@wojespn) July 4, 2017
Hours passed, and many started wondering if he had done the unthinkable and chose to stick with the Utah Jazz. It wouldn't be a horrible decision; Hayward is the type of guy to remain loyal to his first franchise despite basically no chance of winning a ring with them. 
Well, a little before many start watching fireworks light up the dark night sky, Hayward made up his mind. It's now official: Hayward is going to the Celtics on a four-year, $128 million deal.
What this Means for the Celtics
With the basically millions of picks the Celtics had, many expected them to trade for a star so that they could truly compete with the Cavaliers. It surprised many that they kept them, eventually using the third pick on Jayson Tatum. However, they still had the future first rounder they got from the Philadelphia 76ers when they traded down in the draft. That could've enticed the Indiana Pacers into sending Paul George, right?
Apparently not, as they shipped their star to the Oklahoma City Thunder in exchange for Victor Oladipo and Domantas Sabonis. With Hayward taking his time and also considering the Jazz and Miami Heat, it seemed like the Celtics would have one of the worst offseasons by failing to add a star. 
Well, they can rest easy, as they got one in Hayward. Now, their roster is loaded with talent, as their starting lineup is:
PG - Isaiah Thomas
SG - Avery Bradley
SF - Gordon Hayward
PF - Jae Crowder
C - Al Horford
Add Tatum, Jaylen Brown, and Marcus Smart, and you've got a true squad (for those wondering, they had to make Kelly Olynyk an unrestricted free agent to afford Hayward). Don't forget that their coach is the best young coach in the league, Stevens. 
In Hayward, the Celtics get a great scorer that will help space the floor more as he shot 39.8 percent from deep last year. His 22.9 points per game shows that he has natural scoring ability, much like his teammate Thomas. He is also a solid defender, and should particularly flourish in Stevens' system.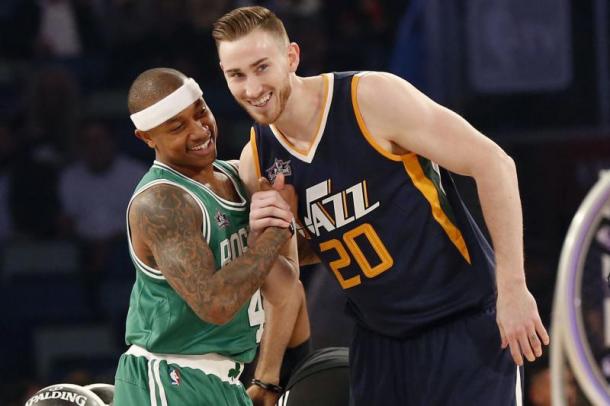 The Celtics had depth before this acquisition, but now they've got star power too. That's what lacked when they faced the Cavaliers in the Eastern Conference Finals.
So will they now beat Cleveland? It's hard to tell. Their main weakness last season was rebounding, as they ranked tied for 26th in the league. The Cavaliers have capitalized on that before (anybody remember a 3-1 comeback against the Warriors?) as they have a monster in Tristan Thompson. Boston is now going to play a lot shorter as they Crowder up to the four. Still, the Celtics should put up a much better fight.
What this Means for the Jazz
The Jazz did everything they possibly could to convince Hayward to stay. They resigned the nice surprise Joe Ingles to a four-year, $52-million deal, pretty cheap considering the crazy contracts others are getting. They also traded a protected first round pick for Ricky Rubio, since they are not re-signing George Hill.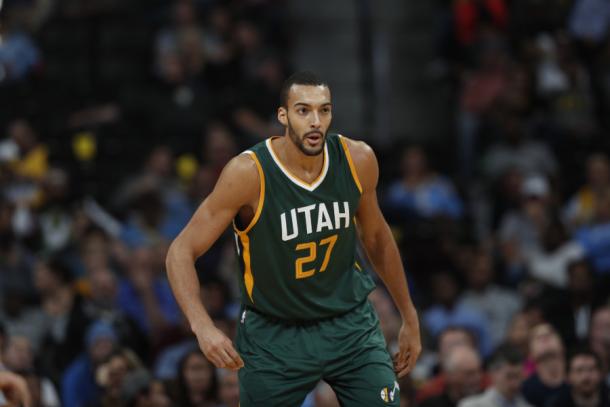 While it obviously wasn't enough to get Hayward to pick Utah, this still leaves them in a solid position. They still have a solid team, with the Defensive Player of the Year runner-up Rudy Gobert anchoring the team. Add Derrick Favors, Dante Exum (if he starts reaching his potential), and a promising rookie in Donovan Mitchell and you're looking at a possible playoff team. Don't forget all of the space they now have since Hayward is gone. 
While it does suck that Hayward has left, don't expect the Jazz to be horrible. They're still a solid team and can be a playoff team for the next few years. They have already set up a meeting with Otto Porter Jr., who could be a great young addition to the team. However, if they can't get him, they should save the money for next offseason.