 Rudy Gay has seen his last days in a Sacramento Kings uniform, as he and the San Antonio Spurs have come to terms on a 2-year, $17.2-million deal.
After rumors and discussions of the Golden State Warriors, Los Angeles Clippers, and Oklahoma City Thunder being potential suitors for Gay, he has finally come to a decision and will remain in the Western Conference with a team built around contending for a title. It has become increasingly apparent which direction the Kings are headed, despite the signings of Zach Randolph, George Hill, and most recently, Vince Carter.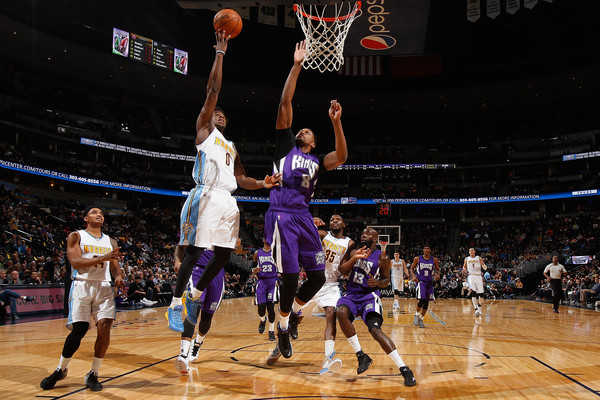 What Gay brings to the Spurs
Gay has averaged 18.4 points per game throughout his career and despite averaging 1.3 steals in that span, doesn't appear to have a good defensive background. Regardless, Gay is a good source of scoring from all over the court, though his three point shooting could be better -- he's averaged 34.5 percent his entire career.
His size and length should be beneficial for the Spurs as they pride themselves on defense. Likewise, Gay's athleticism should provide for some intense plays that please the crowd. Gregg Popovich also manages to bring out the best in his players so even if he's 30, Gay could have a decent season ahead of him.
The main issue is he shares the same position as Kawhi Leonard who, as we all know, has become an elite two-way star. Gay will likely be relegated to a bench role unless Popovich elects to shift Pau Gasol to the bench and LaMarcus Aldridge to the unnatural role of center.
Popovich now has one more tool in his arsenal of veteran players, one who could prove to be a useful scorer under the right coaching.
Concerns surrounding Gay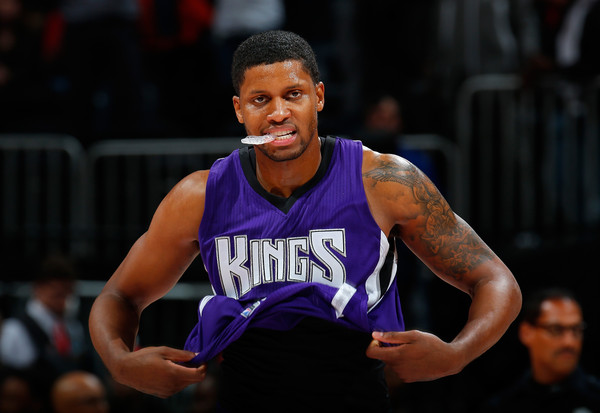 Perhaps the biggest fear the Spurs should have is Gay's tendency to get injured. He is still rehabbing his torn Achilles tendon from the 2016-17 season and, although he's taken a major pay cut to play on a contender, this should still raise some red flags for the Spurs' front office. His right hip flexor is also something to show concern with as the former Kings star gets older.
Nonetheless, the Spurs have made a quality signing bringing depth and leadership to a legendary franchise.