 A whirlwind of offseason activity was topped off by Leslie Alexander putting the Houston Rockets up for sale. He vowed to take as much time as needed to find a capable replacement and it seems like he's found one in Tilman Fertitta.
Fertitta has made a lot of his money from Landry's Inc., a corporation that does literally everything, from hospitality to gaming. It is primarily known for its restaurants, starting with Landry's Seafood but acquiring far more.
But you didn't come here for a summary of how Fertitta became filthy rich. You came because you wanted to know what this means for the Rockets.
Goodbye Les
Well, it's not great news and it isn't because of Fertitta (at least for now). Les is definitely the best owner of any Houston sports team, so watching him leave when the Rockets have just reached elite status once again is hard. It didn't matter who bought the Rockets, the sale would've been bad news. There's a reason why he was named the best owner in the NBA by Forbes in 2008.
So why is Alexander such a beloved figure in our city? Well, he delivered Houston its only two championships as soon as he bought the team. That's not an over-exaggeration. He bought the Rockets on Jul. 30, 1993; they won it all that season and the one after.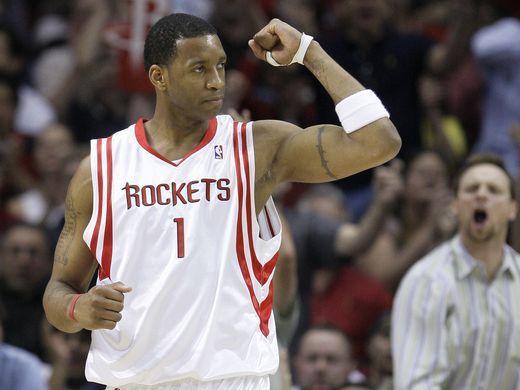 Even though they haven't found that amount of success since the Rockets have been a constant force to be reckoned with. They have only gone through three losing years since and were constant contenders during the Tracy McGrady/Yao Ming era despite their many injuries. That consistency means a lot more to people whose football team still hasn't really figured it out since 2002 and whose baseball team was a laughingstock for the longest time.
That's why Alexander is such a big deal and why he will be dearly missed. Thanks for all of the great Rockets' years Les, even though I was born right after the championships.
How will Fertitta fare?
I'm sorry for idolizing the past (that's something Dallas Cowboys fans do) and being all emotional, so let's focus on the present. Is Fertitta a good pick?
It's hard to tell. You can never know with new owners unless they have owned teams before. Some are money hungry (cough cough, James Dolan) and are just in it to make even more bank than the billions they already have. Others want to bring the team success (Les, you were amazing) and will focus on quality.
The good news is that Fertitta is from Galveston which, if you don't know, is super close to Houston. This means that he may have grown up a Rockets fan and will want to bring his city championships. It's important to note that he tried buying the team in 1993 before he was outbid by Alexander.
However, some have accused Fertitta of being only in it for the cash. Landry's doesn't have the greatest of restaurants and is a little too expensive, so there may be some meat to that accusation.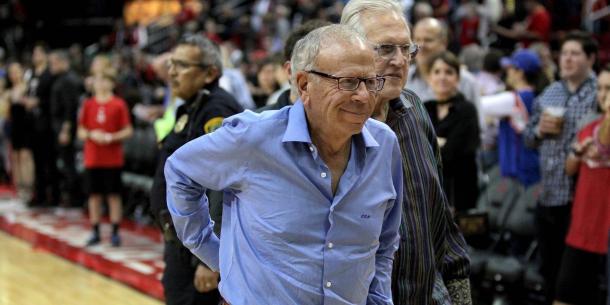 Still, remain faithful in Alexander. After putting so much time and effort into the Rockets, he's not the type of owner to sell the team to just anyone. Yes, $2.2 billion is a pretty convincing argument, but Les wouldn't sell the Rockets to just anybody.
Time will tell if Fertitta is a good choice. This year is very important to the team as they made crazy transactions during the offseason. They traded half their team for a player (Chris Paul) who is in the last season of his contract. They have added role players (Luc Mbah a Moute, P.J. Tucker) to defend and counteract the offensive powerhouse that is the Golden State Warriors. Basically, they are one of about four teams who haven't given up on their slim hope in taking down the possible dynasty.