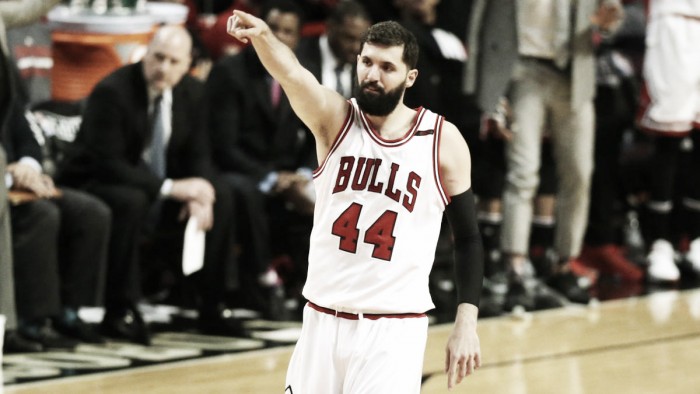 Forward Nikola Mirotic and the Chicago Bulls have agreed to reunite, as both sides agreed on a two-year, $27-million dollar deal, according to Shams Charania of The Vertical. Charania adds that the new pact grants the former Euroleague standout veto power on any trade throughout the inaugural year of the contract.
Mirotic's NBA struggles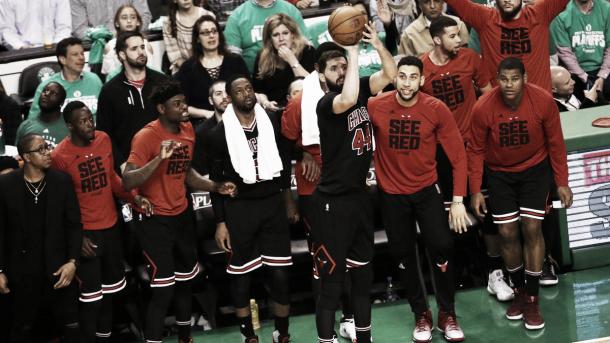 The 26-year-old Mirotic has spent his entire NBA career with the Bulls. While the Houston Rockets originally selected him with the 23rd overall pick in the 2011 NBA Draft, he was traded twice while playing for Real Madrid in Liga ACB. While in Spain, Mirotic earned a reputation as an efficient sharpshooter, posting a .505/.397/.810 shooting line through five seasons with Real Madrid. Mirotic also made the All-Euroleague Second Team twice (2013, 2014), the All-ACB Team twice (2013, 2014) and was named Spanish League MVP in 2013.
Mirotic signed with the Bulls for three years and $16 million in 2014 to much fanfare. Unfortunately, his NBA successes have been more sporadic. In three seasons in Chicago, Mirotic has averaged 10.8 points per game with a .409/.350/.798 shooting line and 16 Player Efficiency Rating (PER). Last year was his worst across the board; he finished with career lows in true shooting percentage (.546), PER (14.5), and win shares (3.8).
What he brings to the Bulls
Now that he is back in the fold with the Bulls, Mirotic is projected to be the starting small or power forward depending on Zach LaVine's starting date and whether or not Dwyane Wade chooses to play for his hometown team. Either way, Mirotic should have no problem cracking the starting lineup for a team that appears to be one of the worst in the NBA on paper. If he turns in decent numbers, John Paxson and Gar Forman might be able to trade him for some assets for the future (if Mirotic wants to leave). Considering their track record, that might be wishful thinking.