The Detroit Pistons have hit a brick wall in terms of progress. They were swept right out of the playoffs in the 2015-16 season in, arguably, their best regular season since their championship season in 2003-04. This past season, the Pistons were struggling to fight for the eighth seed and, ultimately, fell a couple of spots short. Now there seems to be a question mark highlighting what the organization plans to do this coming season, despite the Eastern Conference becoming the weakest it's been in years.
NBA Draft
The Pistons had a single draft pick this past offseason and that pick came as Luke Kennard in the lottery. The sharpshooter out of Duke University seems to be an element of the Pistons' plans for the future, specifically because he offers something the Pistons haven't seen in a little while: smart shooting.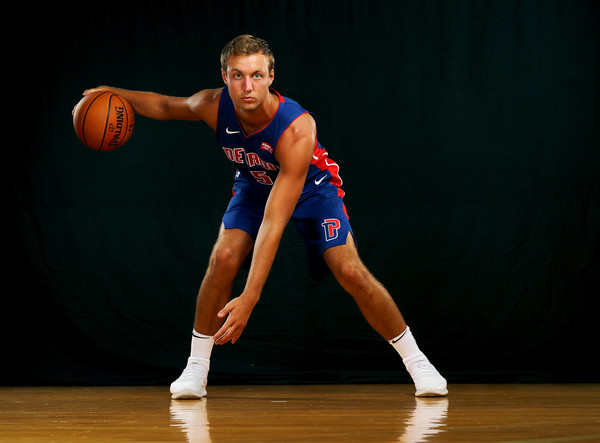 Coming out of his sophomore season at Duke, Kennard was lights out from beyond the arc, shooting 43.8 percent, a 12 percent increase from his freshman year. Granted, he played more minutes in his second year, which explains such an inflation in performance, but it's a good quality to see nonetheless. Given the Pistons banked their only pick on Kennard, he figures to be a solid rotational piece in the coming season so Head Coach Stan Van Gundy can see what the kid is made of.
There's a good chance Kennard is designated to the G League for a brief stint if he doesn't provide quality bench minutes, but with the direction the Pistons are headed, perhaps it's best to keep him on the roster at all times.
Free Agency
One of the biggest departures for the Pistons was shooting guard Kentavious Caldwell-Pope. Caldwell-Pope was unable to make a significant change from a 2015-16 season in which he averaged a career-high 14.5 points per game on 42 percent shooting, but he put together a decent season for Detroit in retrospect. That performance earned him a decently priced contract with the Los Angeles Lakers, a team that looks to have improved with his presence.
Another familiar face that left this offseason was Marcus Morris whom the Pistons traded for newly acquired Avery Bradley. Bradley was plagued by injury last season but figures to be a nice new addition to a relatively young Pistons core. His defensive upside will likely boost the Pistons' confidence on both ends of the floor, especially with Andre Drummond leading the frontcourt in defensive prowess.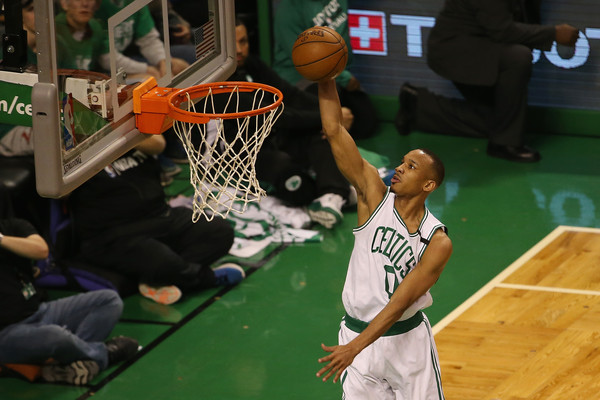 The Pistons also lost Aron Baynes in free agency and acquired Langston Galloway and Eric Moreland but made no other notable acquisitions. Beno Udrih tested free agency and re-signed with the Pistons as well.
Depth Chart
ESPN's projected depth chart is as follows:
PG - Reggie Jackson/Ish Smith/Beno Udrih
SG - Avery Bradley/Langston Galloway/Luke Kennard
SF - Stanley Johnson/Reggie Bullock
PF - Tobias Harris/Jon Leuer/Henry Ellenson/Anthony Tolliver
C - Andre Drummond/Boban Marjanovic/Eric Moreland
Of course, these kinds of things are all subject to change, but for the most part, ESPN seems to have gotten this rotation down pat. However, Kennard's prospects are so high that he could potentially surpass Galloway. Meanwhile, Stanley Johnson is getting a shot at a potential starting job to begin the season, shoes he hasn't necessarily filled since joining the big leagues.
The youth in this starting five is exciting to envision for the coming season, especially in an Eastern Conference filled with young, rebuilding squads.
2018 NBA Draft
The Pistons have retained both of their own first and second-round picks. Since there are no stipulations that could potentially affect the status of their draft picks, the Pistons have full control of how they implement the draft. In a 2018 class with a few big names, aiming for the top three spots in the draft is something the Pistons may strive for.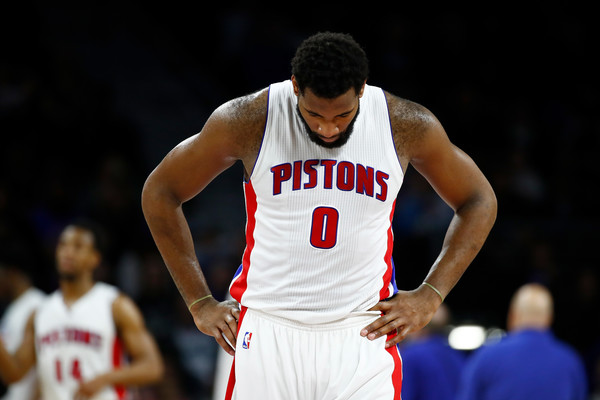 However, since the NBA passed regulations to limit the number of teams employing the tanking tactic, it will be harder for the Pistons to purposely perform at lesser standards and earn a higher percentage at a top pick. That being said, trying their best is likely in the cards and, if they happen to put together a weak season, then they at least have a 14 percent chance at the number one overall pick in the lottery.
If the Pistons manage to secure a Top-3 pick, they can draft an important talent for the future of the organization, accelerating their rebuild tenfold.
2018 season predictions
There isn't much else to say about this Pistons team except for the fact that a young, motivated team could potentially make some noise in a weakened conference. However, because of the uncertainty of the roster and its goals, there's no true expectation to take from the Pistons' design. Since the east has a few teams that are trying to restructure and find a focus for the future of their respective organizations, and the Pistons, in particular, have a solid core to work with, they could be one of the most interesting teams in the east in 2018.
Touching back on the anti-tanking legislation passed by the league, we see the Pistons on paper and think "tank." But we just might see the utmost effort from each of these young guys to prove that they're not a team to be messed with. The Pistons will be a gritty team, but they will fall short of the playoffs this season. My guess is they wind up hovering just below .500 at 37-45.