 It is a nightmare scenario for any team. A scary idea that surely keeps coaches and general managers up at night. Losing a star- the face of a franchise, the team leader- is devastating. For the Utah Jazz, this was Gordon Hayward. Back in July, Hayward left Utah and signed with the Boston Celtics on a four-year, $128 million deal. It was a serious blow for the Jazz, particularly painful following their 51-win season that had only just ended. But, not all hope is lost in Salt Lake City.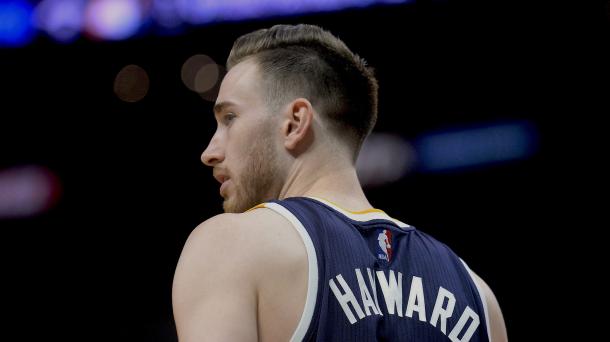 The gap left behind by Hayward is enormous and isn't expected to be filled immediately or anytime too soon. However, the Utah front-office made a few smaller moves that they hope can show a positive spark in the Jazz's direction.
NBA Draft
It was a pretty hectic draft night for the Jazz. Technically, they drafted Tyler Lydon, Josh Hart, and Thomas Bryant. However, none of these guys will be wearing a Utah jersey this season. The Jazz took part in two draft night trades. The first one was with the Denver Nuggets. They acquired the 13th pick Donovan Mitchell for their 24th pick Lydon and Trey Lyles. Their second trade was for the 28th pick Tony Bradley from the Los Angeles Lakers in exchange for Hart and Bryant.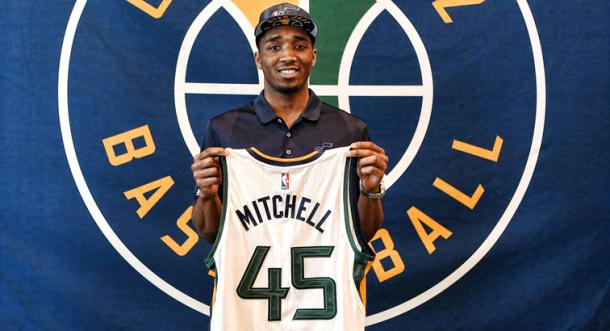 Hindsight is 20/20, but the trade involving Mitchell is appearing to become a big win for the Jazz. Mitchell looked very impressive in the NBA Summer League. He averaged 28 points and six steals in the Los Vegas League. In one game, he had 37 points and eight steals. 17 of those points came in the fourth quarter. Mitchell clearly has the ability to go on an offensive tear. If he keeps his performances up, Mitchell could definitely see some heavy minutes at the two position for Utah.
Bradley had a much quieter summer but showed a few flashes of potential. He'll have to work to earn some minutes alongside Rudy Gobert and veteran Ekpe Udoh.
Players Added
Two of the biggest additions by the Jazz were Mitchell and Ricky Rubio. Mitchell, as discussed, was added through a draft night trade. Rubio was also added to the roster as the result of a trade. The Jazz and the Minnesota Timberwolves agreed to swap Rubio for a 2018 first-round pick. Minnesota was looking to ship Rubio after their blockbuster trade with Bulls that led to them acquiring Jimmy Butler. Utah saw their opening to fill the void left by a departing George Hill. Rubio could be a strong addition to the roster. He provides a strong attack on offense and can provide some veteran leadership for fellow guard Dante Exum. Rubio wasn't the only addition made, however.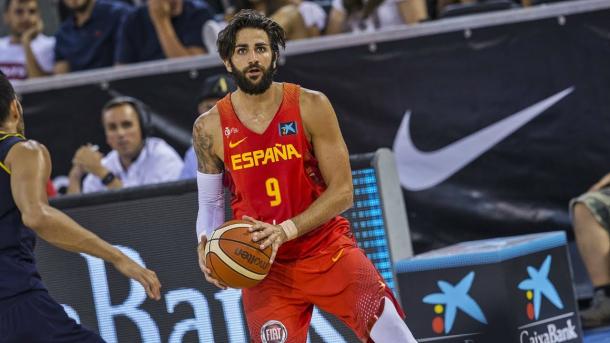 The Jazz also signed Jonas Jerebko, the 6-foot-10 forward formerly of the Boston Celtics. They also added Thabo Sefolosha and Udoh to fill some important bench roles. Jerebko could see some minutes as a potential backup to Derrick Favors at power forward. Udoh could be in the same situation at center, depending on the performance of rookie Tony Bradley. Sefolosha might struggle to see the court more than his fellow free-agent additions thanks to a strong depth at small forward on the Jazz. Rodney Hood and Joe Johnson are both vital components to Utah's offense and should spend lots of time on the floor. Utah also signed 6'8" guard Eric Griffin, who will most likely spend the majority of his time in the G-League.
Players Lost
The big elephant in the room is obviously Hayward. He was drafted by Utah in 2010 and served as their go-to-guy for pretty much every season since. It'll be strange to see the Jazz grace the floor without him. But, Hayward wasn't the only big name packing their bags and leaving Salt Lake City. George Hill had an impact in the 51-win performance by the Jazz last season but decided to take his talents to Sacramento on a three-year, $57-million deal. He put on a few big scoring performances late in the season for Utah and was a good floor leader.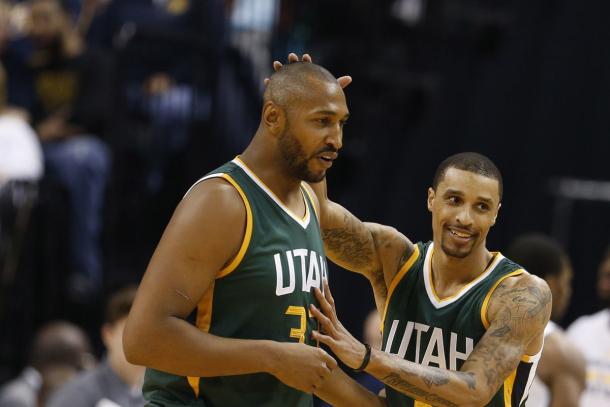 The Jazz also parted ways with Boris Diaw and Jeff Withey. Utah waived Diaw and renounced the rights to Withey. Diaw struggled to put on major performances and dealt with an injury that took him out for a few games. Withey never saw much more than a deep reserve role on the team. He would go on to sign with the Dallas Mavericks. In addition, the Jazz also lost Shelvin Mack. Mack had a few strong performances throughout his two seasons with the Jazz but decided that the Orlando Magic would be a better fit for himself.
Depth Chart
As of now, Utah's most likely depth chart would be:
| | Starter | Second String | Third String | Fourth String |
| --- | --- | --- | --- | --- |
| PG: | Ricky Rubio | Dante Exum | Raul Neto | |
| SG: | Joe Ingles | Alec Burks | Donovan Mitchell | |
| SF: | Rodney Hood | Joe Johnson | Thabo Sefolosha | Royce O'Neale |
| PF: | Derrick Favors | Jonas Jerebko | Joel Bolomboy | |
| C | Rudy Gobert | Ekpe Udoh | Tony Bradley | |
2018 Draft Status
The Jazz traded their 2018 first round pick to acquire Rubio so it doesn't seem likely their concern is currently based around the future draft. However, that may hinge on the success of this upcoming season. If Utah feels like they truly cannot compete in their conference, they may want to add young talent and look towards the future.
2017-18 Season Prediction
Much of Utah's success lies on the shoulders of 25-year-old Rudy Gobert. The 7-foot-1 center is now the definite focal point of the team and their biggest star. He has shown himself to be a defensive beast with an offensive touch. Last season, he averaged just under 13 rebounds a game along with 14 points. If he can continue to improve and tone his skills as well as adapt to his role as a leader, Utah will transition with him. But, one man can't carry a team. Hood and Rubio need to be able to support Gobert.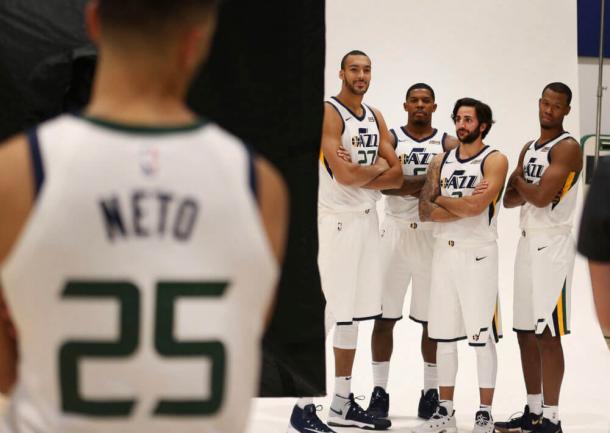 Hood is essential on the wing and should be able to find even more opportunities thanks to Rubio. Rubio will hopefully be able to slide even more comfortably into his role as a distributor and utilize his elite passing abilities to spread the offense around. Derrick Favors needs to keep himself healthy and contribute offensively. Utah is capable of being a very good defensive team but they need to do well on offense if they want to have another high-win season. This is where guys like Hood, Favors, Ingles, and even rookie Mitchell need to make big waves. They should also look to keep up development on their younger guys such as Exum, Neto, Bolomboy, and Bradley. If Utah can pull off all that, they will be in a good spot. That's the catch- it'll require a lot of work and a little bit of luck.