 Well, this sucks. One of the biggest worries, when Chris Paul joined the Houston Rockets, was that he would be injury prone. He has only played a full season once in his career and regularly misses 10 to 20 games per year. But the first game? That's just cruel basketball gods.
Let's first focus on his performance in the first game. He only scored four points on 2-9 shooting, including 0-4 from deep. But he actually had a good game, adding 11 assists, eight rebounds, and two steals in 33 minutes. Paul played solid defense on Stephen Curry too.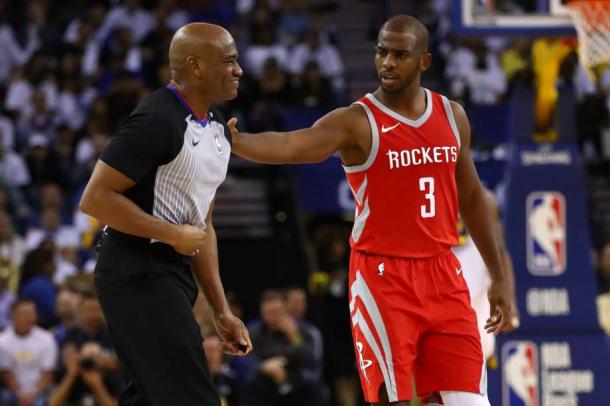 Also, take into consideration that he got hurt during the game and played through it. The veteran didn't sit out until the very end, when his knee was probably really bothering him. Him playing through it gave most hope that he'd be back in a jiffy. It wasn't until after the game against the Sacramento Kings that the report came out that he would be out two to four weeks due to a bruised knee.
What do the Rockets do now?
There's not much they can do now. They've been contacting free agent's agents, seeing if they can sign a replacement. They only have 14 players on the roster, so they wouldn't have to get rid of anyone to make space.
Quick side note: Yes, if you look up the Rockets roster, it shows 15 players. But before you start keyboard raging at me saying I'm stupid, Demetrius Jackson is signed to a two-way contract; he doesn't take a spot on the roster and will be with the Rockets until the G-League starts. Just thought I'd share because I was super confused too.
Anyways, there are a lot of options in free agency that the Rockets can go to. The best of them is probably Jameer Nelson, who was just cut by the Denver Nuggets to make space for Richard Jefferson. Nelson averaged 9.2 points and 5.1 assists in 27.3 minutes per game last season while shooting 38.8 percent from deep. Quality numbers, as he can spread the floor and distribute the ball well enough.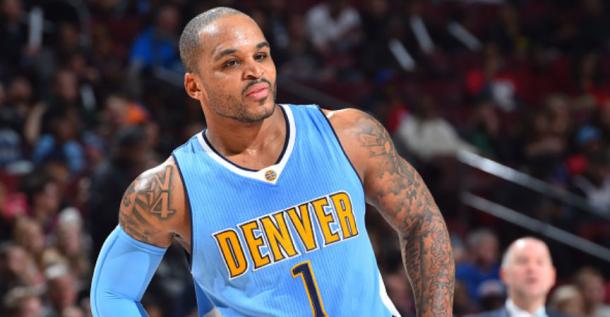 It seems that the Rockets are thinking similarly, as they have already contacted Nelson. Adding him will be a clutch move. Obviously, he won't be able to completely replace CP3, but he'll definitely help the team.
Are they in trouble?
No, the Rockets are still one of the better teams in the league. They still have a top offense, MVP candidate James Harden, sixth man of the year Eric Gordon, an improving center in Clint Capela, a good stretch four in Ryan Anderson, and three of the best three and D players in Trevor Ariza, Luc Mbah a Moute, and P.J. Tucker. They're far from screwed. They'll be ready to go.