 Based on reports from Shams Charania, the Philadelphia 76ers and Robert Covington are in the workings of a contract extension, which is to be finalized on Friday, November 16.
How far he's come
The undrafted Tennessee State product has become a core player for the rebuilding 76ers.
Through 13 games in the 2017-18, the 26-year-old small forward is incinerating opposing defense with a slash line of .497/.500/.793. Though it's a small sample size, it would appear that Covington has found his natural rhythm in the flow of the 76ers offense and, as a result, is boasting 16.8 points per game.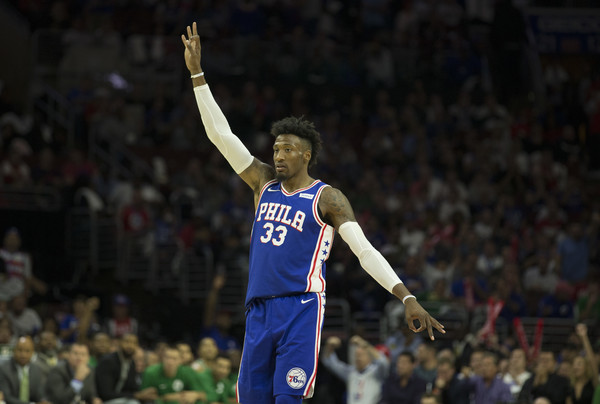 On the other hand, Covington's defensive prowess has been easy to acknowledge and, with a 6-8 frame and lanky arms, he's made his mark on opposing offenses. The combination of Covington, Joel Embiid, and Ben Simmons has already become a terrifying lineup to face, and with Covington signing this extension, there leaves more opportunity for these players to mesh.
What could have been
The 76ers are currently 7-6, tied with the New York Knicks, a team that could use a player like Covington in their ranks.
In the wake of the Carmelo Anthony deal, it has become apparent the Knicks are without an extremely reliable small forward. Courtney Lee and Tim Hardaway Jr. have alternated at the position while Doug McDermott has played well off the bench. Yet, there hasn't been much of an impact on both ends of the floor for the Knicks to be happy about, something Covington offers.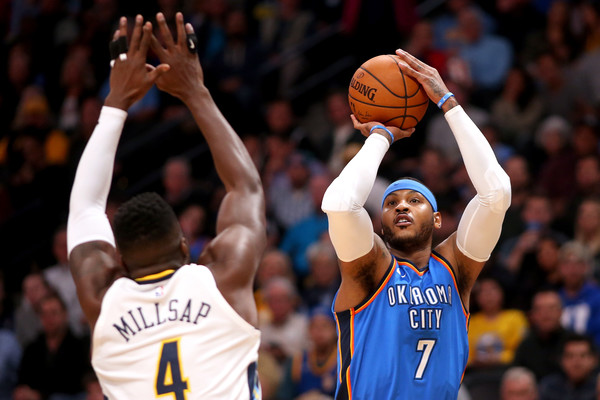 Let's be clear, Covington wouldn't step in and revolutionize the Knicks by himself, but he could have been a consistent threat on both ends of the court, as he'd be matched up against the more talented forwards in the league. His height allows versatility and mobility at the forward position, which makes him an even better asset than one might think. Pair him alongside Kristaps Porzingis and Frank Ntilikina and the Knicks' defense becomes that much scarier.
Covington was set to be an unrestricted free agent after this season, something the Knicks could have taken advantage of. Cap space permitting, the Knicks could have offered a lucrative deal to Covington to ensure their hold on him.
At 26, and with a wide array of skills, Covington fits the schema the Knicks are aiming for. Now that he's been in talks about an extension, it would seem the Knicks' hopes of securing a thriving forward in the league have fallen.