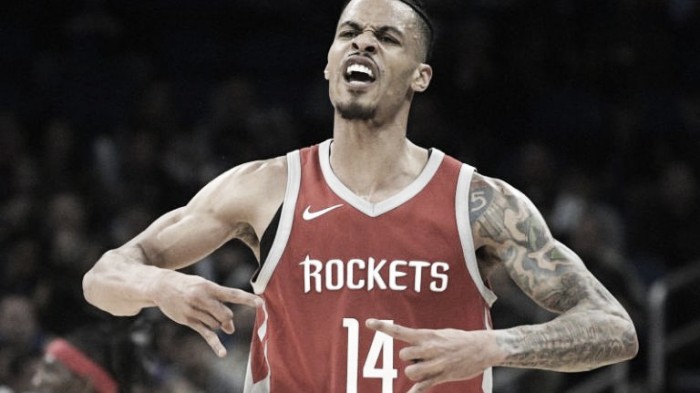 QUIZ TIME. Who is the second leading scorer for the Houston Rockets the past four games, with James Harden being numero uno? Chris Paul? No. Trevor Ariza? Nada. Ryan Anderson, Clint Capela, or Eric Gordon? Wrong, wrong, and wrong.
Chances are you probably knew the answer before I even narrowed down the options because he is the subject of this article. But who cares? If you got it right, congratulations you got a 100 on the quiz. Proud of you.
Anyways, Gerald Green is the correct answer. Barring his first game against the Boston Celtics which was mere hours after he was signed, he has averaged 21.0 points per game. He is shooting 60 percent from beyond the arc and playing as though he hasn't been unsigned the whole season. I thought he would be good, but he's been on an absolute tear.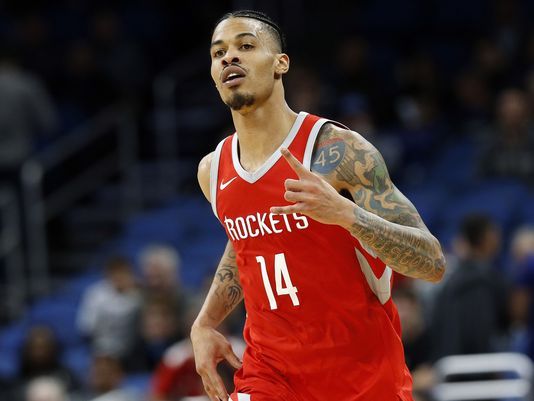 Obviously this may not last, but he has proven efficient enough to deserve a contract for the rest of the season. His minutes will decrease when Luc Mbah a Moute returns from injury, but he can still provide a nice offensive spark off the bench. P.J. Tucker has been good defensively but has been struggling on the other end, especially lately, averaging 5.5 points and a 33.6 percent clip from deep in the season in 27.0 minutes per game. Giving some of his minutes to Green will give CP3 plenty of options when he is playing with the bench. He will also not have to worry about lack of minutes if Harden's injury worsens.
In order to clear up space for Green, the Rockets are waiving guard Bobby Brown. He will be eligible for 10 day contracts, but it is unclear if the Rockets intend on keeping him. You may never heard of him, which sucks because he's a baller and capable of doing the stuff shown in the video below. He's just so bad defensively, it's hard to play him.
Anyways, Green deserves this. He has played his heart out, averaging 27.6 minutes per game from the get go. The team hasn't even eased him into the role; it's as though he's been playing with them all year long and practiced with them in the offseason.
The Houston native showed how hard he's trying when he said "This is what I've dreamed about man. Putting this jersey on is a straight honor. I'm giving it my heart and my everything because this is what I grew up watching and grew up wanting to be a part of. It's just an honor to play for this team." Well, it's also an honor to have you on the team.