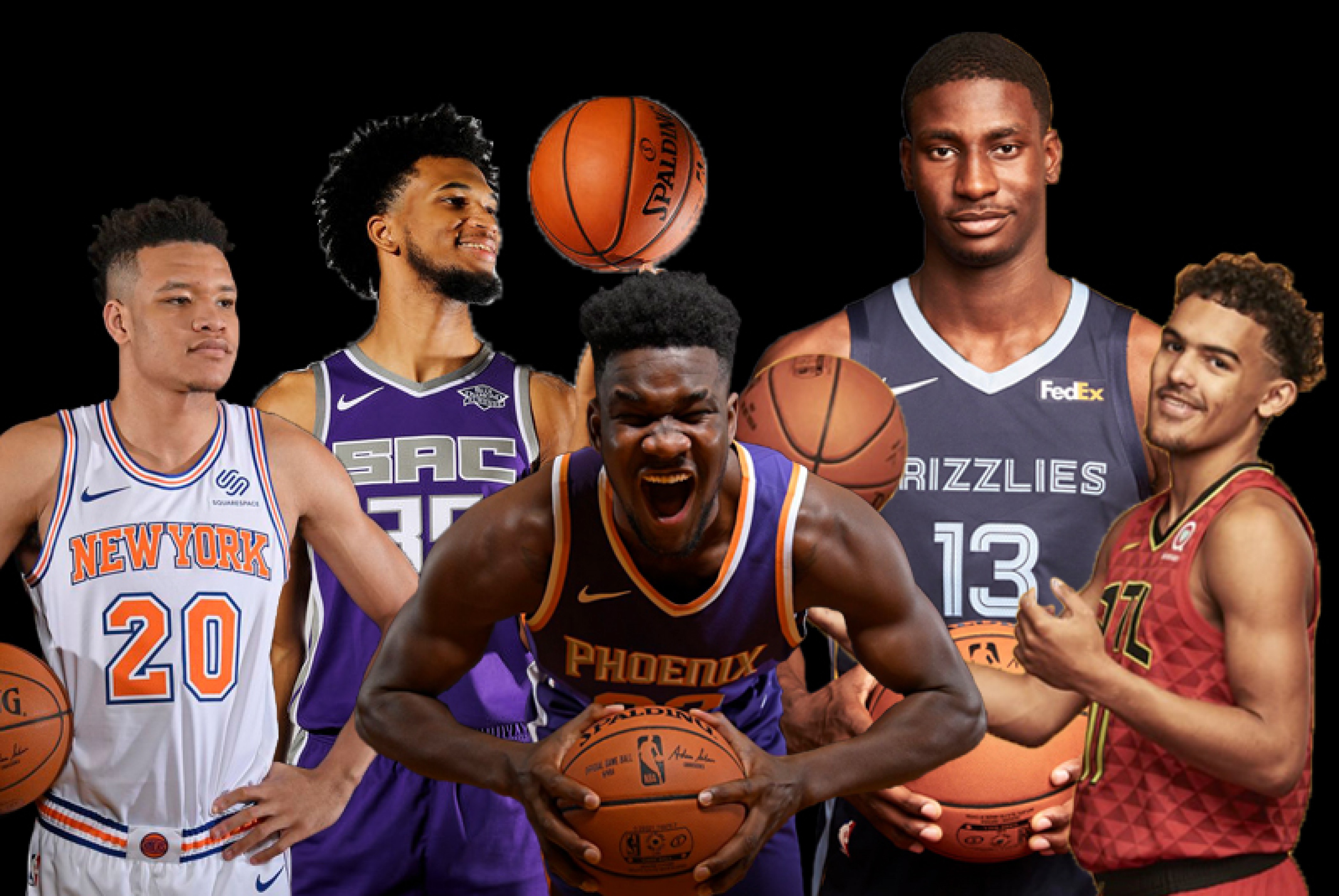 By know means is the Las Vegas Summer League a great place to scout the players and predict how good they are going to be in the upcoming season.
However, it is a great place to get a glimpse of the future and is a great place to see what some of the guys have to work on.
With the Las Vegas Summer League wrapping up on Tuesday, some of the premier players have already separated themselves into another group. This could be the group of players that we watch all season long as they appear to be ahead of curve.
Here are our early favorites for the 2019 Rookie of the Year award.
Deandre Ayton
Deandre Ayton went out and proved the basketball community why the Phoenix Suns selected him with the No.1 overall pick in the draft.
Ayton averaged 14.5 points and 10.5 rebounds in four appearances in the Las Vegas Summer League, out dueling Marvin Bagley III and Mohamed Bamba in their head-to-head matches.
Averaging a double-double is a great start to the pursuit of the award. Defending Rookie of the Year Ben Simmons averaged 15.8 points and 8.1 rebounds during the season. When Karl-Anthony Towns won the award, he averaged 18.3 points and 10.5 rebounds in 81 games.
With Devin Booker, Josh Jackson, Mikal Bridges and T.J. Warren creating shot opportunities for Ayton, there is excitement that he could average 17, 18 points per game this season. Ayton will also be deepened upon to go get their missed shots for second chance opportunities.
Marvin Bagley III
"When I said it, I meant that. That's why I kind of hate when they get the win today. But it is what it is, I'm with the Kings. I'm all about Sacramento now, ever since they drafted me. I'm not thinking about anyone else but us." Marvin Bagley said following the 71-63 loss to the Phoenix Suns.
During the Sacramento Summer League, Bagley averaged 8.7 points, 5.3 rebounds and two blocks per game. In his one and lone appearance in Las Vegas, Bagley posted 15 points, seven rebounds, two assists and one block against the Suns. He had to miss the remainder of the Summer League after suffering a pelvic bone bruise.
With the rest of the summer to work on his game at both ends of the floor, training camp will be very important for the No. 2 pick. It looked like he struggled at times to create his own shot and couldn't handle Deandre Ayton in their first meeting.
He is on this list because he had the passion and desire to prove that he was more than deserving of the No. 1 pick. He has the potential to follow the footsteps of Lauri Markkanen and Kristaps Porzingis and land on the NBA All-Rookie teams.
Being selected by the Sacramento Kings, Bagley could be their second best building block, behind De'Aaron Fox. Add Buddy Hield to the mix and the Kings have the potential to possess a Big-Three of their own.
Jaren Jackson Jr.
This last spot was tough to decide. Between Jaren Jackson Jr., Wendall Carter Jr., and Mohamed Bamba, which of these three big men made the biggest statement so far through the summer? So far, Jackson Jr. fits the bill.
Jackson immediately put the rookie class and entire NBA on notice by making eight three-pointers and scoring 29 points during his debut. He's blocking 2.5 shots in 25.7 minutes during summer league, also looking competent when forced to switch and guard the perimeter.
The Memphis Grizzlies should feel inclined to give Jackson all that he can handle as a rookie, which could mean minutes next to Marc Gasol at power forward.
Jackson Jr. averaged 15.7 points, five rebounds and 2.3 blocks per game during the three game stint in Utah. Once he got to Vegas, he averaged 10.5 points, 8.3 rebounds and 3.8 blocks per game.
At times, he struggled against big men John Collins and Mohamed Bamba, he will be better in their next meeting against each other. However, he might be out shadowed by Ayton and Wendall Carter Jr.
Kevin Knox
Luck could be on the side of Kevin Knox come next summer. Two of the last four Rookie of the Year Award Winners have been at the small forward position. Andrew Wiggins won it in 2015 and Ben Simmons won it last year. Both of those men also made the First team All-Rookie team.
If he continues to play at this pace, that should be no problem for Knox. the 18-year-old finished the summer league averaging 21.3 points, 6.5 rebounds, 2.3 assists and one block per game. Knox finished fourth in the Summer League in points scored per game.
Knox has the potential to be develop into what Jayson Tatum did for the Boston Celtics in his rookie season. Knox is the 3-and-D wing perfect for the Knicks' rotation. At 6-foot-9 with a near-7-foot wingspan, Knox is an cexciting athlete who's making threes every game and beating defenders to the hoop from the arc.
He's suddenly an intriguing bet to challenge for leading scorer in his class during the 2018-19 season, though Knox won't be able to match Ayton's efficiency
Trae Young
It was a rough start for one Trae Young when the Summer League started. He opened the Utah Summer league shooting four of 20, finishing the game with 16 points, three assists and one steal. He would also shoot one for 11 behind the arc. In his second game, he shot 31 percent from the field, with 12 points, three assists and one steal.
When he got to Las Vegas, all the nerves appeared to be gone. In four games, Young averaged 17 points, 6.8 assists and 1.5 steals per game, reminiscent of his hot streak he had while at Oklahoma.
His confidence is back, and Young's shot-making and facilitating have consequently returned. There should still be enough scoring and playmaking chances for Young to produce his rookie year. He may even benefit from having other ball-handlers alongside him to take pressure off.
Young could shine for a rebuilding Atlanta Hawks. There is also an elephant in the room that stands in Young's way. The Hawks are still trying to find a trade partner for guard Dennis Schroder.
If in-fact the Hawks do trade Schroder, Young would have more of an opportunity to dominate the ball through mistakes. And though it may lead to inefficiency and streakiness, it could also result in big rookie numbers.
Luka Doncic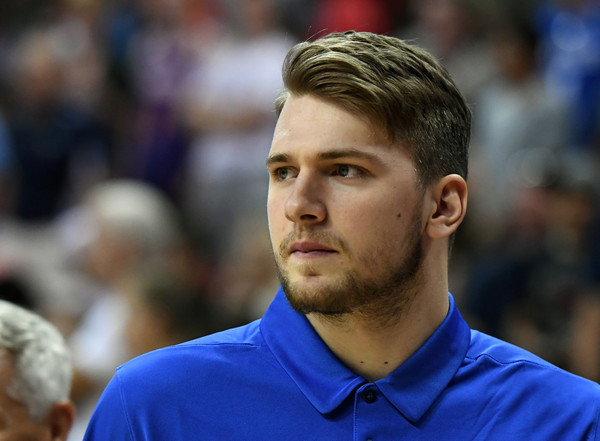 This is more of an honorable mention as Doncic did not play in the Las Vegas Summer League. The Dallas Mavericks elected not to play Doncic during the Summer League in order to give him rest.
Doncic missed the first couple of games due to the Mavericks not reaching an agreement with Real Madrid on a buyout. When the two sides finally came to an agreement, Doncic signed a three-year, $18.576 million rookie-scale contract – there is a team option for a fourth year — with the Mavs.
Being the No. 3 overall pick in the June 21 NBA Draft, Doncic already has a very large target on his back. Other players on other NBA teams already want of piece of him and already want to prove that they should have been drafted higher than the 6-7, 218-pound combo guard.
When he gets time with Dennis Smith Jr., Harrison Barnes, Johnathan Motley and newcomer DeAndre Jordan, thats when the chemistry will truly develop.
Playing for Real Madrid since he was 16, Doncic averaged 9.2 points, 4.2 rebounds, 3.5 assists and .8 steals per game in four seasons in the EuroLeague.