Traded players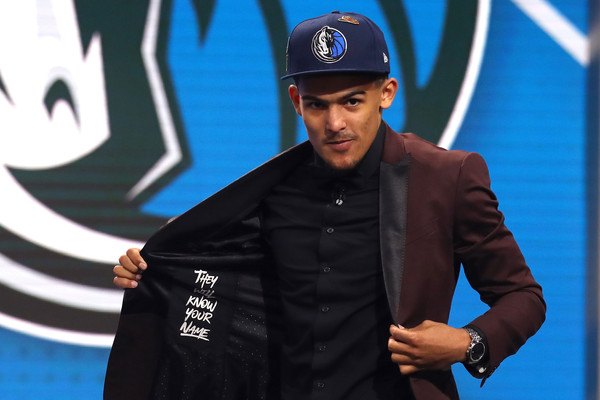 Why does the NBA insist on making players walk out on stage wearing one teams' hat knowing that they have been traded?
There were plenty of instances Thursday night when players wore one teams' merchandise when they should have been wearing the hat of the team that they have been traded to.
This is one of the biggest memories that these players will carry with them for the rest of their lives and they will look back on it and think how silly it was for the NBA to do this to them.
Philadelphia 76ers
"The Process" hit a tiny speed bump on Thursday evening.
With the No. 10 pick the 76ers selected Mikal Bridges at No. 10 overall. Then they struck a deal with the Phoenix Suns to trade him for Zhaire Smith, a lesser-polished 3-and-D prospect who is much further away from contributing immediately than Bridges was.
With J.J. Redick and Marco Belinelli set to hit free agency, Bridges could have helped Philadelphia right away. He could have played perfectly between Ben Simmons, Joel Embiid and Robert Covington.
Sure, they save money in cap space by moving the 10th pick for the 16th, but Bridges' value as a day-one contributor was worth the extra penny.
Toronto Raptors and Miami Heat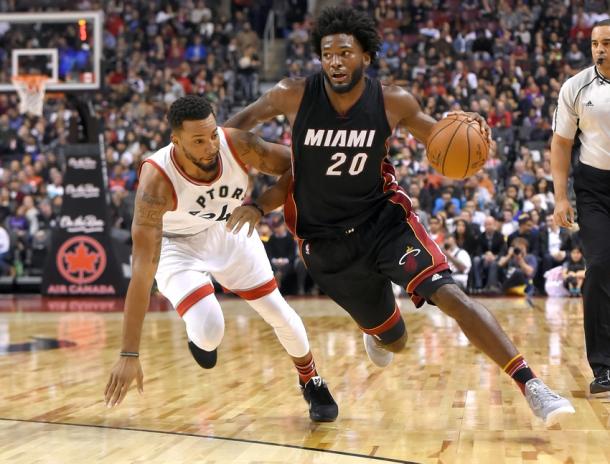 For the third time in the last six years, the Miami Heat did not make a draft selection. There were rumors prior to the draft that the Heat were taking trade offers for Justise Winslow.
Coming into the draft they needed to fill needs at each forward position and at shooting guard. With quality undrafted free agents available, the Heat could take a flyer on Texas A&M small forward DJ Hogg, North Carolina small forward Theo Pinson and wouldn't hut to kick the tires on guard Liangelo Ball.
As for the Raptors, the last time they did not make a pick in the draft was back in 2013. They have the same needs as the Heat, so the competition could be fierce when signing undrafted free agents.
Forwards Gary Clark and Billy Preston should be at the Raptors radar at this point. It was also be wise for the Raptors to act fact and sign former Arizona Wildcat Allonzo Trier.
Michael Porter Jr.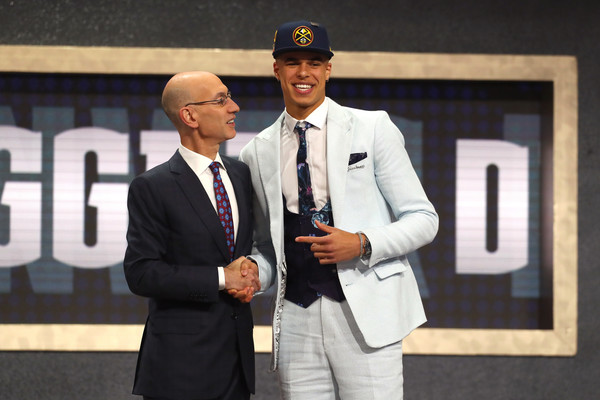 Who would have thought that Missouri product Michael Porter Jr. would see his stock nearly fall out of the lottery?
Porter Jr.'s medical reports scared off teams so much that the Denver Nuggets were given the opportunity to take him off the board. The high-risk, high-reward prospect the Nuggets were right to choose
There were rumblings the Sacramento Kings liked him at No. 2, which turned out to be a ruse. But his fall from potential top-5 pick to No. 14 pick is still no less stunning. Porter Jr. could've earned a salary of more than $7.3 million annually had he been Sacramento's guy at 2.
Instead, at 14, he's in a draft slot where he'll likely earn just shy of $3 million on salary. That's tough to swallow -- even if his free fall was likely the result of a back injury that limited him to three games in college.
Mohamed Bamba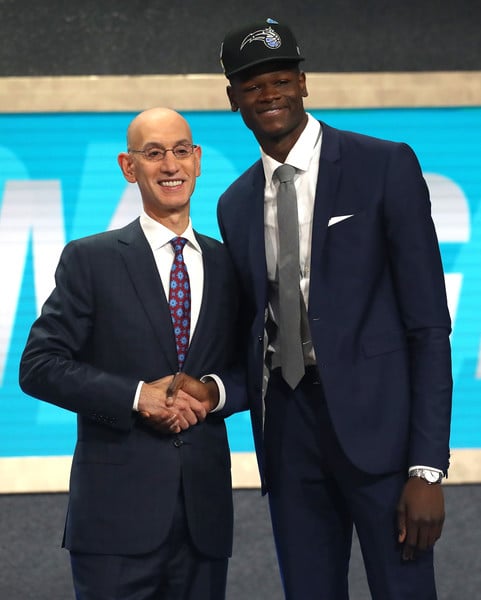 I know what you are thinking. What is this guy talking about? Is he out of his mind? Just hear me out for one second.
With Nikola Vucevic and ​Bismack Biyombo already on the roster, there is already a log jam at the center position.
Sure, Bamba can leap frog over Biyombo, but what about Vucevic? Which of the two will start? Who will get more minutes? Where will Bamba's minutes even come from?
Looking outside of the center position, Bamba is walking into a Magic team during the middle of a rebuild process. To make things worse, Aaron Gordon may leave during free agency.
Terrence Ross, Mario Hezonja, Evan Fournier, Aaron Afflalo and D.J. Augustin are okay players. But they aren't pieces that will remain long term, thus making the rebuild process even longer.
Only time will tell how well Bamba evolves and develops in the Magic organization.
Los Angeles Clippers
The Los Angeles Clippers were fleeced on Thursday night.
They really wanted Kentucky point guard Shai Gilgeous-Alexander so bad that they traded the rights to the No. 12 pick and two future second-round picks to the Charlotte Hornets.
After addressing the guard position with Gilgeous-Alexander, they elected to use their second lottery pick on Boston College point guard Jerome Robinson. The Clippers already have Lou Williams, Patrick Beverley and Jawun Evans under contract while Austin Rivers is about to pick up his player option.
Instead of picking another guard, the Clippers could have used that pick on Michael Porter Jr. or Chandler Hutchison.
Better yet, they could have added some youth to an older front court. They elected to pass on Texas A&M forward Robert Williams and or high school prospect center Mitchell Robinson.
Sure, it would have been high for Mitchell but it was also high to select Jerome where they did.
At least Williams would have been something identical to what they already have on the roster.
Dennis Schroder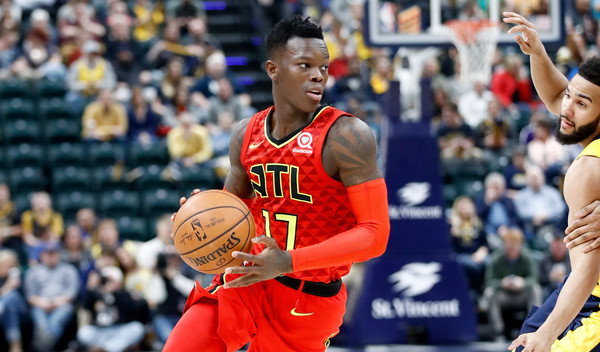 Be careful for what you wish for, it may just come true.
Out of frustration, Atlanta Hawks star guard Dennis Schroder told management that he would like to be traded this offseason. When the Hawks traded for Trea Young and drafted Kevin Huerter, it became clear that Schroder was the odd man out.
To makes matter worse, the Indiana Pacers and the Milwaukee Bucks (Schroder's top trade landing spots) addressed the guard position via the draft also. Needless to say, that doesn't mean a trade can't be worked out between both teams. It just now became a little more difficult.
With most of the playoff contending teams set at the guard positions, Schroder's options are a little more limited now.