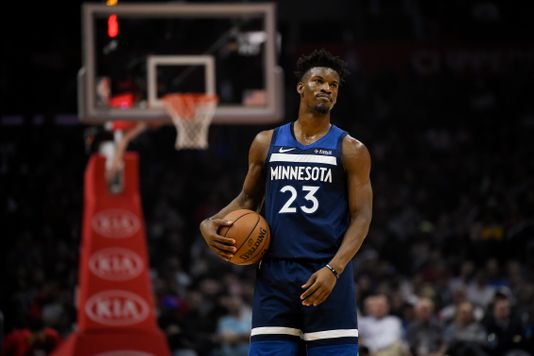 Well. It finally happened. Jimmy Butler is now on his way out of Minnesota.
The Minnesota Timberwolves agreed to trade Butler and Justin Patton to the Philadelphia 76ers in exchange for forwards Robert Covington and Dario Saric, guard Jerryd Bayless, and a 2022 second-round pick.
It was also reported that both Philadelphia and Butler have every intention of formalizing a long-term agreement this summer. However, contract negations cannot be negotiated or agreed upon until Butler opts out of the final year of his contract after the season.
The 76ers would be able to offer Butler a five-year max contract worth $190 million, while other teams could offer four years and a projected $141 million.
The move likely take the Timberwolves out of the lower level seed conversation in a loaded Western Conference. Minnesota (4-9) have loss five straight games.
Sixers to challenge for the top spot in Eastern Conference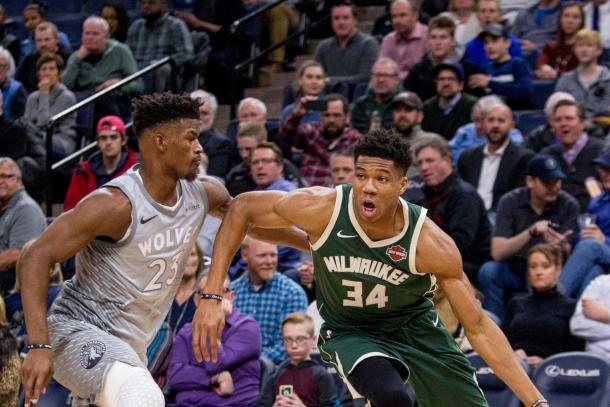 With the move, the 76ers have strengthen their roster in the chase for positioning for the Eastern Conference coveted No. 1 seed.
The Sixers' odds to win the NBA title have improved from 30-1 to 16-1 at the Westgate Las Vegas SuperBook, and their odds to win the Eastern Conference went from 7-1 to 3-1.
As it currently stands, the Toronto Raptors hold the top seed in the East at 12-1, the Milwaukee Bucks are second at 9-3 with the Sixers third at 8-5. The Indiana Pacers and Boston Celtics round out the top-fiveThough it is early, the Celtics will look to rebound and make a claim for the top spot in the East.
Through 10 games, Butler has averaged 21.3 points, 5.2 rebounds and 4.3 assists. For his career, Butler has averaged 16.5 points, 4.9 rebounds and 3.4 assists per game.
As a member of the 76ers, Butler will be in an offense that feature Rookie of the Year Ben Simmons and talented big man Joel Embiid. Philadelphia's offense (ranked 20th) and defense (ranked 10th) are expected to improve with the 29-year-old on the roster.
An 8-5 start was not a bad start for the Sixers. But, they knew that were going to need extra fire power to keep up with the top teams in the East. Butler brings the fire and intensity that the Philadelphia desires. Butler is a two-way player that more teams yearn for, creating opportunities for his teammates on each side of the floor. He will not be intimidated to guard the players best player and be a go-to scorer late in games.
With a new start on the horizon, it will be interesting to see how much better Butler will be in his new settings. n't become official until Monday with Butler making his debut with Philadelphia on Wednesday.