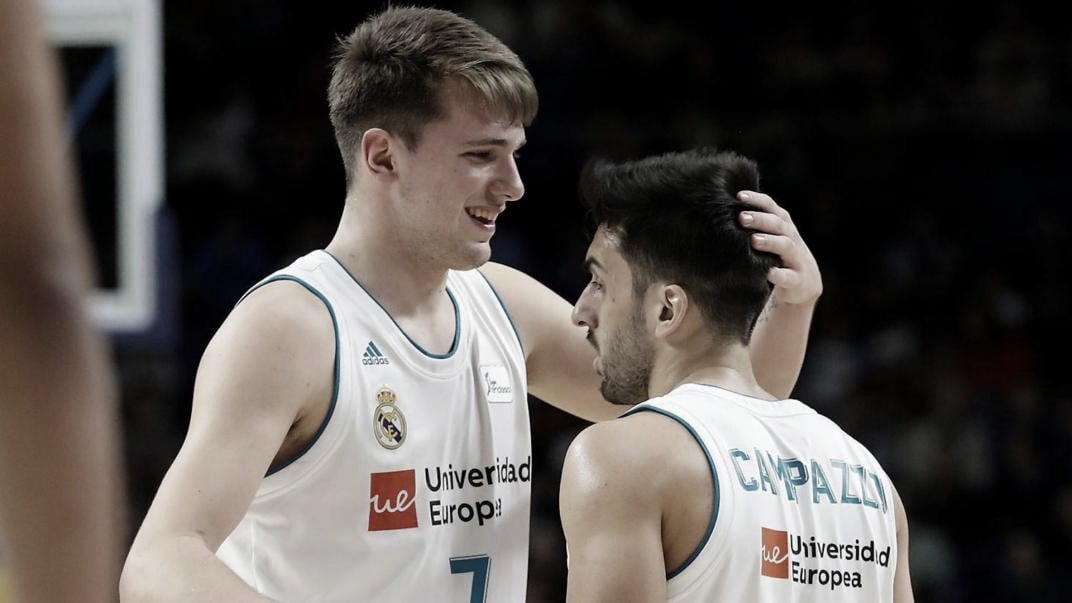 Since his arrival to the league back in 2018, Luka Doncic has always made sure to represent Real Madrid, organization where he played prior to getting drafted. Whether is with tweets or Instagram posts, the Slovenian guard has represented 'Los Blancos' off the court pretty well.
Now, one of his former teammates has reached an agreement with the Denver Nuggets, the Argentina-native Facundo Campazzo.
"I am happy to have him here, he deserves to be in this place. I will cheer for him in every game, except when he faces us." Doncic said.
Both Doncic and Campazzo were teammates three years (2015-2018) at Real Madrid.
Campazzo, who went undrafted in the 2013 NBA Draft and signed with Real Madrid in 2014, played 20 games (16 starts) for 'Los Merengues' of the Spanish Liga ACB in 2020, averaging 10.2 points, 5.3 assists and 2.8 rebounds while shooting 41.0% from the field in 24.1 minutes per game.
"Facundo is a pain in the a** in defense," Luka added. "He will adapt very well to the NBA, I think even better than expected. He will do it very quickly. I think he will need a few games but he will adapt very quickly and he will not have any problems."
Luka Doncic on @facucampazzo:
"Im gonna cheer for him every game, just not against us cause he's a pain in the ass on defence" 😂 pic.twitter.com/xv2vFXa6AT

— THE JOKER(S) 🃏🇷🇸 (@NBASerbians) December 2, 2020
The 29 year-old signed a multi-year contract with the Nuggets this offseason. He is a two-time Euroleague Champion (2015, 2018) and a three-time Liga ACB winner (2015, 2018, 2019), while also winning the Liga ACB finals MVP in 2019.
Campazzo has played in 63 games for the Argentine national team including eight games in the 2012 London Olympics. He also led them to a silver medal at the 2019 FIBA World Cup.