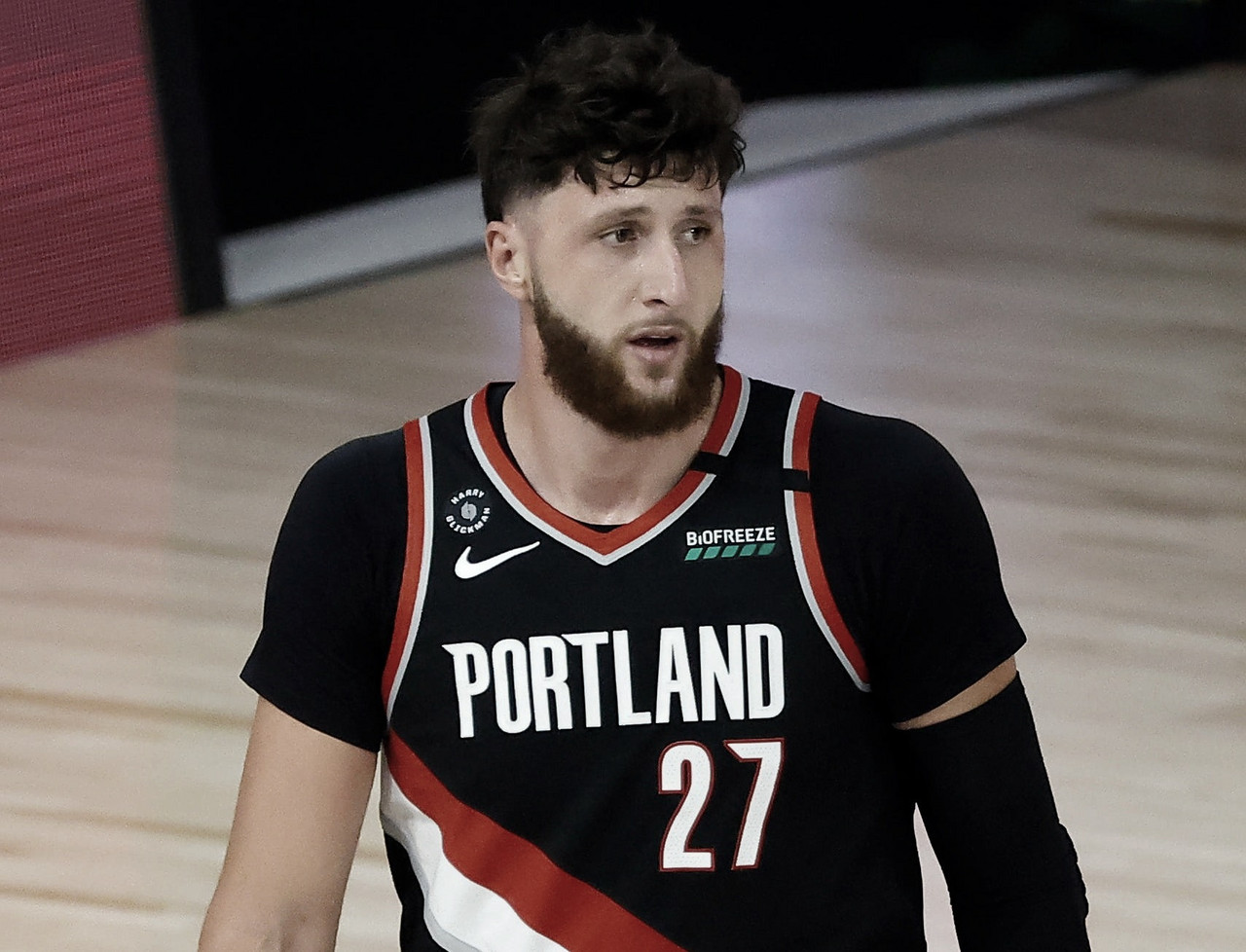 The Portland Trail-Blazers can't catch a break. Just when it looks they're about to take a big-leap in the association, one of its players goes down injured.
First, this season was Zach Collins with a left ankle stress fracture. Now, they're expected to be without another big man, Jusuf Nurkic.
The Athletic's Shams Charania reported Nurkic suffered a fractured right wrist and will undergo surgery. He is expected to miss at least eight weeks.
Portland center Jusuf Nurkic will undergo surgery on his fractured right wrist and miss at least eight weeks, sources tell @TheAthletic @Stadium.

— Shams Charania (@ShamsCharania) January 15, 2021
While Enes Kaner most-likely becomes the starting center during Nurkic's absence, Harry Giles III will become the backup center.
This season, the 7-foot-0 Bosnian was averaging 10.3 points and 7.6 rebounds per game.
"He's our starting center, we ask him to do a lot of things," Blazers star Damian Lillard said of Nurkic's injury. "He plays a major part in our team and our success. So obviously you're not going to have one person come in and just turn into Nurk, but it has to be by committee. And in the past we've always been able to count on guys to come in and fill those holes collectively. That's what we're gonna be looking at now."
Injuries aren't new for the European. Nurkic missed most of last season after breaking his left leg in a game in March 2019 and returned to play in the NBA Bubble.
"He had a long road back from his other injury," coach Terry Stotts said. "He had a rough start of the season, it looked like he was getting back on track. Obviously this is a big setback for him and for us."