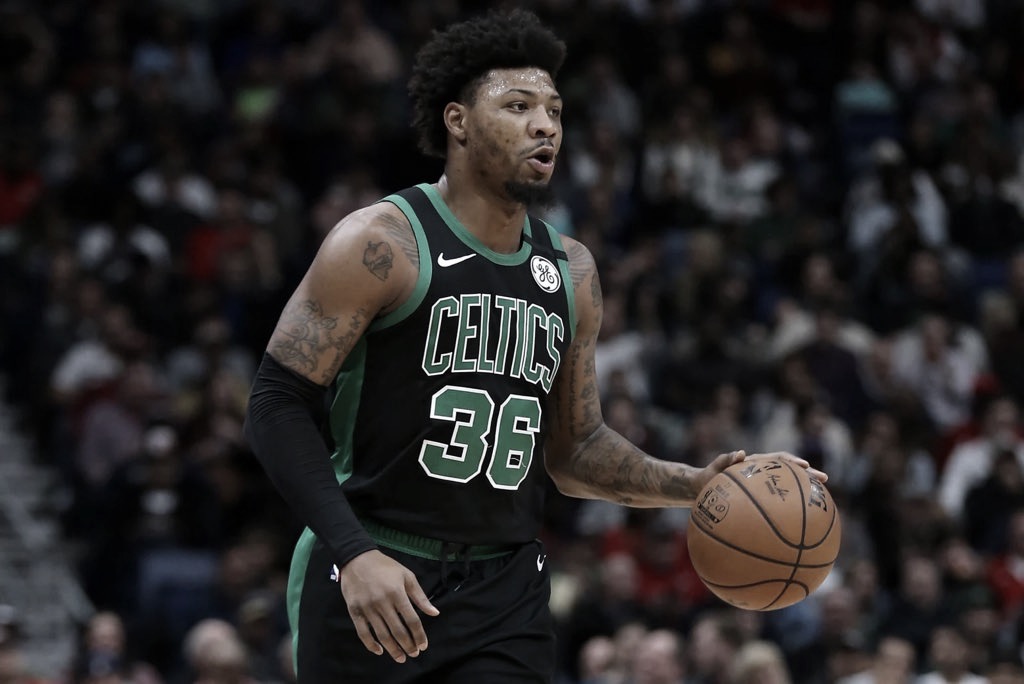 The Boston Celtics have not had the season they were expecting to have. Although they got two All-Stars in Jayson Tatum and Jaylen Brown, Brad Stevens' team has not lived up to the hype.
One of the reasons why is injuries, especially from one of their key players.
Celtics guard, Marcus Smart, who has been out with a calf injury since January 30th., is expected to return to the line-up after the All-Star break, ESPN's Adrian Wojnarowski reported.
On Countdown ahead of Pelicans-Celtics, @wojespn reported that Marcus Smart is unlikely to come back before Boston returns from the All-Star Break next month.

— Tim Bontemps (@TimBontemps) February 21, 2021
Smart was having his best NBA season, including career highs in points (13.1), assists (6.1) and steals (1.8). He also leads the Celtics in defensive categories that include deflections and loose ball recoveries.
The All-Star break will be between March 5-10 while the All-Star Weekend will take place in Atlanta, Georgia March 7.