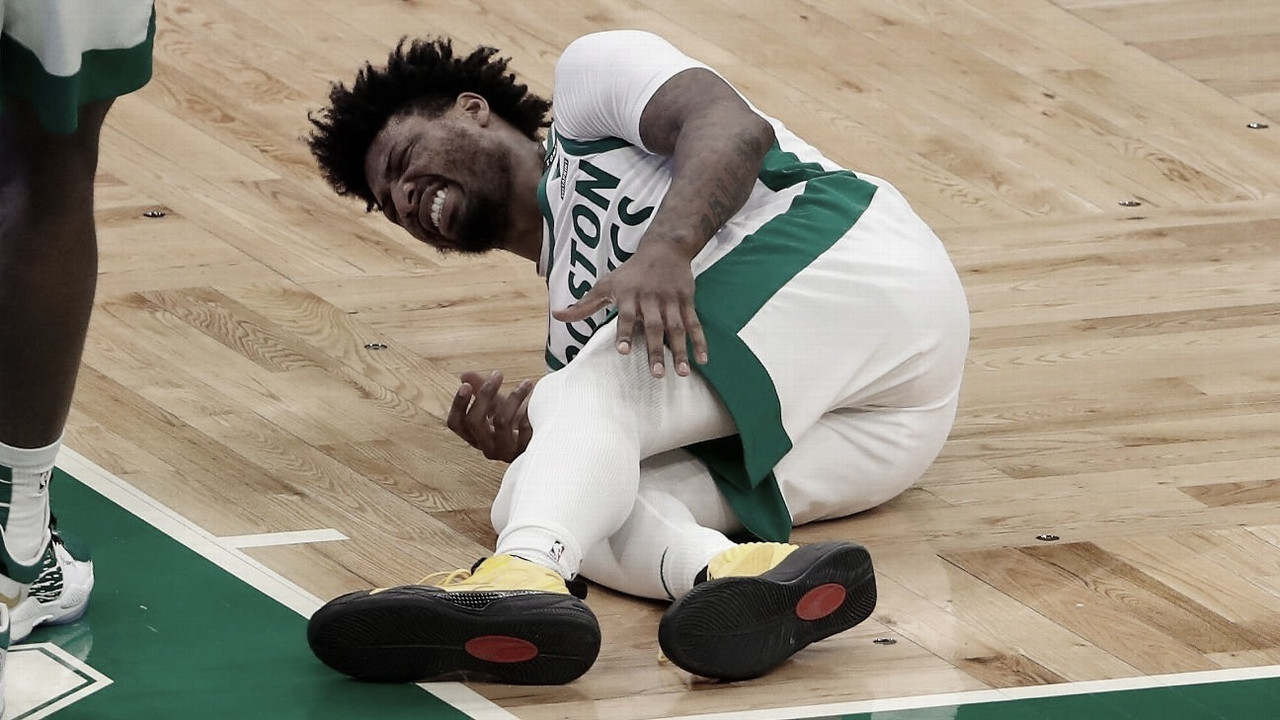 The Boston Celtics are doing everything in their power to remain as one of the top seeded teams in the Eastern Conference.
Unfortunately for the Celtics, Marcus Smart will be sidelined for a couple of weeks.
The team reported an MRI on Smart revealed a "Grade I tear" in his left calf and he is expected to miss 2-3 weeks.
🙏🙏🙏 @smart_MS3

Marcus Smart has a left calf strain, per the team.pic.twitter.com/fR3Wn8KZRk

— The Athletic NBA (@TheAthleticNBA) January 31, 2021
Smart entered his last game prior to the injury averaging career highs in points (13.2) and assists (6.0).
"Marcus is essential to our team – he's been great," Jaylen Brown said. "Whether the numbers show it or not, Marcus has been a leader on this team. He's been somebody that has been looking to get guys the ball in the right spots, including me. So to have him go down in the middle of the game like that, definitely had everybody concerned."
💛 be back in no time💛
The ☘️ squad got this!
Thanks for all the 🙏🏾 pic.twitter.com/FLNsyqD3W1

— marcus smart (@smart_MS3) January 31, 2021