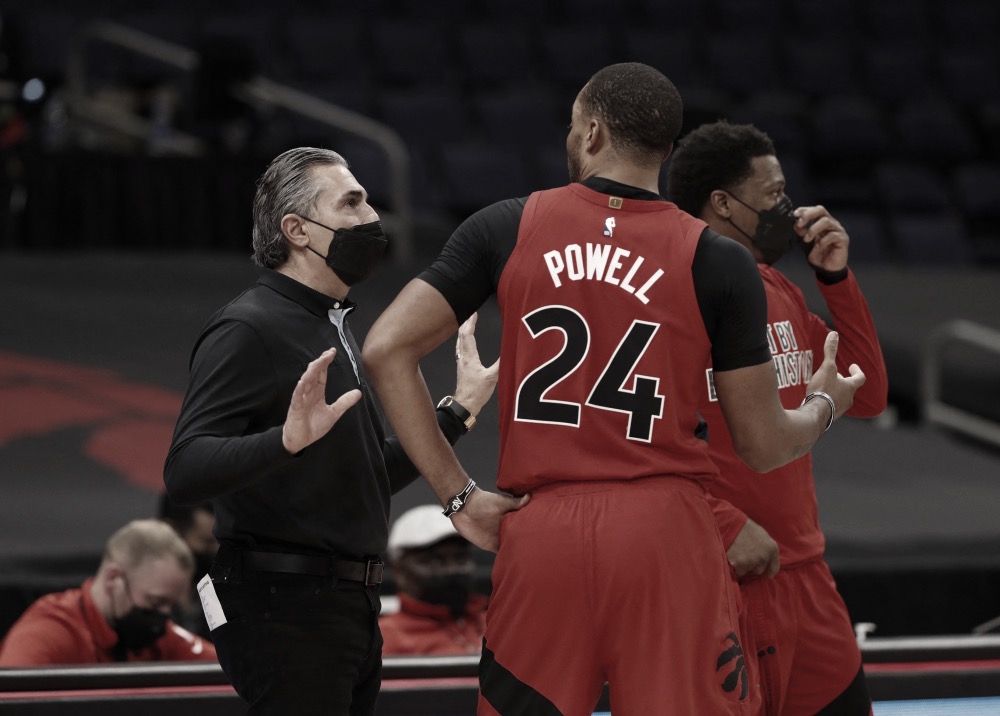 The NBA and NBPA keep dealing with the same as it goes by. With the All-Star Weekend around the corner, the association tested its players one last time before the five day season break.
According to the NBA and NBPA, seven new players of the 456 tested for COVID-19 since February 24 have returned confirmed positive tests.
Seven NBA players tested positive for coronavirus out of 456 tested since Feb. 24, sources tell @TheAthletic @Stadium.

— Shams Charania (@ShamsCharania) March 3, 2021
The Athletic's Shams Charania reported that many of the positives cases, are isolated on one team (Toronto Raptors).
Sources told The Athletic the internal spread seems to have arisen from inconsistent mask-wearing from coaching staff members.
Anyone who has returned a confirmed positive test, or has been identified as having been in close contact to an infected person, is isolated or quarantined until they are cleared under the rules established by the NBA and the Players Association in accordance with CDC guidance.