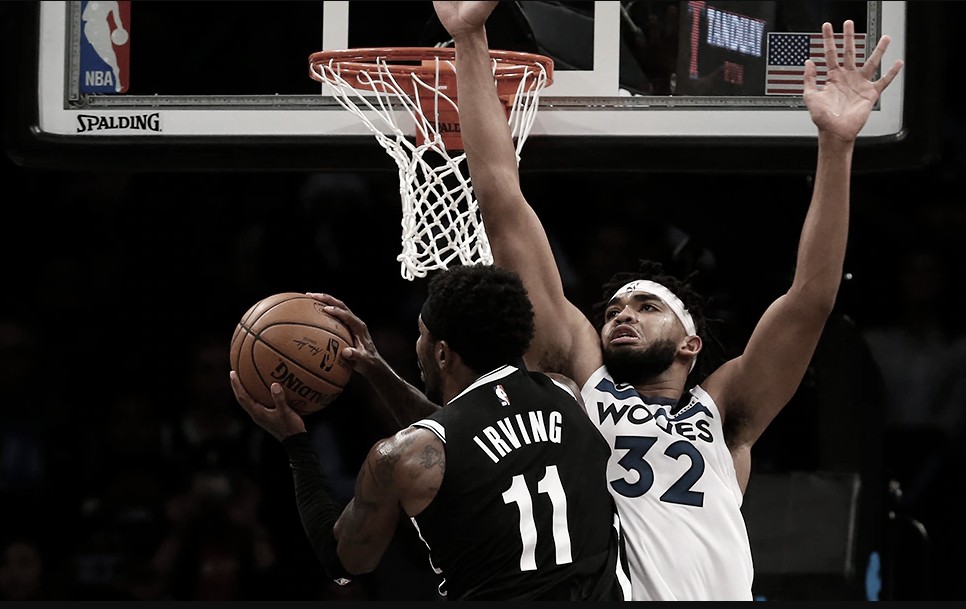 Key performances
Game stats
Game over
Bench players on the field
Ejected
Challenge
Kessler Edwards
Ejected
Timeout again
Anthony Edwards and D'Angelo Russell
End of the 3rd quarter
Flagrant 1
DeMarcus Aldridge
Timeout on the floor
From long distance
Timeout Nets
Travel?
D'Angelo Russell
Second half begins
Key performances
First half stats
Halftime
Two points and the foul
Game paused again
Big block
Timeout on the floor
Shot clock violation
Jump ball
Turnovers in sequence
End of the first quarter
Patty Mills
Timeout on the floor
Denied!
Serving up
Timeout on the floor
Team play
Ball goes up
Teams warming up
Nets update
Wolves update
Good evening
Tune in here Timberwolves vs Nets Live Score
How to watch Timberwolves - Nets Live Stream?
What time is Timberwolves-Nets match for NBA?
Timberwolves vs Nets Prediction
Latest game between Timberwolves vs Nets
Key player of Brooklyn: James Harden
Key player of Minnesota:Karl-Anthony Towns
Probable lineups of Timberwolves vs Nets
Who will referee the game?
Nets report
Wolves report for the game
The match will be played at the Target Center
Standings
Welcome to VAVEL.com's coverage of the NBA match: Timberwolves vs Nets Live Updates!