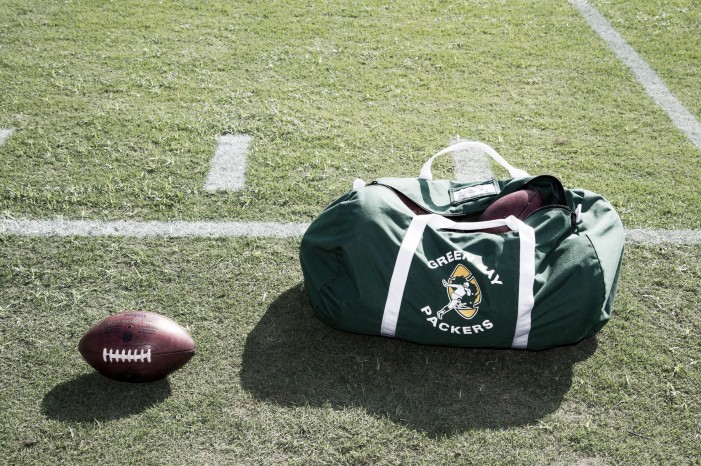 The Green Bay Packers fell short last season. When it counted most, Aaron Rodgers and company just couldn't muster what it took to make a return trip to the NFC title game. In truth, many Packers fans know that Green Bay was beyond lucky to even be in that NFC Divisional game against the Arizona Cardinals. All of that emotion and frustration is over and tucked away nicely in the history books. It's time to turn our eyes towards a new season, one that promises to be even better than 2015. Here are two big reasons to watch this 2016 Packers season.
Jordy Nelson returns
It may seem like the most obvious reason, yet, it's something fans need to really get excited for this year. The Packers did not re-sign James Jones, paving the way for Randall Cobb and Jordy Nelson to step in and become a dominant one-two punch yet again. With the absence of Nelson in 2015, the Packers offense struggled to produce the same level of electric play that fans and head coach Mike McCarthy were used to in seasons past.
Nelson brought in 90 catches and 13 touchdowns in 2014 for the Packers, following a season where he produced 85 catches, eight touchdowns and over 1,300 yards back in 2013. Even looking at just two years worth of stats from Nelson just proves how important he is to Green Bay. Having a veteran leader back on the field, especially when games get close, not only gives Rodgers a sharper option but makes fans a little less nervous when a big play is needed. As fun as game-winning Hail Mary's are.
One side note, keep an eye tuned to Nelson during the first few games of the pre-season and regular season. His injury was non-contact, which mentally is more frustrating than one that another player caused. Watch Nelson to see his level of physicality. Traditionally, Nelson is a hardnosed player not afraid of a big hit, but after this injury, those thoughts could be lingering just ever so slightly in the back of his head.
Skinny Eddie Lacy
After hitting over 1,100 yards in each of his first team seasons, Eddie Lacy failed to top 800 yards in 2015. His weight was an obvious factor of his poor production. Say what you will about him needing better blocking, there is a laundry list of great running backs that have done far more with far less. Barry Sanders, Adrian Peterson, LaDainian Tomlinson, and many others. Are those players on the same level as Lacy? No, of course not. However, each one proved that no matter if you have your beer league flag-football buddies or the Dallas Cowboys blocking for you that good things come to those that stay in shape, run hard and ultimately place their team squarely on their back.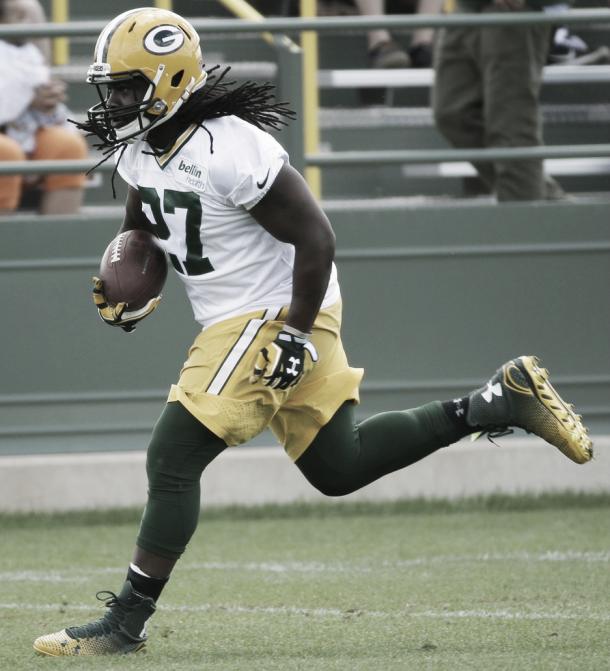 Major credit is due to Lacy for taking an initiative to lose weight and regain the body that made Alabama a two-time National Champion while he carried the rock. That, and coach McCarthy telling Lacy he wouldn't have a chance in you know where of making the team if he didn't lose weight this off-season. Funny how quickly things can motive someone to get in shape.
Now that Lacy is back and likely the starter for the 2016 season, what can fans expect from him? That really is the million-dollar question this coming season. Lacy is a hard-nosed, downhill runner that is not afraid to hit a middle linebacker on the way to his usual three-yard gains. All kidding aside. Lacy has the tools to be a great running back in this league.
Overall, Green Bay holds their own destiny in a watered down NFC North in 2016. Yes, the Minnesota Vikings are defending champs, however, Green Bay got stronger and more talented, while the Vikings stayed about the same as last season.
Stay tuned to VAVEL USA for on-going coverage of the Packers and the lead-up to their 2016 season and hopeful return to the Super Bowl.