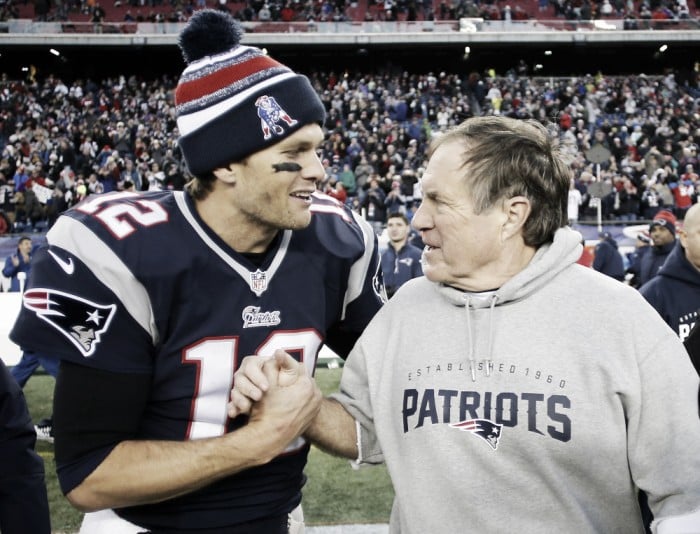 Growing up, I always took for granted the New England Patriots' dominance. My dad was a huge fan (he's a bandwagon, no affiliation with Massachusetts at all) and I grew to hate them. When I was a kid, my thought process was "Bill Belichick is mean, Tom Brady is cocky and not cool."
It wasn't until a couple of years ago that I realized how much they devoted their entire lives to football. All that mattered to them was the Patriots and their family. I also learned that they were both natural leaders with a lot of pride for their craft. As I had experienced with class projects, two extremely Type A people will clash like crazy due to only minor disagreements. How could Brady and Belichick coexist for so long?
It turns out that I was right. ESPN writer Seth Wickersham recently released a great article detailing the worsening rift between the three most powerful men in the Pats organization: owner Robert Kraft, Belichick, and Brady. Arguments about Brady's body coach and business partner Alex Guerrero's role in the franchise between the quarterback and Belichick started the lowkey beef. The climax, however, was the Jimmy Garoppolo trade, and Kraft's decision may give insight on how the team will tackle the growing issues.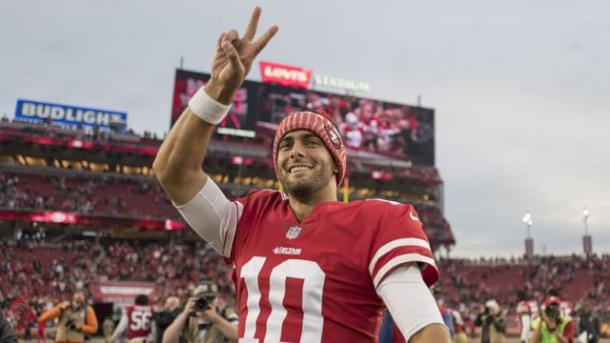 Bill or Tom
It is an understatement to say that Brady is confident in his abilities. Who wouldn't be in his place? He is 40 and still playing at an MVP caliber level. He's the fifth oldest player in the league; the four eldest ones are all kickers and punters. No wonder he thinks he can play well into his mid 40s. His unwavering faith in his workout regime, the TB12 method (explained in the ESPN article) further convinces him that he can beat Father Time.
Belichick had Jimmy G's back and saw him as Brady's successor, whenever the Patriots needed him. He has said that he would only feel comfortable leaving the Patriots if he left a solid future for them; Garoppolo was that guarantee. The team traded Jacoby Brissett earlier in the season, so it was not like they had a solid backup option.
Brady didn't appreciate this at all and the rift was reaching a boiling point. The duo that has been synonymous with success and order for so many years was slowly unravelling before our very eyes.
Kraft caught in between
Caught right in the middle of all this was Kraft. Because of the team's longstanding success (21 winning seasons out of 24 since he bought the team, five super bowls), there are crazy expectations. The team is so high up that they will eventually crash down, and Kraft has to try his best to push that date back.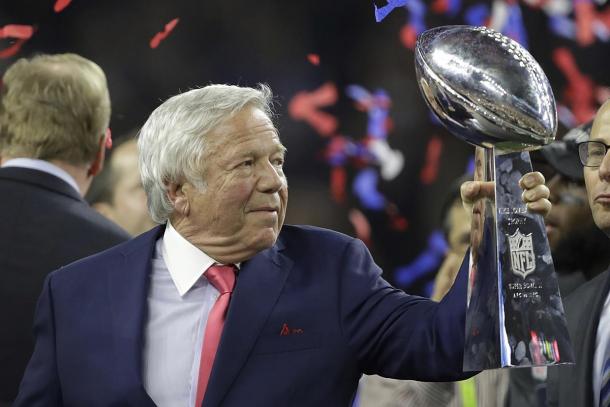 However, the beef put him at a crossroads with two paths: Brady or Jimmy G. He still had some time to make the decision, but waiting too long might've been even more dangerous.
That's why Garoppolo's future with the team directly affected both Brady and Belichick. Keeping him would show Brady that they don't trust his claims that he can play until his mid 40s and would leave him feeling backstabbed. Getting rid of him would be indirectly telling Belichick "screw what you think and your future." It was pick one or the other; whatever happened, feelings would get hurt.
In late October, Kraft had made his decision. The Patriots traded their backup quarterback to the San Francisco 49ers for a second round pick. The owner sided with the star quarterback instead of his head coach.
Patriots' future
There are rumors that Belichick may be thinking of leaving the Patriots at the end of the season because of Kraft not having his side. While this may be true, Belichick's love for the franchise is too great. He won't leave so soon, but his days coaching the team are numbered. Now, he must look for another replacement in the draft, knowing full well that that player may not stay long enough to start.
Here is a list of the quarterbacks that the team has drafted since Brady: Rohan Davey, Kliff Kingsbury, Matt Cassel, Kevin O'Connell, Zac Robinson, Ryan Mallett, Jimmy G and Brissett. There have been a lot more misses than hits, so who knows if Belichick can get them a QB of Garoppolo's caliber? If they use a high pick on one, Brady might throw another fit, prompting Kraft to trade another backup with high potential.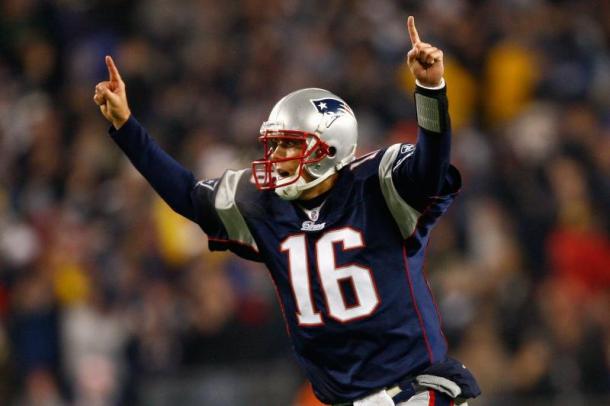 If Kraft sides with Brady once again, Belichick will more than likely leave. It would be clear who the real boss is, and for someone with that much pride, it would be a hard pill to swallow. Regardless, it is clear that the Patriots have to rely on Brady continuing to play at a high level for the next couple of years.
Was this the right move?
Throughout sports, there are examples of times a franchise had to choose between a star player and an established head coach. One is Deron Williams vs. Jerry Sloan for the Utah Jazz. Eventually, the latter retired, and everybody could see it was because the star point guard got his way. His career has been forgettable ever since.
It's easy to side with the player; they have more exposure and fans might wreak havoc if Kraft chose otherwise. However, sometimes it isn't the right choice, as was showcased with the Jazz scenario. Will the same happen to the Patriots?
It's not looking good so far. Brady is the favorite to win MVP, but only after both Aaron Rodgers and Carson Wentz got injured. If the award wasn't so quarterback heavy, Los Angeles Rams running back Todd Gurley should win it for the phenomenal season he's having.
It's just that, compared to normal, Brady hasn't been great. He posted the third worst QBR of his career (70.2), one of those being the year he tore his ACL in his first game. He also didn't end the season that well, averaging 240.6 yards per game, completing 61.3 percent of his passes, and getting six touchdowns and five interceptions in his last five games. It might harsh nitpicking on a few games over his long, illustrious career. However, it does suggest that his body can't take the beating of an entire season anymore.
If that is the case, then Belichick was in the right. Garoppolo went 5-0 and has looked very promising, just watch the mix below. He spent three years learning from the head coach and could've carried the team to several more years of success. Belichick could leave whenever he wanted without a guilty conscience.
On the other hand, Brady could make me look like an idiot, lead the team to another Super Bowl, and Jimmy G could be a bust. Belichick could draft a good quarterback later and all is good in New England (I really hope this doesn't happen).
In that way, the future is very uncertain. However, if I were in Kraft's shoes, I would side with Belichick. It would take a complete article to discuss whether Belichick made Brady or vice versa. However, Belichick being able to take a team led by subpar quarterback in Cassel to a 10-6 record suggests that the secret to the team's success lies in his game plan. One season isn't enough for basis, but regardless coaching doesn't worsen with age, play does. Belichick is the safer bet and the one that Kraft should've taken now. Then again, I probably just jinxed it and Brady will lead to the team to more Super Bowls.
If you want to read predictions about the Wild Card, click here. If you want to check out the Pro Bowl Rosters, click here.