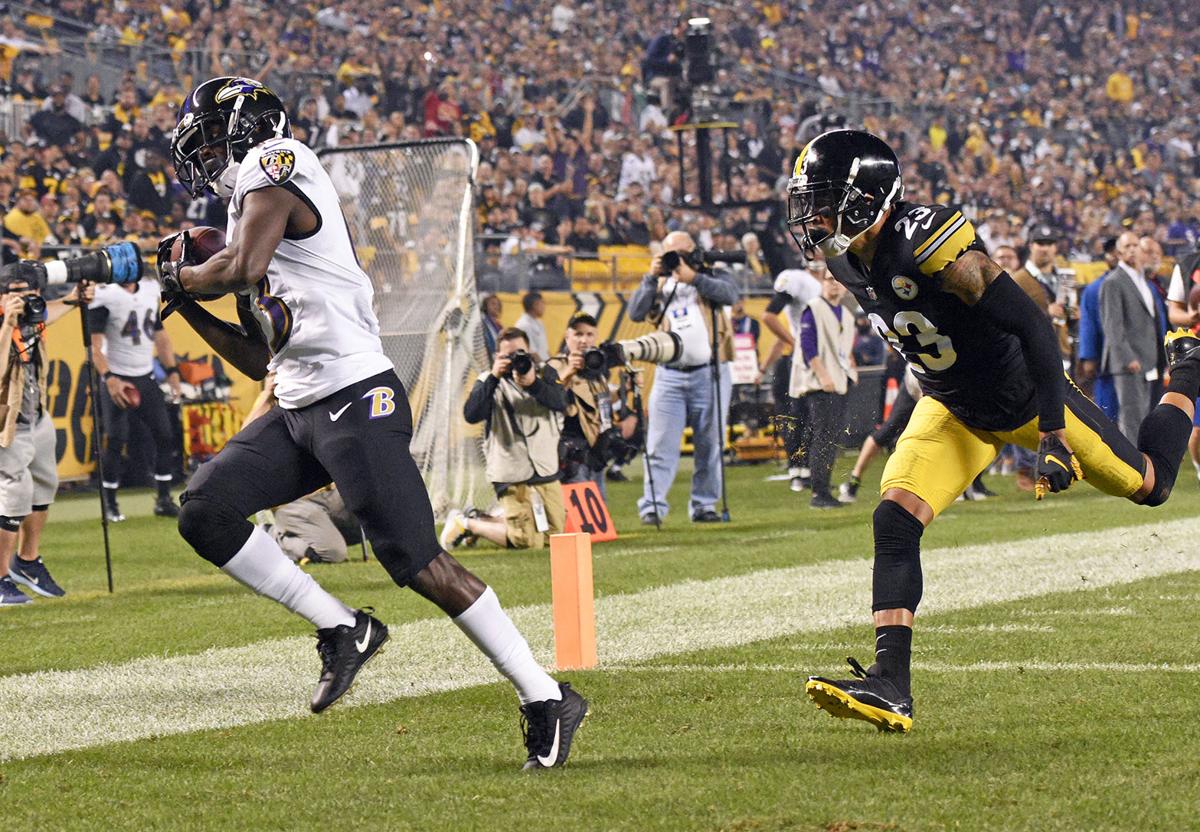 A strong second half showing by the Baltimore Ravens defense allowed them to draw first blood against the Pittsburgh Steelers this season, leaving Heinz Field with a 26-14 victory.
Both teams trade touchdowns in the first half
The Ravens got off to a fast start in the first quarter as they sliced their way through the Pittsburgh secondary with ease. On their opening drive, Joe Flacco​ threw from the shotgun for 33 yards and found an open John Brown​ for the first touchdown of the day. As Pittsburgh tried to answer back to that score, Tony Jefferson stripped tightend ​Vance McDonald and although the safety run it back for a touchdown the ruling on the field was reversed. That was no problem for the Ravens as Flacco used the short field to gain another touchdown for his team, this time connecting with running back Alex Collins for a three-yard touchdown pass.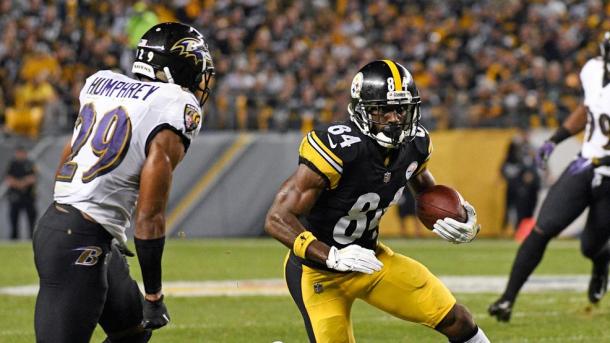 The second quarter was all about the Steelers though as the home side regained their poise. Kicker Chris Boswell put them on the board with a 34-yard field goal and then the Steelers regained momentum when Sean Davis stripped the ball from Collins on the Pittsburgh goal line and Coty Sensabaugh recovered it for the Steelers. That play seemed to galvanize the Steelers and after another Boswell 39-yard field goal, Ben Roethlisberger found Antonio Brown who made an outrageous catch to complete a 26-yard touchdown reception. Roethlisberger then found James Conner on the two-point conversion to bring the Steelers level with the Ravens at the half.
The Ravens defense holds strong to give their team the win
The second half was a different story to that in the first. Both defenses seemed to have made the necessary adjustments to stifle their opponents and it seemed to work for the most part. The Ravens went ahead with two field goals for Justin Tucker, one for 47 yards and another for 49 yards, while their defense kept the Steelers out of the end zone. Tucker went on to add another two field goals, one for 28 yards and another for 31 yards and gave the Ravens a great position to win the game with not a lot of time left for the Steelers to catch up.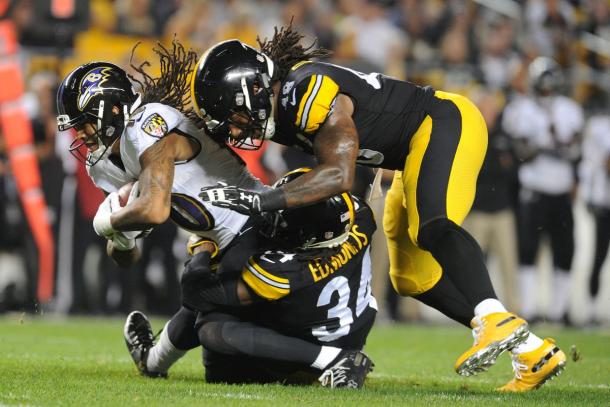 There were a lot of defensive stops by both sides and as the Steelers were trying to get back into the game late in the fourth quarter, Anthony Levine Sr intercepted Roethlisberger's pass towards Antonio Brown and was stopped from scoring a touchdown by James Conner. That was enough for the Ravens to see the game out and pick up a big divisional win, putting them to 2-1 for the season. The Steelers woes continue as they now fall to 1-1-2 and they will need to rejuvenate their season quickly somehow before they fall too far away to reach the playoffs.