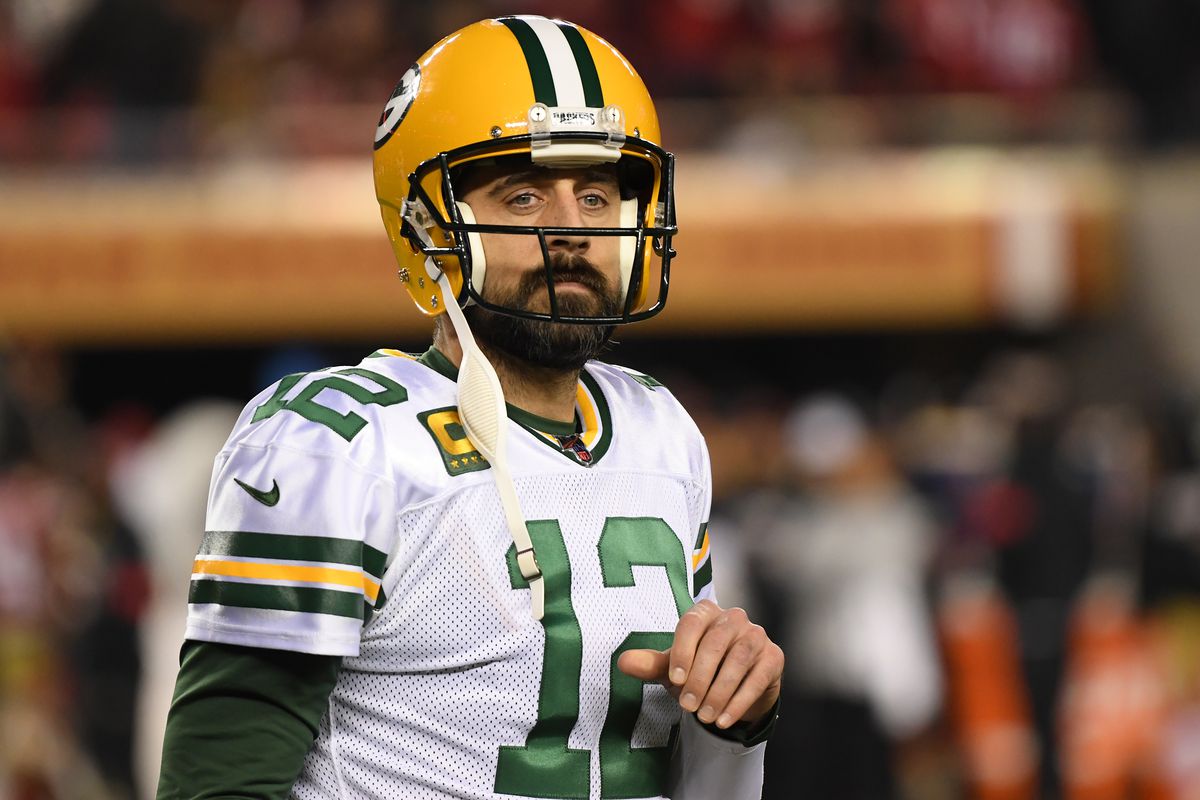 The Green Bay Packers' 2020 NFL draft has indicated to the league that keeping Aaron Rodgers happy is not a priority as they moved up the draft to select quarterback, Jordan Love.
Love may not be ready to step up as the starting quarterback for one to two years but this draft pick is a sign that the Packers are preparing for football without Rodgers.
Matt LaFleur also drafted running back, AJ Dillon, from Boston College along with three big offensive linemen in Jon Runyan, Jake Hanson and Simon Stepaniak.
Running the ball well proves to be vital in the NFL
LaFleur's picks show a desire to enhance the run game, which proved vital for the San Francisco 49ers and Los Angles Rams who ran a similar offense last year. The 49ers were the only team in the league to pass the ball less than 50% of the time and they reached Super Bowl LIV.
It is hard to see Rodgers happy with handing off the ball 50% of the time and LaFleur reducing Rodgers' time in the shotgun formation. Rodgers was not afraid to show his frustrations in 2018 with coach, Mike McCarthy, will it get to that point under LaFleur?
Packers fell one hurdle short from the Super Bowl last year
The Packers were one playoff win away from the Super Bowl and had Rodgers had more options in the receiving core, it would hard to think that they wouldn't have beaten the 49ers in the NFC Championship game.
LaFleur's focus on improving the run game can only lead to a Rodgers and Packers breakup. The question is, when will that happen?
The most likely scenario will be that Rodgers doesn't leave until 2022, which would mean the Packers would only receive a cap charge of just $17m - whereas if Rodgers were to force a trade now it would mean a $45.9m cap charge.
The Packers will hope that by 2022 Love will have learnt from the future Hall of Famer and is ready to make the step up as starting quarterback. The fact that the Packers traded up into the draft for Love means they have plans to give the young quarterback experience - whether that be in garbage time or specific plays.
Rodgers had over 4000 yards, 26 touchdowns and only four interceptions last season. His attitude towards the season will impact whether or not Packers fans can expect him to put up good numbers this upcoming year.
Rodgers has a dilemma; does he use his next two seasons trying to bring another Championship to Green Bay or does he try to force his way out?
In 2022, he will be 38 years old, which would be just young enough for teams to sacrifice a high draft pick for him.
'Should I stay or should I go?' must be ringing around his ears...